What is ONEsolution™? ONEsolution is CRB's integrated project delivery (IPD) method that builds off the lean approaches developed by our industry's most respected professional organizations. It leverages and builds on the principles of IPD to provide a full project solution from initial planning through operational readiness.
ONEsolution defies the old project management adage of "quality, cost and schedule – pick two." Instead, ONEsolution aligns stakeholders on those targets from the very beginning.
Traditional delivery methods lack efficiency
The inefficiencies of traditional construction project delivery methods can contribute to less-than-ideal project outcomes. In fact, about 80 percent of construction projects exceed their budget and are delivered late, according to McKinsey & Company. All too often, they also foster distrust and adversarial relationships among project partners.

While the construction industry benefits from recent advancements in technology and other innovations, a fragmented landscape and aversion to risk have hindered the industry from delivering projects more efficiently and living up to its full potential.
Clients deserve a better, more efficient planning, design, and construction experience that capitalizes on the expertise of the entire project value chain. That's why we developed ONEsolution, a highly integrated approach to delivering projects.
Unlike traditional project delivery methods, which engage separate design and construction teams, ONEsolution combines that design and construction expertise into a single cohesive team. Through ONEsolution, we are challenging the industry to be better—to provide cost and schedule certainty without compromising on quality. In short, we're providing a better way to build.
ONEsolution takes IPD to the next level
ONEsolution advances the principles in place for Integrated project delivery (IPD). It's a collaborative project delivery model that involves the designer, builder, trade partners, and owner aligning on the value proposition and conditions of satisfaction through a comprehensive project chartering process. These project partners commit to working together to achieve common project goals and agree to share in the risks and rewards of the project throughout all design and construction phases.
Most conventional IPD projects involve separate design and construction firms—each with different cultures and ways of working. If there is any misalignment, mistrust, or poor communication among team members, it can lead to inefficiency, particularly on complex assignments that rely on specialized expertise and strong alliances.
But that doesn't happen with ONEsolution, because all primary team members work for CRB. They know each other, share common corporate values, and have worked together on previous projects. As a result, everyone's pulling in the same direction and rallying around a common purpose: meeting our client's unique business objectives.
ONEsolution is powered by a collaborative culture and proven tools
The ONEsolution delivery method is enabled by two primary components: (1) a collaborative team culture and (2) proven lean construction tools that improve design and construction efficiency. Based on our experience, a successful ONEsolution engagement depends on about 80 percent "culture" and 20 percent "tools."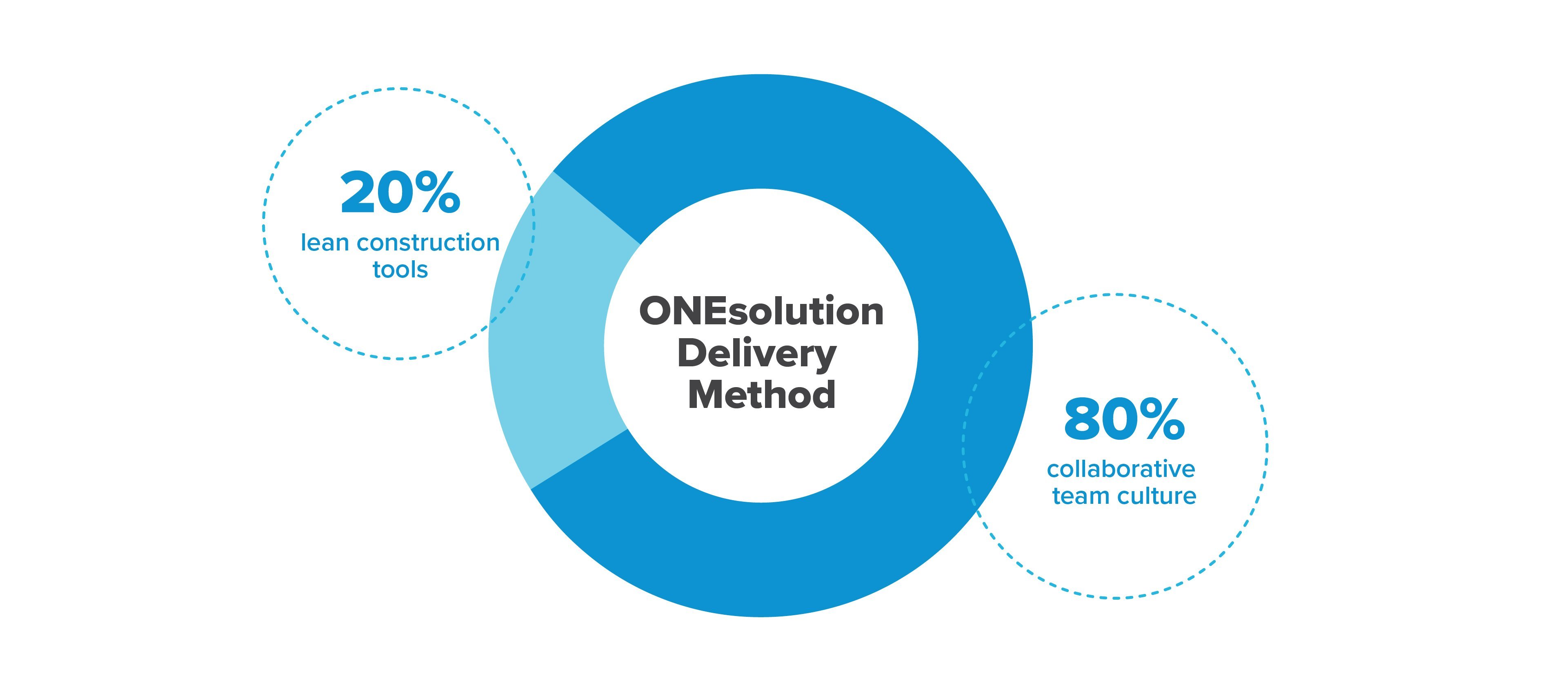 The establishment of a shared team culture at the outset of a project is key to unlocking true collaboration, which is essential for ensuring the scope, schedule, budget, and other success factors remain on track.
Because we organize into cross-functional, multi-disciplinary communities of practice rather than traditional departments, CRB's structure supports the ONEsolution approach. CRB's decentralized culture breaks down the traditional barriers that can serve as roadblocks to the efficient team communication that is so vital to design and construction projects.
When we deliver a ONEsolution project, our teams rely on proven lean construction management principles to ensure an efficiently delivered project. Based on the concepts of lean manufacturing, the lean construction philosophy focuses on improving the construction process to increase productivity, reduce waste and inefficiencies, and lower costs. It also emphasizes continuous improvement so teams can better their performance on future projects.
ONEsolution leverages proven methodologies
Early engagement of trade partners
Trade partners are crucial to a successfully integrated project team. On ONEsolution projects, mechanical, electrical and plumbing contractors—or any other trade partners or vendors whose scope could greatly affect the schedule—often onboard within weeks of the kickoff. Engaging these key players early in the process allows for earlier cost and schedule certainty than would otherwise be possible. Their detailed input and buy-in is critically important when setting the target value and producing the overall schedule.
Project chartering
An important early step in the ONEsolution process is collaborative project chartering, which facilitates the teaming relationships, culture, and behaviors that will drive the project. During this phase, key project stakeholders jointly develop a charter that specifies project goals that align with the client's business case. It also outlines the project scope, target cost, milestone schedule, and Conditions of Satisfaction (CoS) that define success criteria for all participants.
Target value delivery
Target Value Delivery (TVD) is used to manage scope and costs throughout the project lifecycle to ensure that the facility is delivered within the defined budget. This industry-proven methodology organizes the project scope into manageable buckets, with clear assignments of responsibility and accountability. CRB's approach to TVD in ONEsolution projects leverages the expertise of our trade partners to bring more innovation, creativity, and diversity into the process, resulting in higher performance.
Last Planner System®
Using the Last Planner System® of production control, team members collaborate to manage workflow by continuously planning short-term tasks in greater detail to support a higher-level milestone schedule. This pull planning process takes a reverse approach to project scheduling by starting with the end goal and working backward to identify and sequence all tasks to support the milestone.
The highly visual approach involves a hand-written timeline and color-coded sticky notes denoting each specific task. As the sticky notes fill up the timeline, stakeholders can visualize the order and dependencies of tasks and identify potential roadblocks that could delay the project. And CRB has embraced cloud-based digital tools, which transform the physical sticky note process into the digital environment, enabling collaborative planning even when co-location is not possible.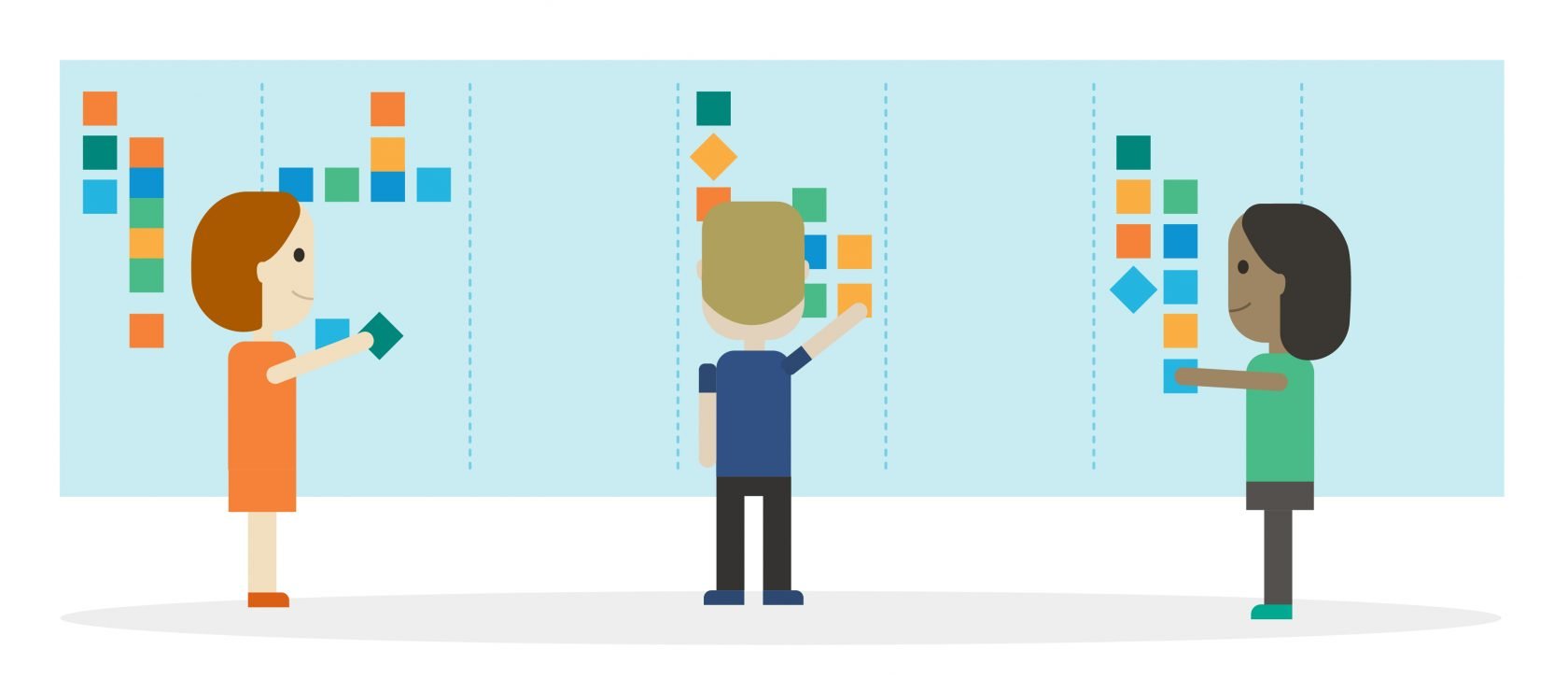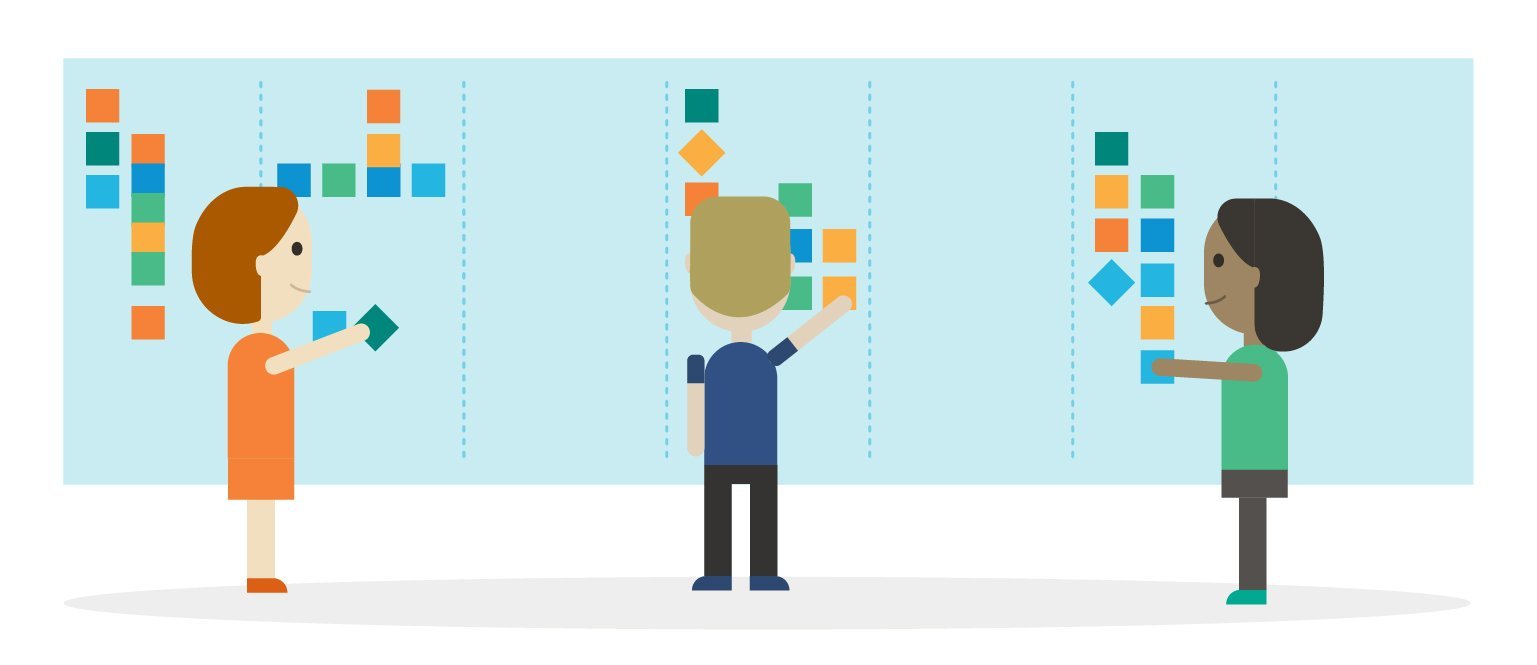 Work cluster groups
We form cross-functional work cluster groups, which own specific elements of scope and work in parallel to drive efficient workflow, quick decisions, higher levels of collaboration, and management of scope within the target values.
The Big Room
Collaboration is also fostered through the use of a Big Room, a shared space where the client, engineers, architects, and trade partners all work together physically as a team. Far more than just a meeting place, it's an environment that enables trust, transparency, and real-time decision-making. Co-location makes it easier for teams to share the latest project information and reduce the time wasted searching for accurate, up-to-date information.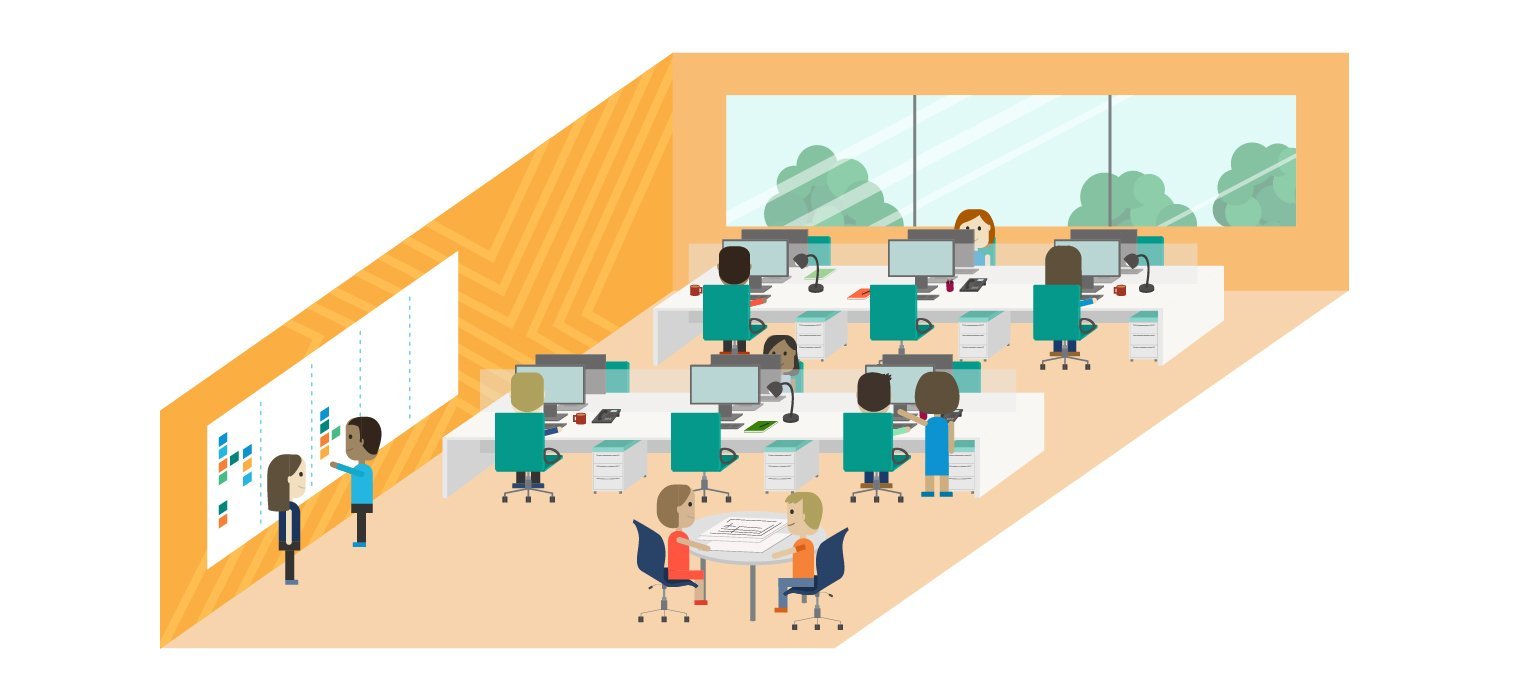 Prefabrication, preassembly, modularization and offsite construction (PPMOF)
ONEsolution also leverages several advanced construction techniques. PPMOF—an acronym for prefabrication, preassembly, modularization, and off-site fabrication—encompasses an array of innovative strategies that may be enlisted to improve efficiency and other project outcomes.
Because PPMOF strategies require fewer trade partners onsite and allow for parallel work to be completed, they support a fast-track schedule and safer jobsite. In addition, offsite fabrication facilities provide a predictable work process and controlled shop environment that improves quality, reduces risk, offers better cost control, and contributes to other bottom-line benefits. By engaging trade partners during early project chartering, the project team maximizes its ability to pursue PPMOF strategies from the outset.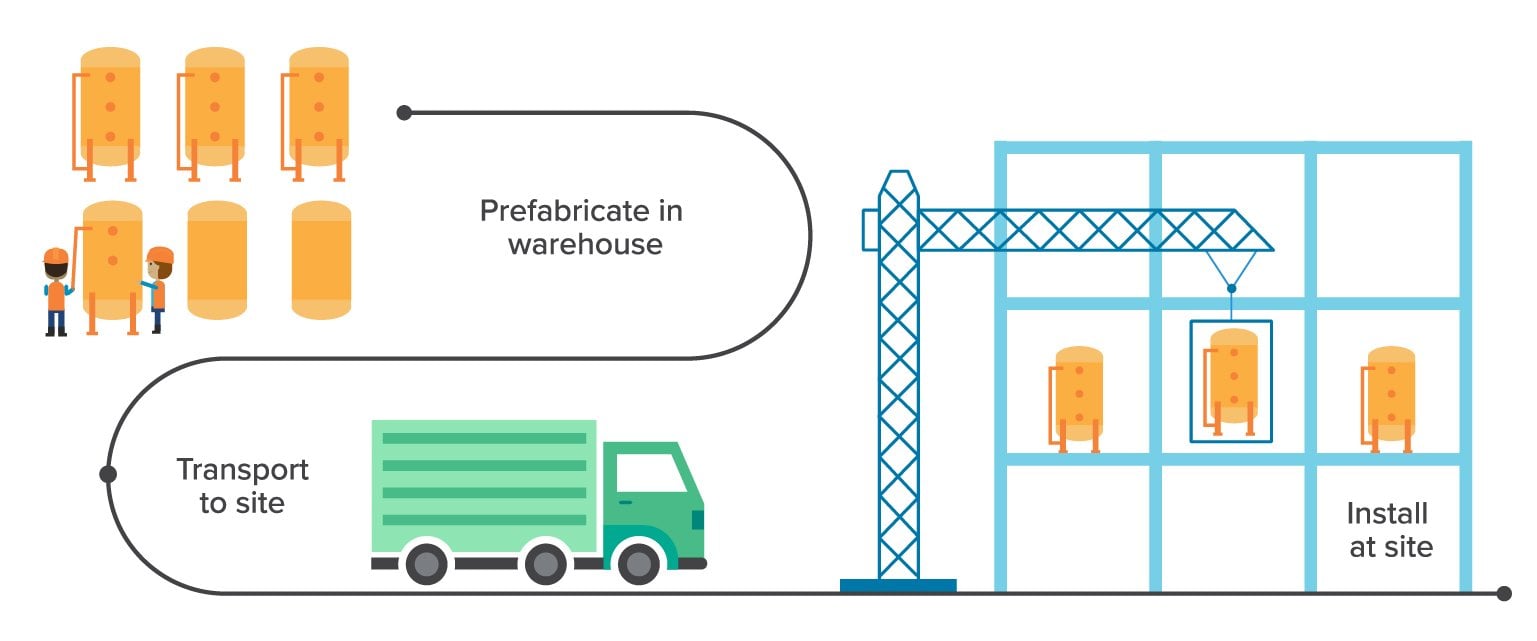 Active risk management
Active risk management initiatives include the use of a risk register to identify risks and opportunities, with a probability and potential cost impact assigned to each item. With trade partners engaged from the beginning, the team has a greater ability to forecast and mitigate risks than with traditional methods. Additional methodologies—including PPMOF—can be easier to deploy as mitigation techniques.
Built-in quality
Quality is a top priority throughout the ONEsolution process. During early design, the construction team conducts extensive constructability reviews, and team members take part in all design, model, and clash reviews. Other quality efforts include formal discipline checks of final deliverables, the use of virtual modeling to detect issues prior to field execution, and evaluating the performance of trade partners through quality-focused assessments and scorecards.
Benefits of ONEsolution over traditional delivery models
What are the bottom-line benefits that are realized by choosing the ONEsolution project delivery method?
Cost and schedule certainty: The entire team commits to delivering a project for a specific value, in a specific period of time.
Efficiency: Greater integration streamlines the entire design and construction process.
Simplicity: A single entity oversees delivery from initial planning through operational readiness.
Innovation: Projects benefit from the expertise and fresh thinking of all teammates throughout the project lifecycle.
Higher quality: Rework is reduced because it involves all experts from the earliest project phases. And PPMOF provides better working environments.
Safety: Throughout the project, the team works together to reduce risks and remove potential hazards in the field. PPMOF strategies can reduce work done at challenging heights or with difficult ergonomics.
A better project experience: Respect, collaboration, and teamwork create a positive atmosphere that is far more enjoyable than traditional projects.
What projects are well suited for ONEsolution?
ONEsolution is an effective delivery method for any construction project that's driven by a well-defined business goal, such as accelerating the introduction of a new product offering or expanding the capacity of an existing facility to meet a market need.
It's intended for organizations that aren't bound by tradition and are open to new approaches and fresh thinking (backed by research and results).
And because ONEsolution depends on a collaborative team approach throughout the project life cycle, an organization truly needs to embrace the concept from the earliest stages of a project to derive the greatest benefits from it.
Ultimately, ONEsolution builds on a foundation of trust among all stakeholders. We know the process works because we've led many successful ONEsolution projects.
Return to top