Automated Lab With Warehouse & Cold Storage Expansion
CRB developed several high-level options for increasing QualTex Laboratories' 17,000-square-foot production facility and implemented the selected option. QualTex is the largest, independent, nonprofit testing laboratory in the United States for blood and plasma products.
The lab is registered by the Food and Drug Administration and International Organization for Standardization and is dedicated to supporting global public safety with the timely delivery of high-quality testing services for patients, donors and regulated biological products.
CRB designed and constructed this project that included a new lab for automated blood testing, a new warehouse and new cold and freezer rooms. Utility additions included a new air compressor, cooling equipment, deionized water and heating hot water piping, boiler, uninterruptible power supply and other associated utilities. CRB provided a ONEsolution™ (design-build) approach that included procurement services.
The goal was to design a leaner and more effective operation for the facility so QualTex can reach a 14-million vial/year throughput by 2020. The renovation will increase production by approximately 10 times. Our team provided fit, finish and utility infrastructure to support operations associated with a new, automated track-line installation. Track line No. 1 was installed in an existing shell space. We provided new finishes throughout the space and created a tour route to enhance safety and allow customers and recruits to tour the building. The design also allows for track line No. 2 to be installed at a future date. Supporting spaces include a mission-critical data center, autonomous TUG® robot charging, ambient and cold storage, sample receipt and warehouse space.
Finally, we provided a multi-year master plan that took site zoning, legal restrictions, central utilities, distribution systems and alignment with regulatory and corporate compliance strategies into consideration.
Project Details
Client
Qualtex Laboratories
Location
Norcross, Georgia
Square Footage
17,000
Cost
$3 million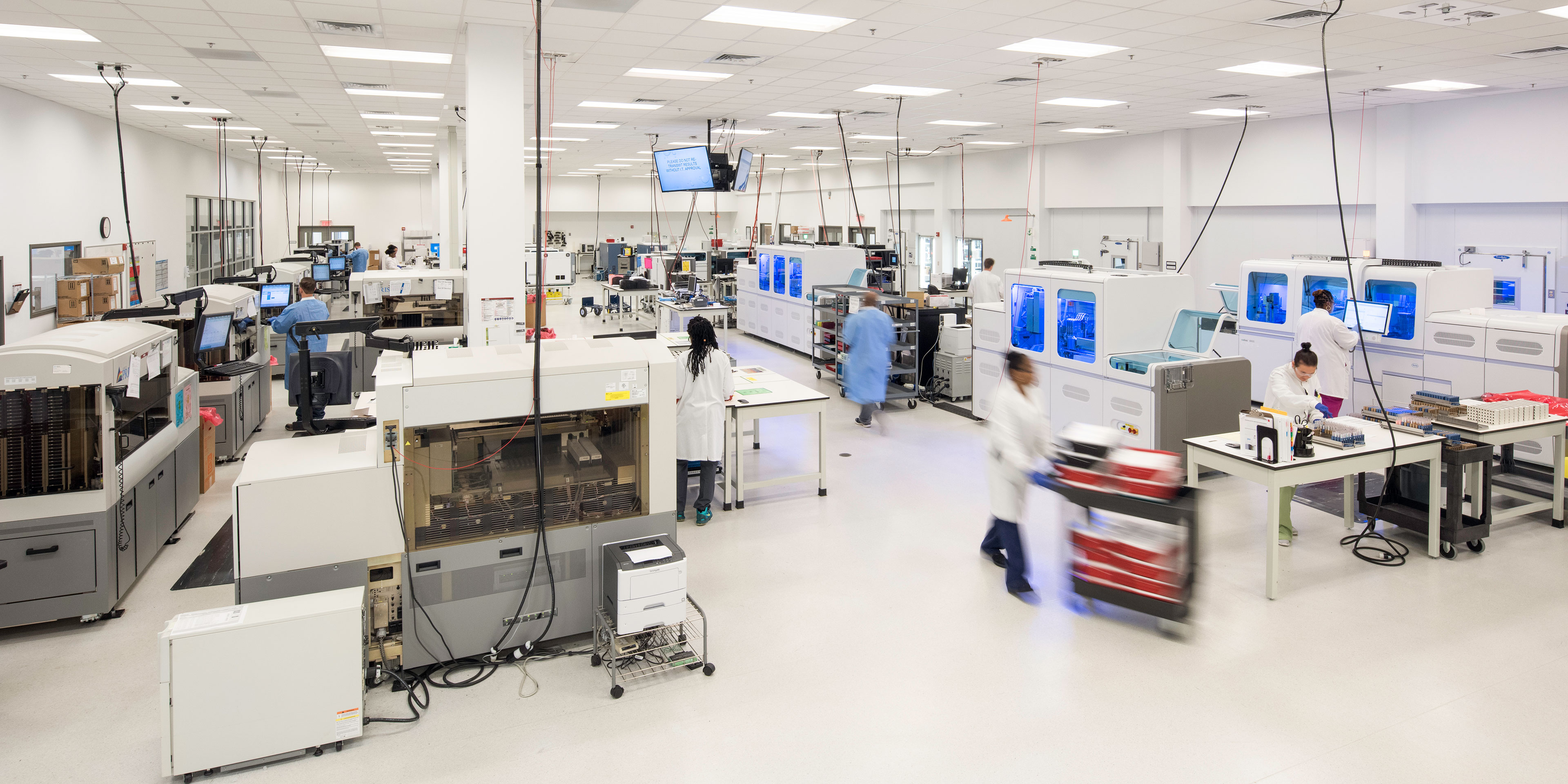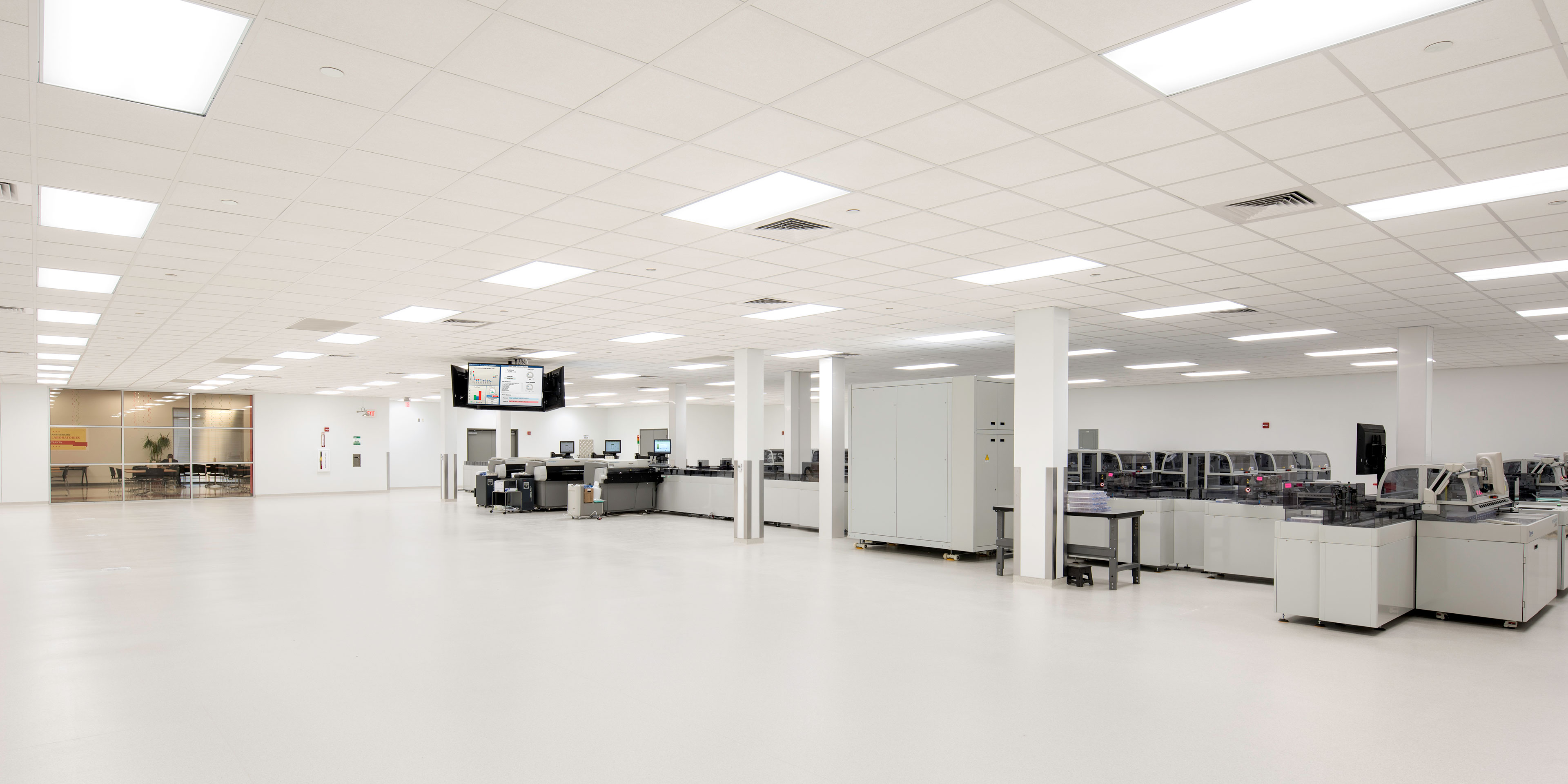 Return to top