Plant-Based Food Innovation Lab ONEsolution
Innovation lab for plant-based foods
North Carolina State University wanted to create a food innovation lab where scientists from industry and academia would come together in partnership with economic developers and entrepreneurs to accelerate plant-based food research, ideation, development and commercialization. They wanted the lab built to Current Good Manufacturing Practice (CGMP) standards and regulated by the US Food and Drug Administration (FDA).
CRB provided a ONEsolutionTM execution strategy for the design and construction of the retrofitted space, which consists of product development, research and quality assurance labs, CGMP rooms, processing areas, collaboration spaces, cold storage and equipment storage.
The result is the North Carolina Food Innovation Lab which is the only is the only one of its kind in the United States. While there are other university-based food innovation centers, this facility is the only one built to CGMP standards and regulated by the FDA. The lab serves as a hub for food manufacturing advancement, revolutionizing food processing in North Carolina.
CRB's ONEsolution strategy allowed the schematic and detailed design to occur concurrently with real-time input on constructability from strategically selected trade partners. This enabled the project team to streamline the transition from design through fabrication to construction. The integrated ONEsolution delivery focused on implementing innovative design and construction best practices to deliver the project on schedule at a target value cost.
Project Details
Client
NC Food Innovation Lab
Location
The David H. Murdock Core Laboratory Building at the North Carolina Research Campus, Kannapolis, North Carolina
Square Footage
14,130
Cost
$7.2 million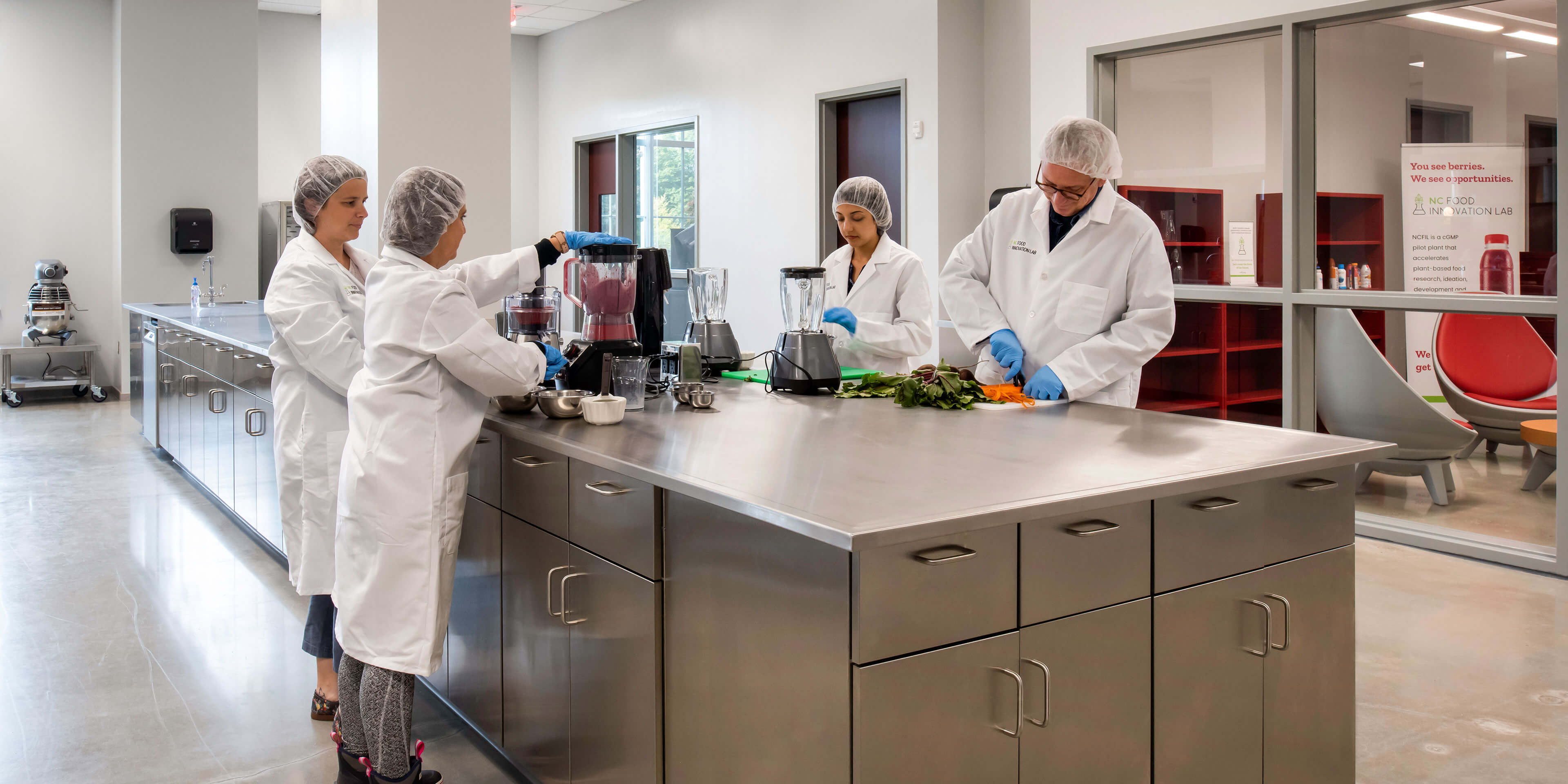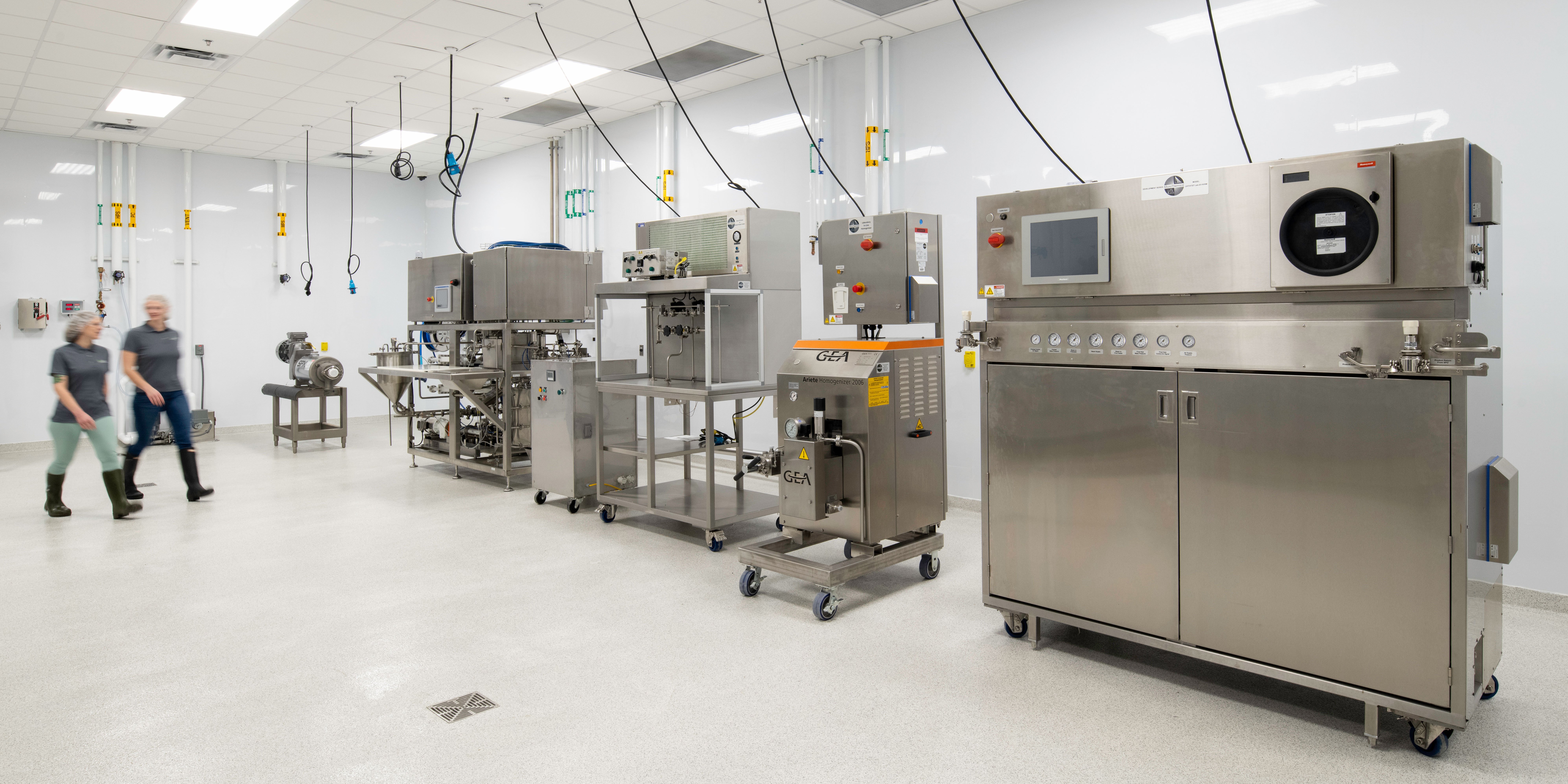 Return to top