Architecture designed for corporate culture and regional identity
The outside of a facility welcomes and attracts visitors and employees; it also conveys the company's culture and work. As such, this exterior deserves careful consideration and attention to detail to craft an intentional persona. A delicate part of this type of design is selecting appropriately representative materials to match the company's messaging.
In the case of a high-tech life sciences company, an artful blend of material qualities was in order: transparency, permanence, texture, and reflection. These made evident our client's identity as a world-class pharmaceutical company—precisely the desire as the company moved to a new facility in the southern United States. Our architectural team captured these material qualities and created two inspired but distinctly different building design options.
The first design option mirrors the company's innovative technical origins with glass and dynamic stainless steel vertical sunscreens on the eastern façade. This fresh, clean look suggests a sophisticated business relevant in today's competitive pharma industry.

The second design option boasts the region's natural materials and textures to respond to the hot southern sun while creating generous employee spaces to mitigate direct solar heat gain. The company's resilient and adaptive nature is reflected in the most basic elements of this building design.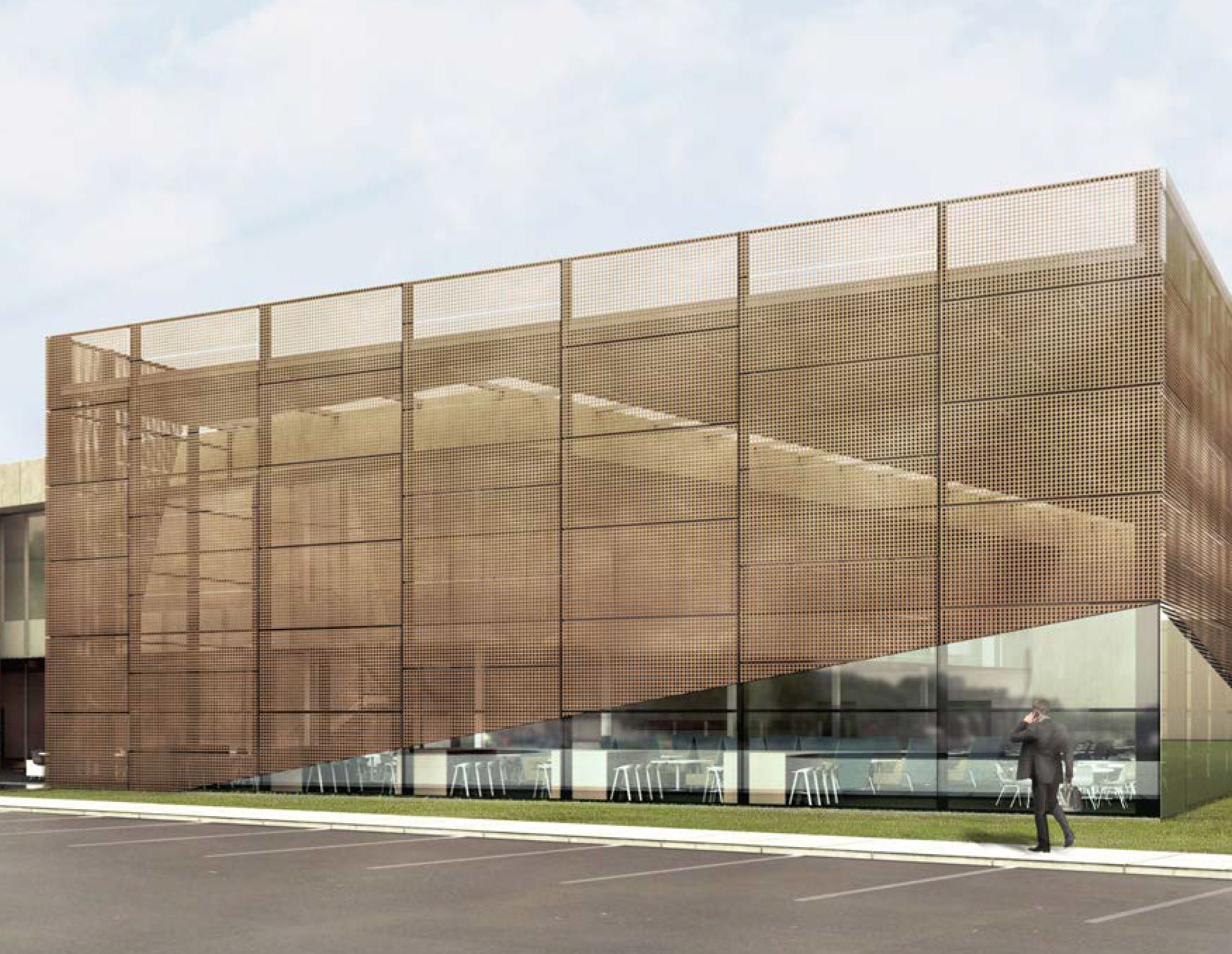 Return to top