Amicus Research and Gene Therapy Center
Amicus is a biopharmaceutical company that discovers and develops medicines for rare diseases. It's global research and gene therapy center of excellence consolidates Amicus' five research departments into a unified space on the top two floors of a 14-story tower. The research workplace is the convergence of technical laboratories, office and amenity spaces. The design creates spaces that connect science, people and purpose.
Our team provided architectural, engineering and lab design to realize our client's vision: a standout research facility that would attract and retain top researchers, promote collaboration and break down barriers between employees to rapidly advance these potentially life-saving therapies through the drug pipeline. As such, the location was vitally important: in University City with proximity to the University of Pennsylvania, Penn Medicine and Drexel, which host some top gene therapy researchers and hospitals in Philadelphia. But designing a flexible and inspirational research facility within a high-rise building came with its challenges.
Project Details
Client
Amicus Therapeutics
Location
Philadelphia, Pennsylvania
Square Footage
46,000
Engineering lab space in a high-rise
This facility combines biosafety level 2 (BSL2) labs, where research and therapy development are conducted, with office spaces in a developer built speculative building. As such, the building was not inherently designed to provide the security and hazard control required for Amicus' work. Our team created innovative solutions to add the necessary mechanical and HVAC systems, including installing a nitrogen gas generation system to the building's penthouse. Another important aspect was designing flexibility into the labs to accommodate our client's changing approaches to research and development. As the science evolves, the labs are designed to adjust with it.
Creating connection and inspiration
Enabling the scientists' work wasn't limited to creating sufficient lab space. The architectural design played a crucial role to create a space that would inspire employees and foster collaboration. The first challenge was overcoming the disconnect inherent to a space divided between two floors. Our architects created an open central core, with a focal-point staircase and gene sequence wall, to facilitate flow between the two levels. This open area also features comfortable, collaborative areas. Offices and labs wrap around this center, encouraging employees to meet and interact throughout the day. Additionally, there are collaboration spaces in the transitions between labs and offices. These provide researchers a space close to the lab bench where they can connect with other researchers and colleagues to discuss findings or work through challenges.
Another important component to the architectural design was creating a highly technical space that is collaborative, inspirational and secure, all while allowing scientists to draw inspiration from their environment, connecting them to the community, the natural environment, people and purpose. The facility has windows on all sides; capitalizing on this natural light and maintaining sightlines to the windows was essential—traditionally not a priority for labs. We kept benches and equipment, like fume hoods, away from the perimeter of the lab, for example, to maintain the bright, open environment.
The architecture is intended to represent Amicus as a brand, to encourage employees to work to their fullest ability and retain them as employees for as long as they can and to attract some of the highest talent they can find.
Promoting the mission and the brand
The CEO of Amicus, John Crowley, has two children that were born with Pompe disease, a terminal rare disease. They were given a life expectancy of eight years. John was driven to save his children's lives and found scientists around the world, raised funds and created a company to research and develop a therapy to combat this disease. John's same passion to not just treat, but cure people who suffer from rare diseases is the driving factor for this project.
The final facility needed to enable the work, inspire the people and represent Amicus. With the intention of bringing patients to the facility to see the research and development of their therapies, Amicus wanted the new space to also feel welcoming to the people it's helping. The interior design coordinated with the architecture and the engineering to create a cohesive look and feel that's as cutting-edge as the work Amicus does. A few notable features include:
Windows into the lab spaces to put the science on display
Clean finishes and inviting furniture to encourage exceptional work and attract the best talent
Greenery to bring the outside in and connect employees with the natural environment
Careful architectural design to hide mechanical elements, creating a cleaner appearance
The coordination between our engineers, architects and designers resulted in a highly technical space that is collaborative, inspirational and secure, all while allowing scientists to draw inspiration from their environment, connecting them to community, the natural environment, people and purpose. The flexible facility was delivered to the client in less than a year.
IIDA PA/NJ/DE Design Awards, Winner, Best of Corporate 20,000 SF+
IES International Illumination Awards: Award of Merit, 2020
ENR MidAtlantic Best Project Award: Award of Merit, 2020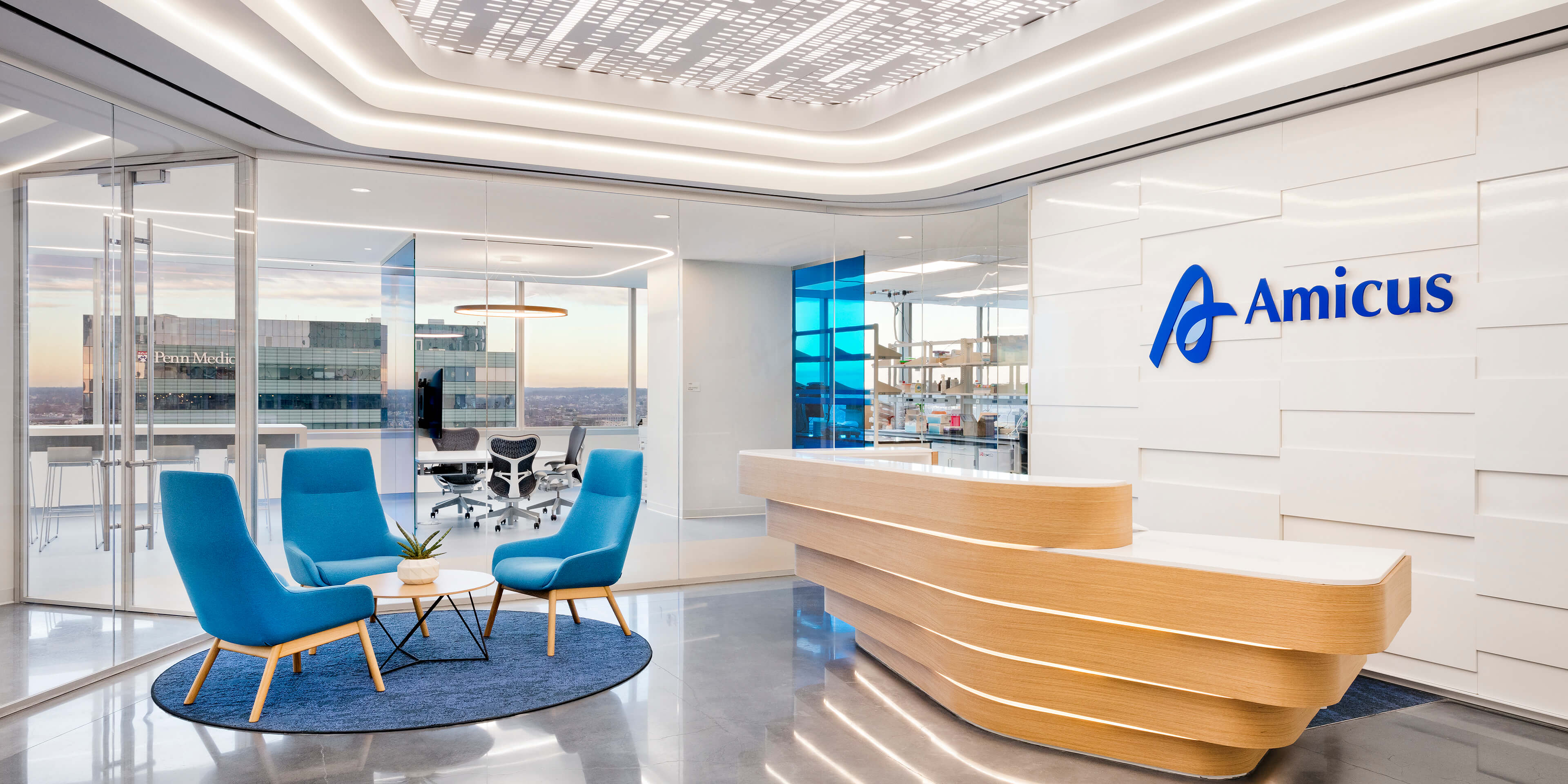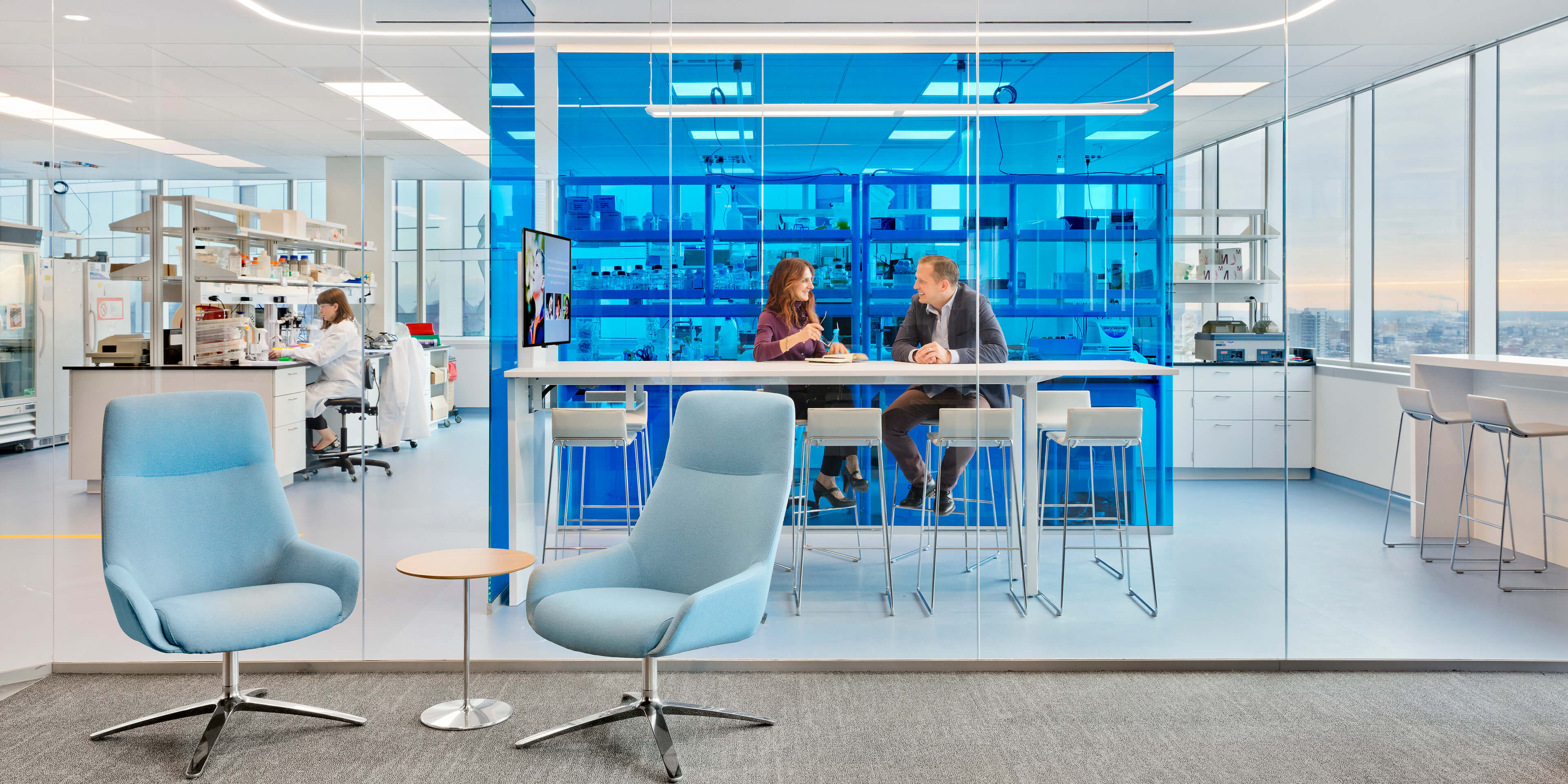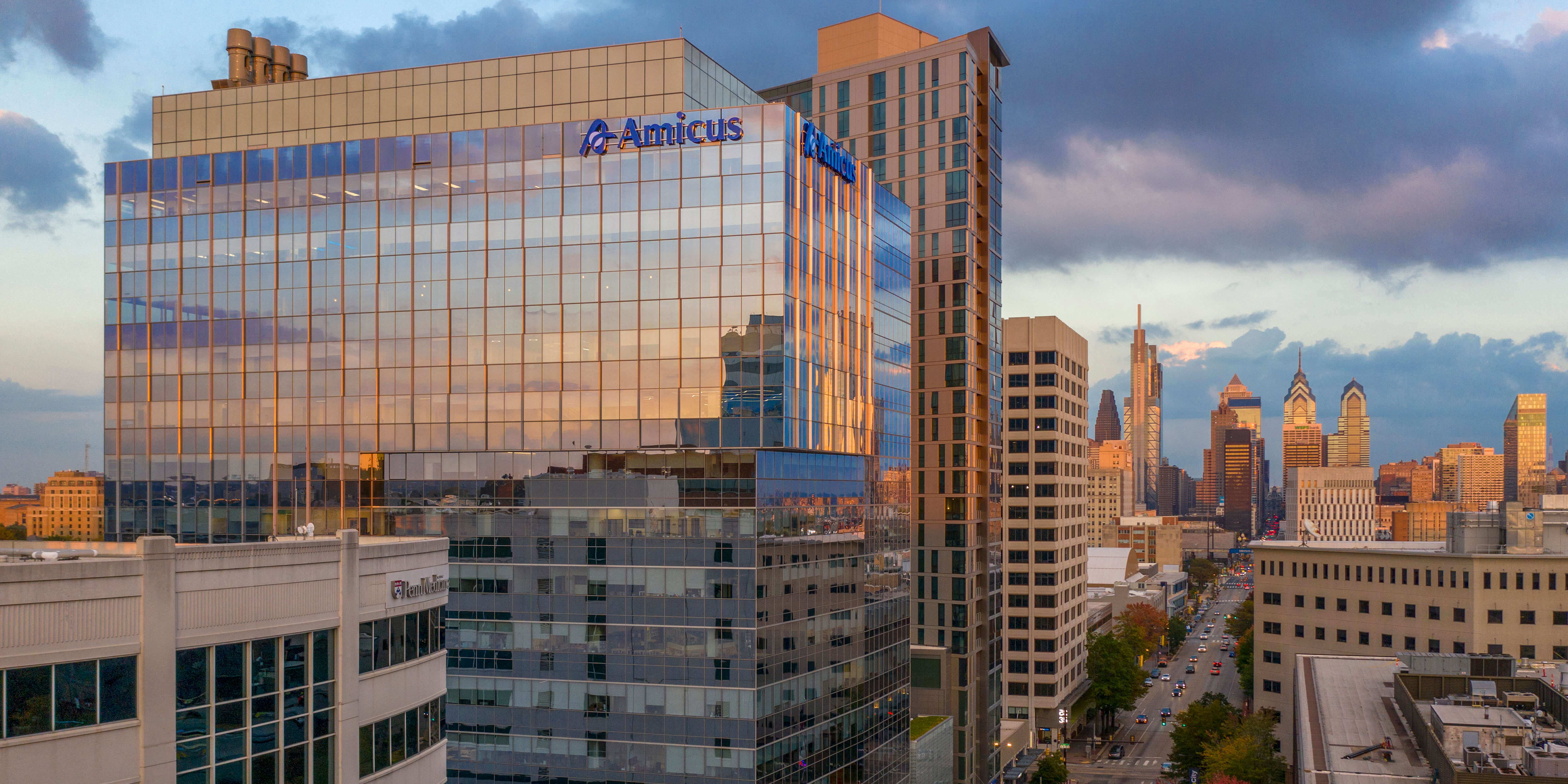 Return to top