Vivarium Renovation Planning + Design
The University of Texas at Arlington (UTA), a Tier I Research University, retained CRB to develop a barrier suite within its existing vivarium facility. To attract researchers, UTA wanted to modify this space to accept germ-free rodents because they provide researchers with opportunities for comparison to non-germ-free rodents and to introduce microorganisms one at a time.
CRB investigated three options for modifying the existing vivarium spaces as part of a four-week feasibility study. We then provided full architectural, engineering and vivarium planning services with an expedited design schedule to maintain the required move-in date. All existing animals housed in the vivarium were temporarily relocated during construction, and the remainder of the Life Science Building remained in operation.
Our team developed a plan for approximately 15,000 square feet of UTA's vivarium, including more than 5,000 square feet of renovations to meet barrier facility requirements for germ-free rodents, as outlined by the National Institutes of Health and the Association for Assessment & Accreditation of Lab Animal Care. The project involved upgrading the existing architectural, mechanical, electrical, plumbing and fire-protection systems to enable UTA to have a state-of-the-art barrier facility within its vivarium.
The design also accommodated separate personnel, animal and material flows. Personnel enter the barrier facility through a gowning room and air shower. Animals enter the barrier through a quarantine room and are transferred into the barrier facility at pass-through biosafety cabinet animal transfer stations. Materials are brought in via a pass-through decontamination misting tunnel and/or autoclave.
Finally, our design upgraded mechanical systems to comply with barrier facility requirements, including high-efficiency particulate air, redundancy and temperature and humidity control to within 2 degrees Fahrenheit.
Project Details
Client
University of Texas at Arlington
Location
Arlington, Texas
Square Footage
15,000
Cost
$3 million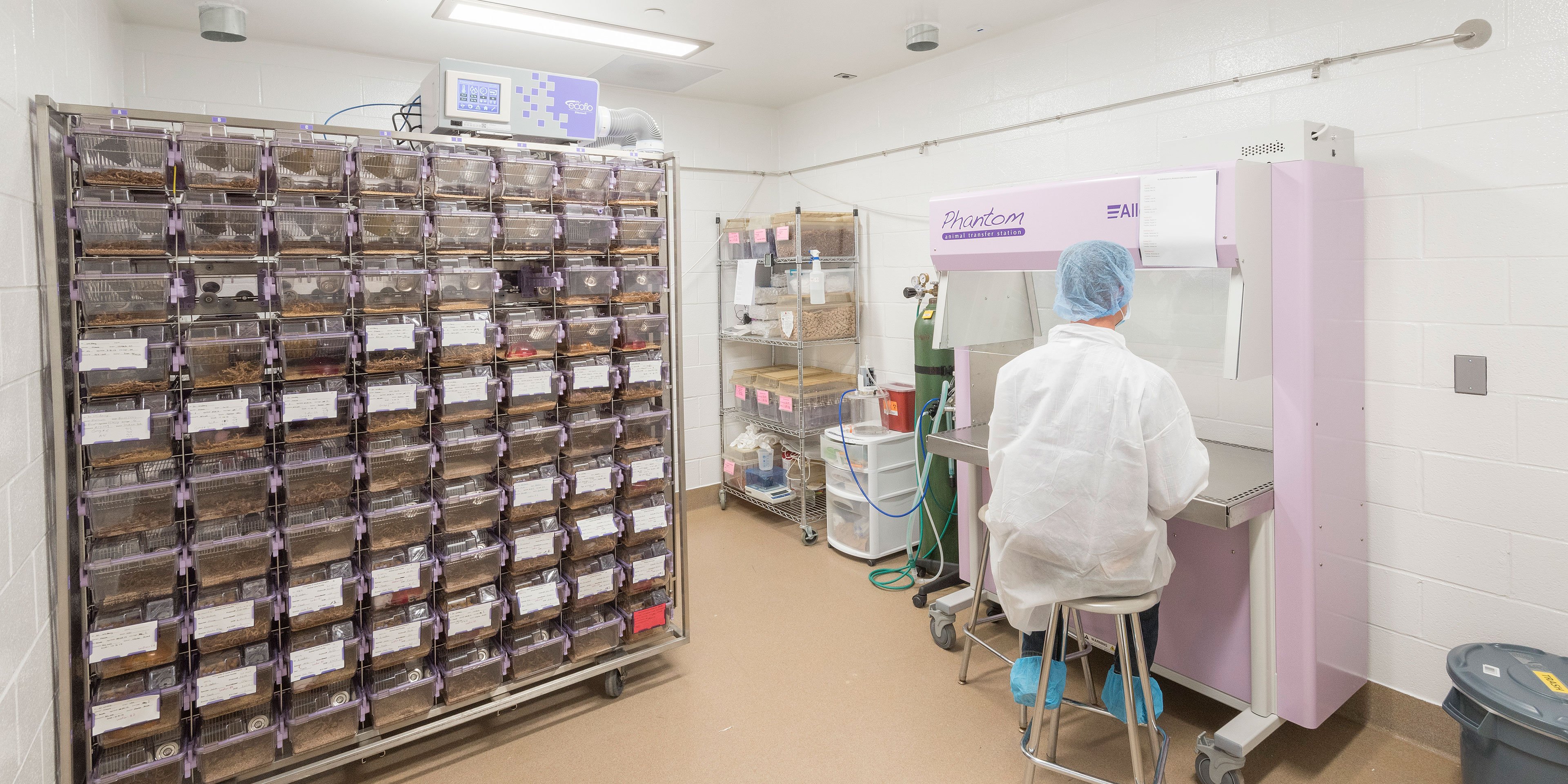 Return to top