Innovation Center
The Innovation Center is a hub for ideation and prototyping. Inventive companies can see examples of wide-ranging products, hash out ideas in meeting and open work spaces and build prototypes in the lab.
CRB's interior design team thoughtfully integrated custom, museum-quality display pieces (furnished by the Taylor Group) with flexible work surfaces to foster creativity and collaboration. The Innovation Center includes a company museum with a food and beverage center for events, several offices and conference rooms and a secured collaboration space and prototyping laboratory, which are separated from the museum by a large glass partition with operable sliding panels.
The second-floor Innovation Center is connected to the first-floor lobby by a large, two-story illuminated vertical display element.
Floating architectural elements and decorative lighting fixtures were employed in open ceilings. The mechanical/electrical/plumbing systems were designed to be unobtrusive and not distract attention from the Innovation Center's design features and elements.
Project Details
Client
Confidential Client
Location
Western United States
Square Footage
15,000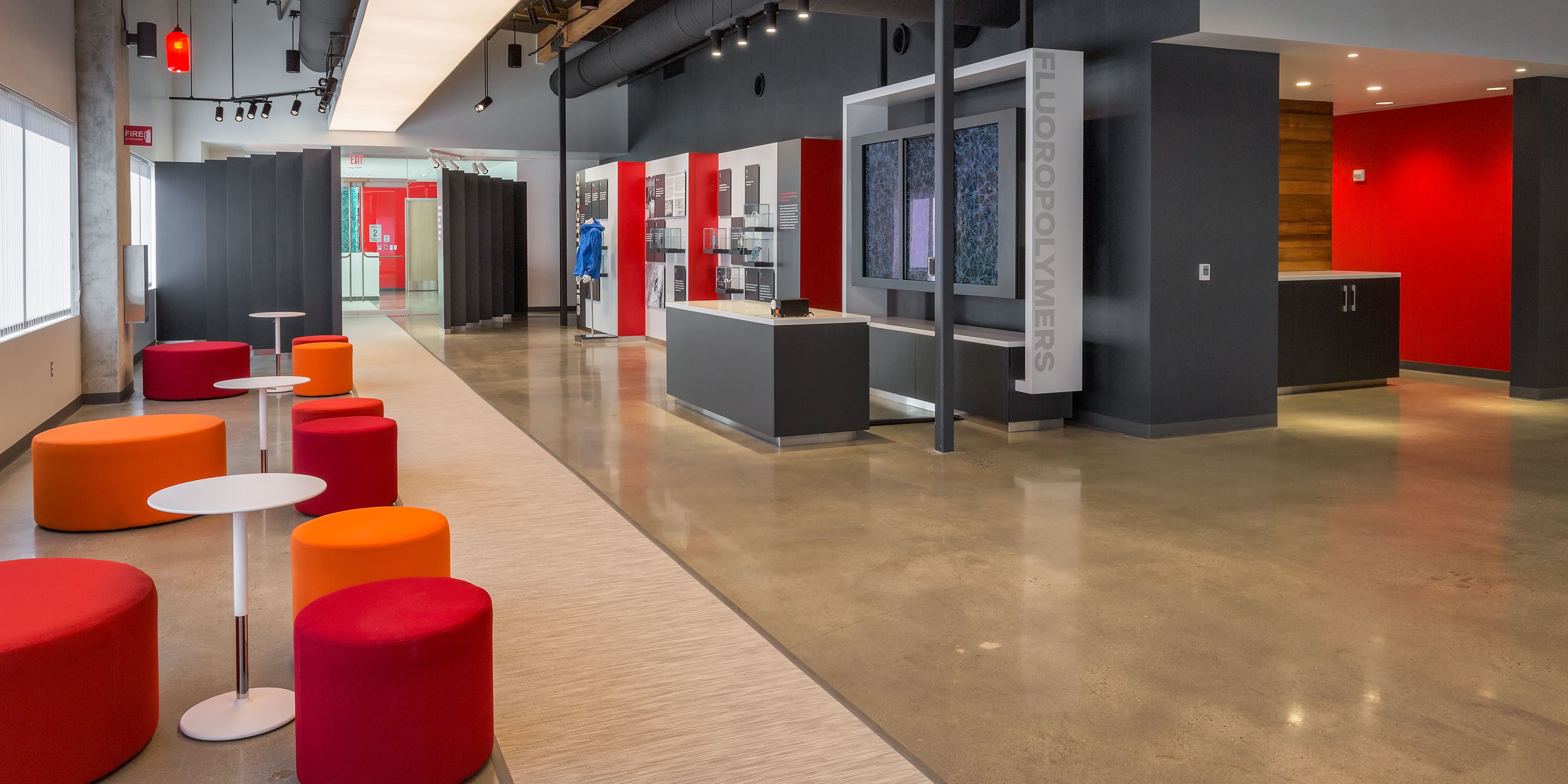 Return to top