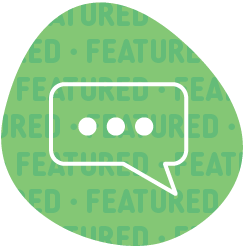 Duckworth and Kulkarni featured in Pharmaceutical Processing World
Nov 28, 2022
The pharmaceutical industry is pairing holistic organizational changes with aggressive investments in Industry 4.0, and aiming high. CRB's Yvonne Duckworth and Niranjan Kulkarni discuss the current state of pharma's adoption of digital technology in Pharmaceutical Processing World's article, "Why digital technologies are seeing lift-off in pharma."
An integrated collaboration of IT and OT
Pharma's silos of information technology (IT) and operational technology (OT) are becoming a thing of the past. The merging and collaboration of these forces allow for integrated project planning in the theme of smart manufacturing.
"Imagine IT and OT as circles overlaid with each other." "That centerpiece of those two worlds together is one of the fundamentals for smart manufacturing."
- Duckworth
Not only does this benefit the project from a holistic standpoint, but it is also enabling adaptive decision-making models. The understood need for IT and OT alignment is even creating new overlapping roles within the industry.
Digital maturity is on the rise
The 2022 Horizons: Life Sciences report identified the majority of large pharma companies as "connected plants" with an appetite for greater digital adoption. That appetite ranges from the next step up, a predictive plant, to a fully adaptive plant. "I think that shows a stronger appetite for some firms to want to get to that Level 5 autonomous level, even if it's just one part of their facility," Duckworth shares.
Predictive analytics and AI
Many pharma companies are interested in the benefits of predictive analytics for downstream processing but also in putting Big Data to use in R&D.
It's not only on the manufacturing side that you see the application of AI/ML." "It applies upstream in the drug discovery process and anywhere between."
- Kulkarni
Kulkarni points to the symbiotic benefits of human employees and advanced systems learning from each other with machine learning, neural networks and deep learning, all applications of Artificial Intelligence. "Both of them are making decisions together, trying to allow each other to learn," shares Kulkarni.
While pharma's adoption of Industry 4.0 took longer than some less-regulated industries, it is quickly gaining steam, support and strategy.
Pharmaceutical Processing World focuses on issues affecting the pharmaceutical industry from research to manufacturing. Read the full article: Why digital technologies are seeing lift-off in pharma.