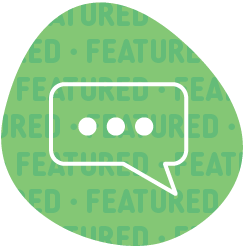 CRB to sponsor pet treat production line at Process Expo
Oct 17, 2023
This year's Production Line program at Process Expo will feature a full line producing and packaging pet treats during the three-day show. Designed to highlight the latest advances in technology for the pet food segment, this line is aimed to show food manufacturers the possibilities of improving efficiencies with production monitoring and predictive maintenance.
During guided demonstrations of the line, a hostess will walk attendees through the entire process of manufacturing, packaging and palletizing dog treats, made with actual beef. These demonstrations will take place three times a day, and each participating company will be on hand to discuss with audience members how these technologies could be incorporated into the customer's production.
CRB is sponsoring, organizing, and instating the line, and will be on site to provide project management services.
The demonstrations will be provided three times, daily, at booth #2580, October 23-25:
Get a preview of the line below from the video and renderings created by CRB! Our team collaborated with McCormick Place and equipment vendors to plan the layout of the process line within Hall A well in advance of the event. To achieve this, we generated 3D renders by scanning the hall and incorporating equipment data obtained from both the scan and McCormick Place. Our team also converted 2D drawings into 3D models to improve our understanding of the physical setup of the production line. Additionally, we leveraged point cloud data to precisely identify utility connections and key landmarks within the space.
Learn more about the Production Line program and the show, here.