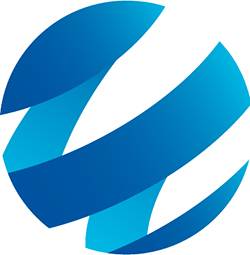 Connect with CRB at the 2022 ISPE Europe Annual Conference
Apr 7, 2022
CRB is proud to participate in this year's ISPE Europe Annual Conference in Madrid, Spain. Focused across four tracks, attendees will gain knowledge of innovation in the market, digital transformation, current trends, case studies, and more. We're looking forward to celebrating the significant contributions the pharmaceutical industry has made over the last two years and discussing strategies for addressing future challenges.
During the event, our Director of Pharmaceutical Process Technology Dave DiProspero will serve as a keynote session speaker and will also co-present the 2022 Facility of the Year category winners. In addition, CRB's Alejandro Kaiser and David Estape, PhD will lead conference sessions on topical areas of expertise.
Virtual session times are listed in Central European Time (CET).
DAY 2:
2022 Facility of the Year Award (FOYA) Category Winner Announcements and Program Overview – Dave DiProspero
April 26 | 11:30 – 12:00
This session will be be the formal announcement of the 2022 category winners, selected by the FOYA judging committee. The session will include an overview of the winning projects and highlight specific areas of the project that impressed the judges most. You will also learn about the history and evolution of the FOYA program and how it has become the premier international awards program in the pharmaceutical industry. A short question and answer session will follow.
A Playbook to Fully Utilise Closed Systems in Modern BioPharma Facilities – Alejandro Kaiser
April 26 | 17:10 – 18:00
ISPE published the 2nd edition of the Volume 6 Baseline Guideline on Biopharmaceutical Manufacturing Facilities in 2013. This Baseline Guideline introduced a tangible concept of modern biopharma facilities that are based on closed processing. The concept has revolutionized the strategies used when designing biological API facilities. This presentation provides an introduction to the new Process Closure Playbook currently being drafted by a specialized BioPhorum group. The presentation also offers a definition of what is Grade D and what is CNC space used almost exclusively in facilities based on closed bioprocessing.
DAY 3:
mRNA Technology – Beyond COVID-19 Vaccine – David Estape, PhD
April 27 | 14:10 – 14:50
mRNA is not just the basis of new COVID-19 vaccines. mRNA is also a versatile technology for the development and manufacturing of new medicinal product candidates such as cancer. As cancer is also a global health threat, BioNTech aspires to develop individualized cancer treatments. The manufacturing process behind mRNA-based cancer vaccine candidates is equivalent to mRNA-based the company's COVID-19 vaccine. The vaccine manufacturing approaches mainly differs in the required quantity, e.g. a few microgram of mRNA for the individualized vaccine candidates compared to hundreds of kilograms for a pandemic supply. The new technology allowed not only developing a new COVID-19 vaccine in a record time but also to quickly ramp-up the manufacturing facilities to supply billions of doses. The presentation will reveal key elements that make mRNA such a powerful technology and that define the facility set-up of tomorrow already today, for both: individualized medicines as well as for large volume medical products such as vaccines against infectious diseases.
The 2022 ISPE Europe Annual Conference is Europe's premier pharmaceutical manufacturing event taking place April 25th – 27th. Register and view the full program here.