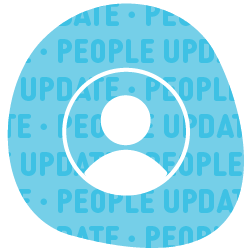 Ireland joins CRB as Senior Packaging Engineer
Jun 27, 2023
Katie Ireland, an industry-leading packaging expert with more than two decades of experience across iconic global brands including Starbucks, Kellogg, Ford Motor Company, Unilever, and Hershey has joined CRB as a senior packaging engineer. Ireland's arrival bolsters our clients seeking holistic packaging, equipment and line design that maximizes a product's shelf life, safety, ease of use, and marketing appeal.
"In an intensely competitive environment, manufacturers are more focused than ever on product packaging that's safe, simple to use and can capture consumer attention," said Jason Robertson, CRB's Vice President of Food and Beverage. "No one is more locked in on those goals than CRB, and few in this industry can match Katie's deep packaging credentials and impact. We can't wait to see what she'll do for clients."
Before CRB, Ireland spent more than 10 years at Starbucks, where she led numerous global packaging solution and innovation efforts that streamlined the coffee giant's packaging lines. She led a center of excellence (CoE) equipment group that oversaw standards, specifications and governance, and she helped set asset management strategy for the company's aging plants.
Before Starbucks, Ireland performed lead packaging roles at ConAgra, Kellogg Company, Ford Motor Company and Unilever. She graduated with a Bachelor of Science degree in Packaging Engineering from Michigan State University—one of the nation's leading institutions in the discipline—before earning her MBA from Washington University in St. Louis.
"Smart and sustainable package design can retain customer loyalty while reducing the amount of material used and making products easier to manufacture and designed with consumer use in mind," Ireland said. "I've spent my career tackling these critical challenges on the client side, and I'm excited to bring that unique perspective to CRB, whose culture of collaboration, client focus and technical excellence are unmatched."