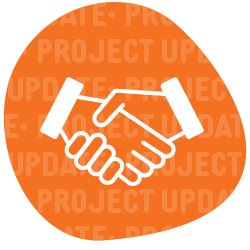 Advancing Prefabrication Project of the Year
Apr 20, 2023
The KBI Biopharma Patriot Park Manufacturing Facility project was awarded an Advancing Prefabrication award for Project of the Year.
The project team modularized and prefabricated the central utility plant (CUP) to achieve a tight 24-month timeline. The innovative prefabrication, preassembly, modularization, and offsite fabrication (PPMOF) approach allowed hundreds of people to simultaneously push the project forward while allowing for a safer and faster work environment.
The award judges recognized the project as one that implemented high quality, cost-effective solutions and moved the needle most with what is possible with prefabrication and modular construction.
About this project:
KBI Biopharma, Inc., a contract development and manufacturing organization (CDMO). Their $150 million Patriot Park commercial manufacturing facility was designed and built using CRB's ONEsolution™ method.