ONEsolution delivery of a state-of-the-art manufacturing facility for cGMP biologics
KBI Biopharma, Inc., a contract development and manufacturing organization (CDMO), engaged CRB to design and build a $150 million commercial manufacturing facility using our ONEsolution™ method.
With eight locations across the US and Europe, the global organization provides process development and clinical and commercial cGMP manufacturing services for mammalian, microbial, and cell therapy programs. The new Patriot Park Commercial Manufacturing Facility located in Durham, North Carolina, supports the manufacturing of mammalian-based products in late-phase clinical and commercial programs. The facility incorporates Manufacturing 4.0 principles through the design and integration of advanced technologies.
Project Details
Client
KBI Biopharma
Location
Durham, North Carolina
Square Footage
150,000
Cost
$150 million
"Our new facility allows KBI to remain on the cutting edge of the latest innovations in automation and digitalization."
- Jesse Kingg, KBI Senior VP Manufacturing & Site Head (Formerly)
Existing facility retrofit vs new shell fit-out
When CRB and KBI first started collaborating in late 2019, during what CRB calls the "business alignment case phase" to determine exactly what the facility needed to be, from the number of employees needed to its process development needs, the plan was to retrofit an existing KBI facility. However, as the team discussed conditions of satisfaction, we quickly realized that a retrofit was not going to meet their values or optimum business case needs.
The less expensive, and more flexible option was to lease a new shell that had site and building permits in hand but had not broken ground. This allowed KBI to customize it to their exact needs with no compromises to their processes. CRB worked with KBI leadership and a local developer to find the perfect location for their new space in Patriot Park, just a few miles from their mammalian drug development facility.
A lean culture paved the way for success
KBI had an established client that wanted to begin using their services in the new facility within 24 months. They knew this would require a project delivery method that allowed for fast-tracking. CRB's ONEsolution™ delivery method was the answer.
We delivered the $150M, 150,000 square-foot facility in just 22 months with zero RFIs and virtually no safety issues. ONEsolution™ behaviors and techniques, including project chartering, early trade partner integration, target value delivery, and Last Planner System enabled KBI to increase from the originally planned four, 2,000-liter bioreactors to six in order to drive throughput and increase production by 50% within the same overall project cost.
Key trade partners onboarded early
One key to predicting and controlling costs was early trade partner integration. We brought multiple trade partners on board at the beginning stages of the project so their expertise could be incorporated into the design. Engaging these key players early in the process allowed us to keep a handle on costs as the project progressed with all the design, equipment, and installation being carefully considered from all angles.
Virtual collaboration tools enabled real-time teamwork
Just three weeks into chartering, the COVID-19 pandemic required team members to begin meeting virtually instead of in-person. With the help of online collaboration tools like Touchplan, a construction planning software, the team was able to track task completion and information handoff between disciplines. The team also utilized Bluebeam, a construction software used extensively in the design development and detailed design phases as the main tool for communication of concepts and issues, managing the project from initial design to completion.
PPMOF solutions
A comprehensive build strategy was developed early in the project chartering phase which indicated a need to modularize and prefab the central utility plant (CUP) to achieve the tight 24-month timeline. This innovative prefabrication, preassembly, modularization, and offsite fabrication (PPMOF) approach allowed hundreds of people to simultaneously push the project forward without stepping foot on-site. It also allowed for better, safer, and faster work.
Target Value Delivery
Target value delivery (TVD), a management practice used during design and construction, helped us deliver this project within a fixed budget, while meeting KBI's operational needs and values.
The original CUP included three spaces: an electrical room, a steam boiler room, and a chiller room. The electrical room was to be located adjacent to the boiler room. Meanwhile, the chiller room would have space for three chillers of 400 tons each with space allocated for an additional one in the future. After reviewing the plans through a TVD lens, the project team proposed a change: reconfigure the electrical room location and proximity to the steam boiler room to eliminate a rated wall and roof assembly.
The team also decided to increase the chiller size to 500 tons each, allowing for the elimination of the future 400-ton chiller. This removed the future cost of upgrading the units and added spare capacity into planned equipment.
The finished facility
Now fully operational, the site employs more than 250 people in production, supply chain, engineering, quality control, and quality assurance positions. The new facility incorporates Manufacturing 4.0 principles and was designed to be landfill free.
Its features include:
Six 2,000-liter, single-use bioreactor systems and associated harvest and purification equipment.

What it means: This provides the ability to produce more than 105 batches per year.

Advanced analytical services for commercial product characterization and release testing capabilities.

What it means: This supports commercial launch and routine supply in tandem with the manufacturing operations.

Digital data collection systems such as electronic batch records and logbooks, paperless materials management, and Laboratory Information Management Systems (LIMS) for quality control data management.

What it means: This enables real-time process and product quality monitoring, allowing for future AI technology adoption.
Continuing the trusted partnership
KBI was looking for a trusted partner to build their new mammalian cell facility. After partnering with CRB, they fully embraced the lean principles of integrated project delivery.
The success of this project began a long-term partnership between KBI and CRB. KBI is now a part of CRB's account management program so we can best support future capital project needs for all their facility locations.
Awards
KBI Biopharma's state-of-the-art Patriot Park Commercial Manufacturing Facility was awarded the Advancing Prefabrication Awards 2023 Project of the Year for moving the needle most with what is possible with prefabrication and modular construction. Implementing high quality, cost-effective solutions is at the heart of success in this category.
This facility has also been recognized as a 2023 ISPE Facility of the Year Submission Finalist in two categories: Operations and Pharma 4.0. Winners will be announced during the ISPE International Europe Annual Conference May 9, 2023.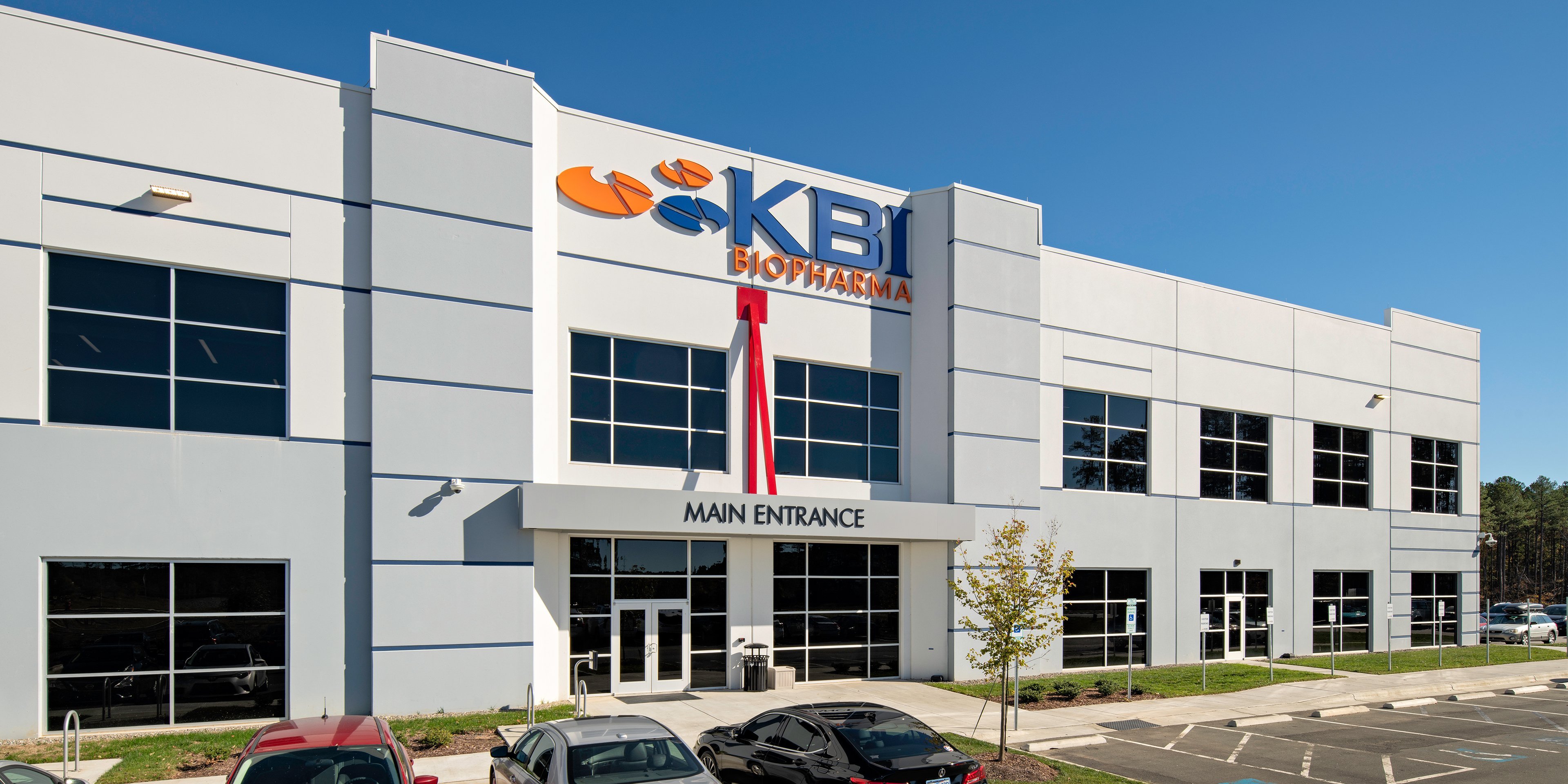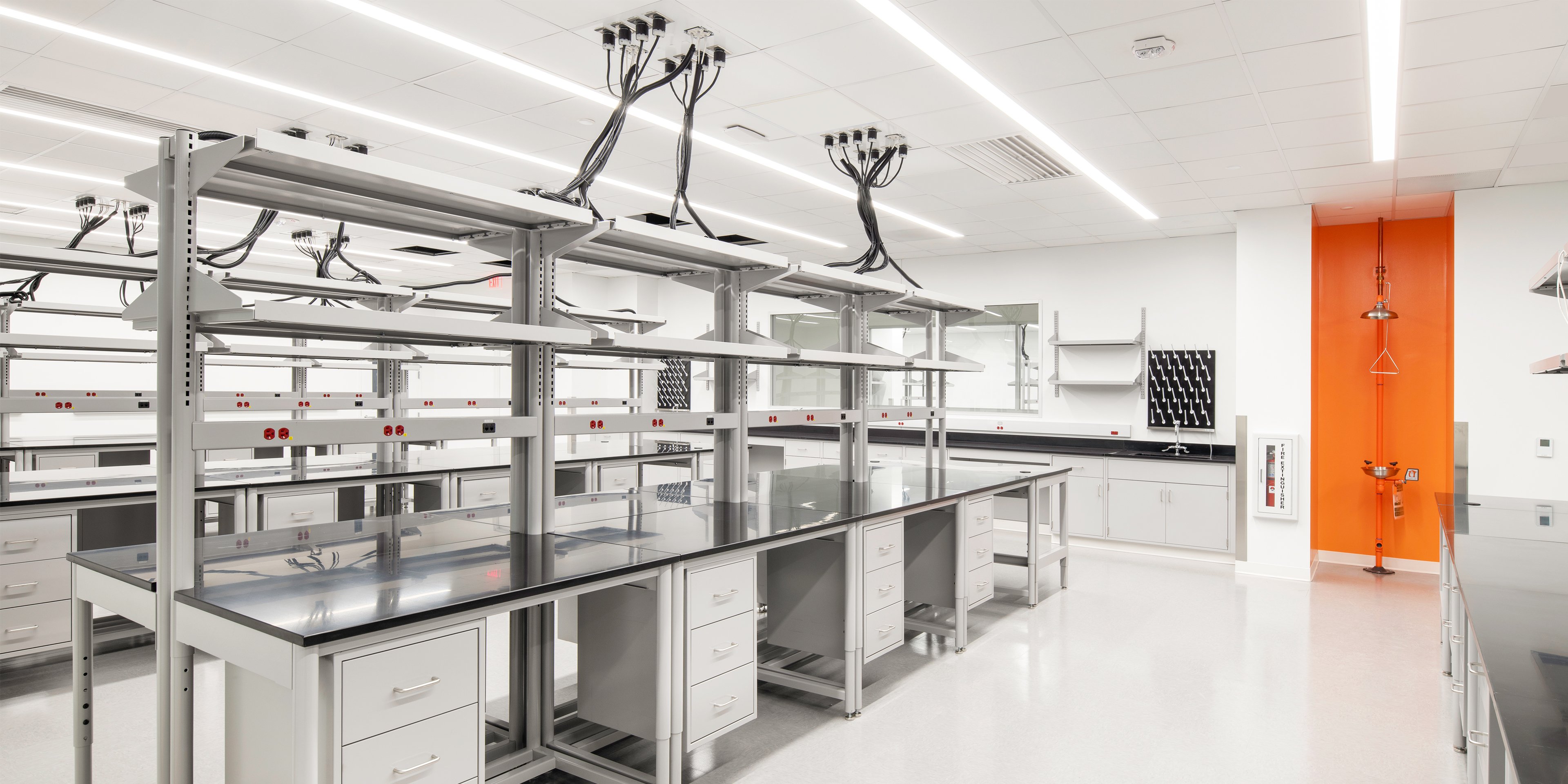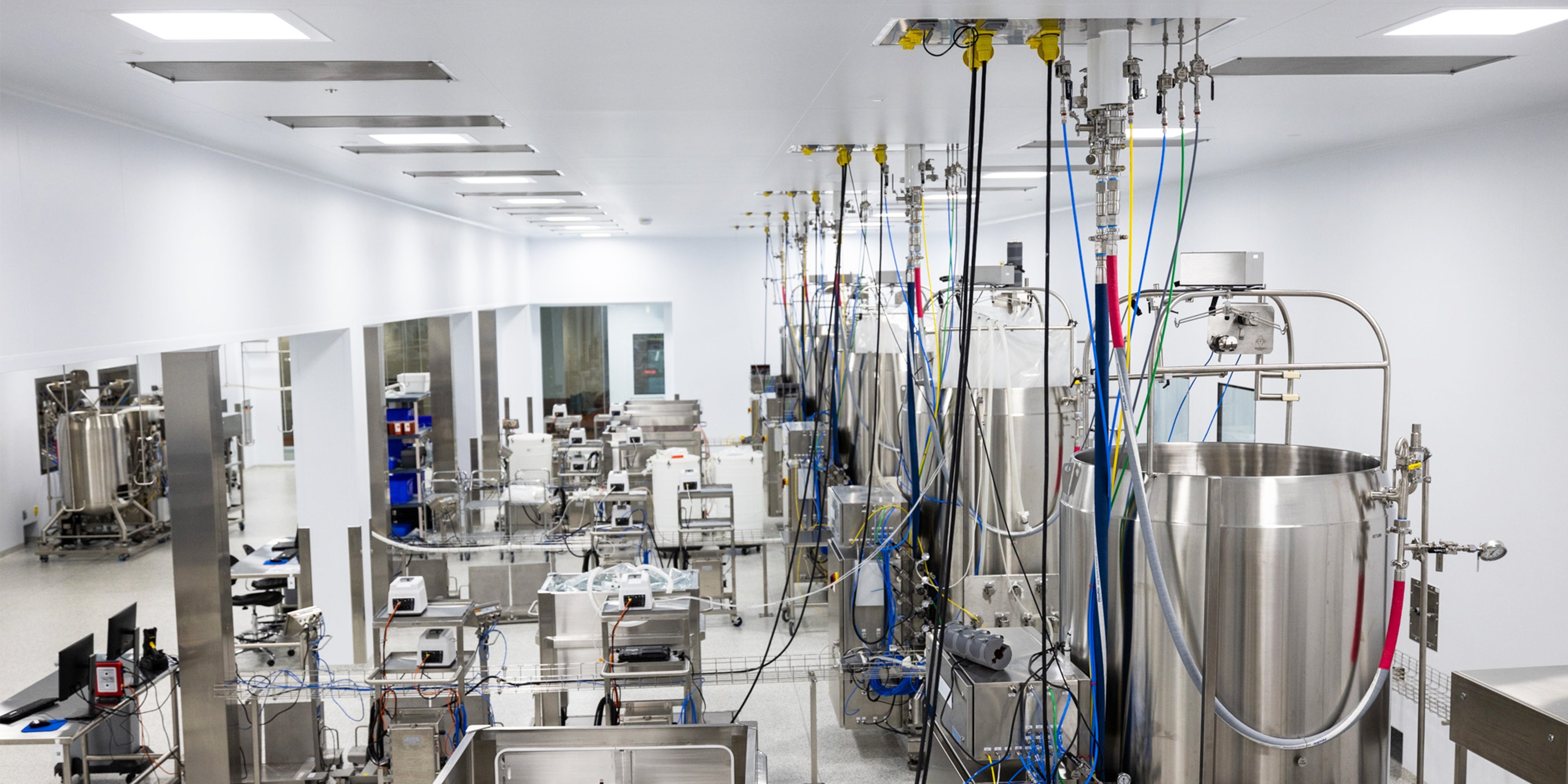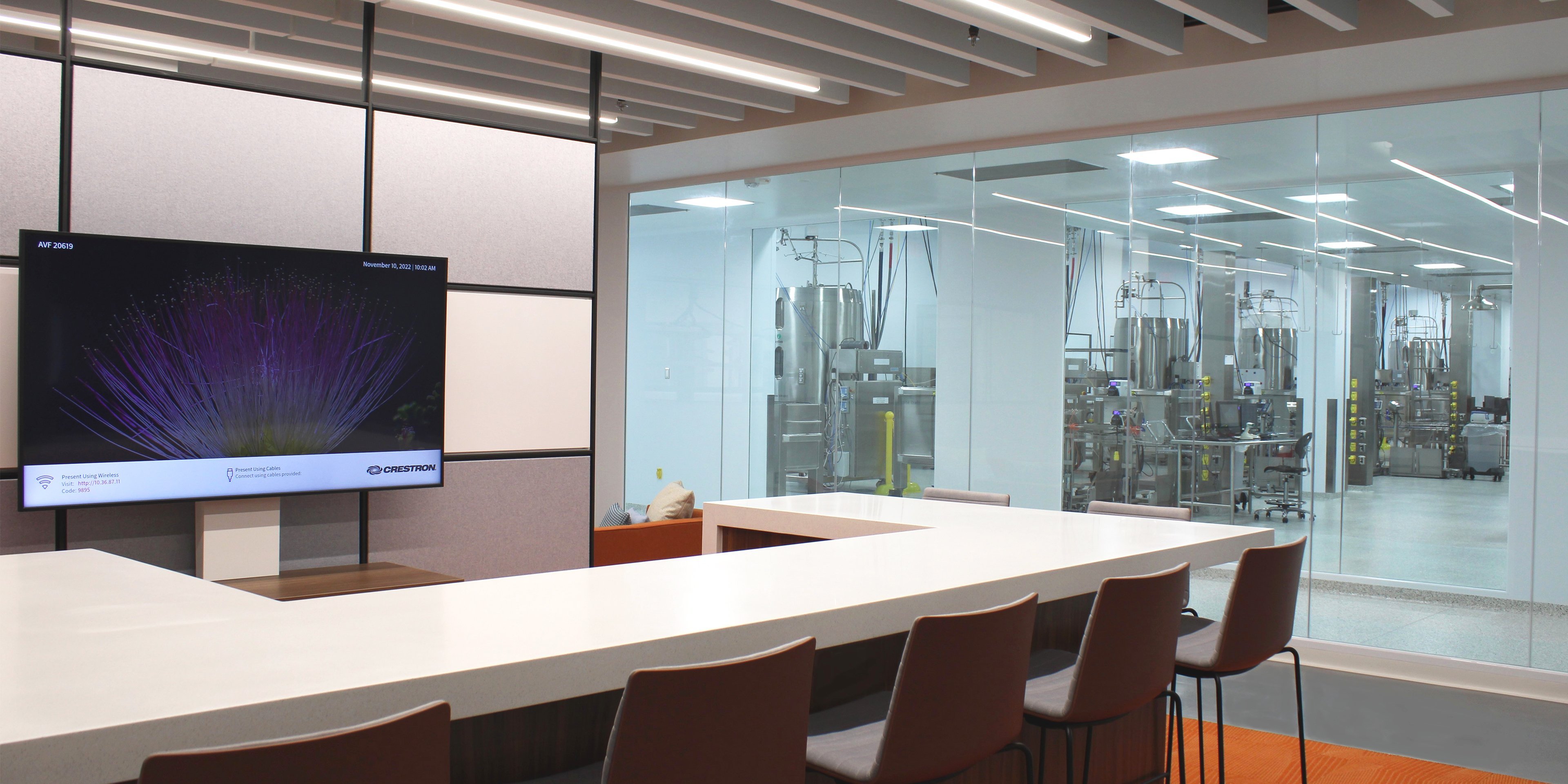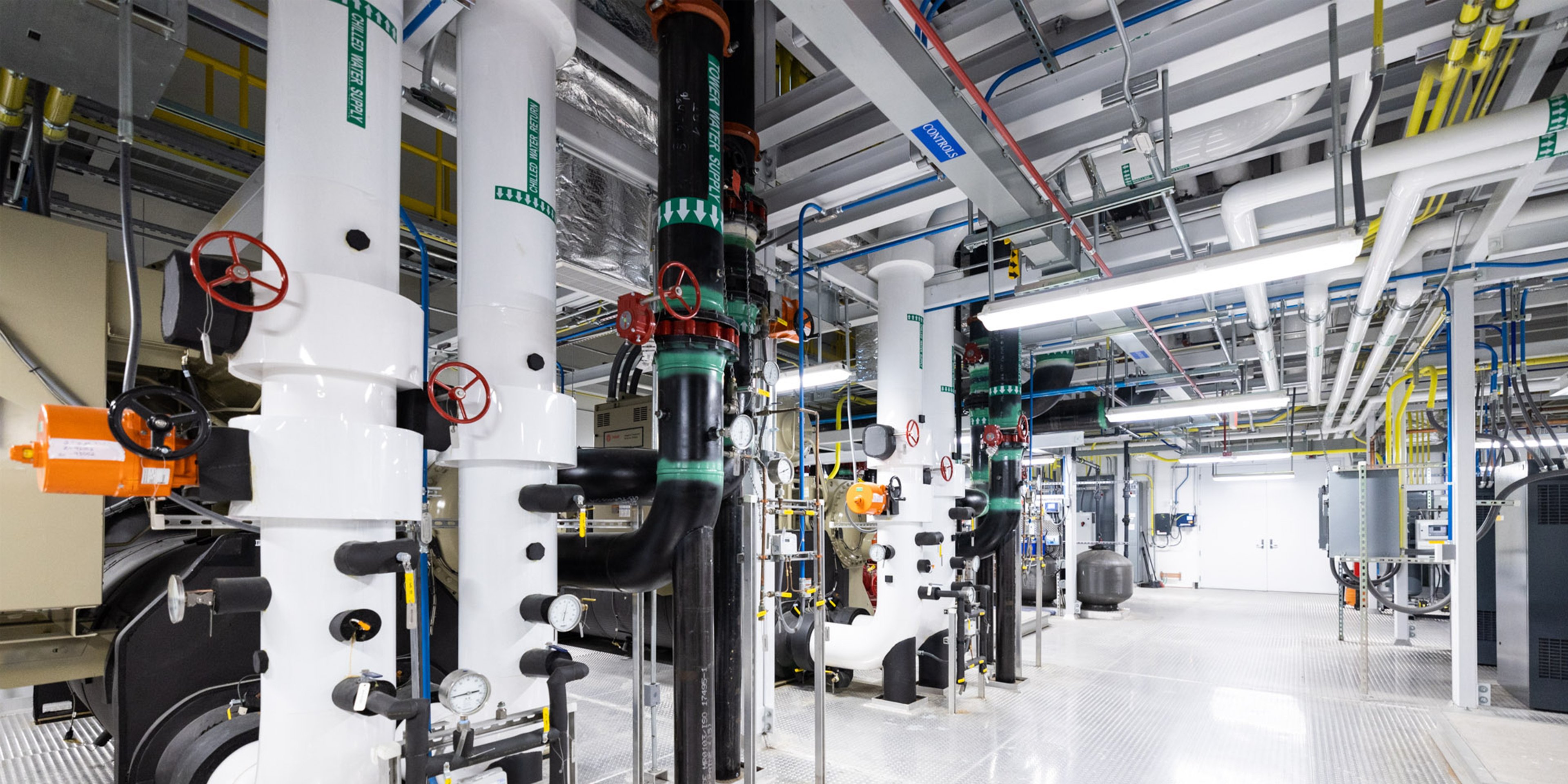 Return to top