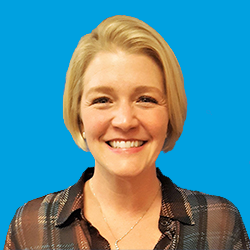 Vasquez featured at Last Planner System Conference on Lean Construction
Feb 22, 2022
March 2nd | 11:45am-12:45pm PST
Senior Project Manager, Melisa Vasquez, will be speaking at The Last Planner System Conference on March 2, 2022. In her session, Case Studies of Applying The Last Planner System, Melisa will describe the major success CRB had in applying LPS on a biopharma project despite an aggressive schedule and a global pandemic.
The Last Planner System (LPS) is a production planning system designed to improve predictability while maximizing efficiency and safety. This system has grown to become one of the cornerstones of Lean Construction. LPS is exactly what its name suggests, a system that engages last planners—the people ultimately responsible for getting the work done—in the planning and efficient execution of a project.
The Last Planner System Conference aims to help attendee's gain an in-depth insight into the practical application of the Last Planner System by learning about the different elements related to LPS and how they can improve communication, trust, transparency and reliability.
For more information on the event and additional speaking sessions, visit the Lean Construction Blog.