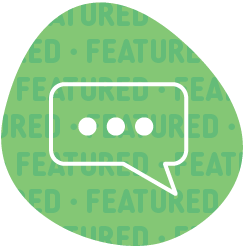 Thompson and Prizer talk warehouse automation in Food Industry Executive
Apr 26, 2023
Food and beverage manufacturers increasingly deploy automation strategies to improve their warehouses' workflow, efficiency and throughput, but is warehouse automation right for all situations? And where can a manufacturer see the best gains? CRB's Senior Specialist of Industry 4.0, Ryan Thompson, and Warehouse Specialist, Brad Prizer, PE, unpack these topics in Food Industry Executive's article, "Are You Planning to Implement Warehouse Storage Automation? Should You?".
"An automated warehouse integrated with a Warehouse Management System (WMS) can quickly and accurately get raw materials where they need to be, when they need to be there. This can reduce manufacturing downtime caused by the inconsistent or untimely movement of materials from within the facility."
- Thompson
Assess warehouse operations
While there can be significant benefits to automated warehouse operations, every facility and process is different and should be assessed to find the optimal strategy and mix of automation.
"It is imperative to perform an operations analysis to understand the process metrics that drive the feasibility of automation adoption. Also, if the current process is not very well defined, with inventory and quality problems, those issues can be compounded with automation."
- Prizer
Thompson also points to the importance of integrating warehouse automation into a facility's larger network to avoid islands of automation and missed opportunities for efficiency.
Warehouse layout
When weighing automation solutions, the duo shares that it's essential to consider your warehouse's layout. Warehouses with excessive travel distances, higher racks and cold storage can be great candidates for automated guided vehicles (AGVs) and autonomous mobile robots (AMRs).
"Automating storage and material movement for products that require refrigerated or frozen storage provides many potential benefits"
- Prizer