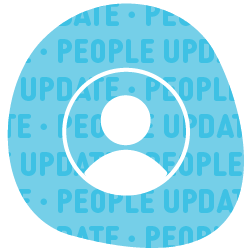 Seese becomes leader of Basel, Switzerland, office
Aug 22, 2023
CRB appoints Clay Seese as the leader of our Basel, Switzerland, office. The Basel location is critical to the company's rising international footprint, serving clients in the DACH region and placing CRB at the center of one of the world's most vital life sciences hubs.
This addition to Europe's Senior Leadership team positions CRB to continue providing world-class service to clients and will advance future growth according to its strategic mission—providing solutions that drive success and positive change for its clients, people, and communities.
Seese joined CRB in 2000 and eventually led project and market teams across the company's Kansas City and San Diego offices in the United States. He has driven the growth of CRB's integrated and construction delivery model for EPC projects. With his background as a Mechanical Engineer and Project Manager for major biopharmaceutical projects around the globe in human, animal, and industrial markets, Seese brings a wealth of experience and a fresh approach to his leadership in Basel.
"Clay is the right person to lead Basel as CRB wins and delivers on work of all sizes—from small research facilities to large-scale, complex construction projects," said Eric Unrau, CRB's Senior Vice President of International Operations. "Just as he's focused on successful outcomes for our clients, Clay will champion the employee experience at this important growth moment for CRB, establishing local leadership in all disciplines and creating opportunities for our people."
Seese joined CRB soon after graduating from Kansas State University in 1999 with a Bachelor of Science in Architectural Engineering. He is a licensed professional engineer and LEED Accredited Professional and actively shares his experiences at multiple industry events.
"Throughout the growth of my own career at CRB, it's been exciting to watch our company's project teams grow by tackling bigger and more complex projects and executing those at a high level in some unique parts of the world," he said. "The engineers, architects and constructors in our European offices are second to none, and I'm honored to work alongside them and advance CRB's technical excellence and our focus on successful client delivery."