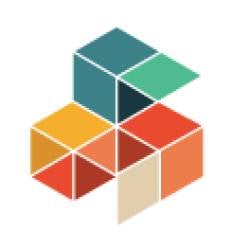 Commercial biopharma experience shapes cell and gene therapy facility design
Sep 11, 2019
Niranjan Kulkarni, Grace Linton and Allan Bream were interviewed in Cell and Gene Therapy Insights on "How commercial biopharma experience is shaping cell and gene therapy facility design." The interview will give you some intel to how facility design differs from other sectors and what unique parameters need to be accounted for before embarking on a new facility.
Below is a snippet from the interview:
What motivates you to face these challenges we've discussed, and work to support the growth and success of the cell and gene therapy industry?
NK: At the end of the day, what we're doing is altering the outlook for people that we may know personally who can benefit from these kinds of technologies. These are not just band aid solutions, these are truly curative. So I'm energized, because this technology may one day help me and my friends and ultimately revolutionize healthcare.
GL: Many of the clients I've worked with are developing products targeting different types of cancer, whether it's treatment or potential cures. There are also gene therapies for rare diseases that affect infants and young children. It's all about improving the quality of life for patients and their families, as well as potentially extending their lifetime. As a mom, and someone who has witnessed the pain and experienced the loss of loved ones to cancer, I am eager to support the growth and success of this industry.
As these products go from research lab to clinical phases and commercialization, they enter my realm of expertise and professional career, where I can participate in designing a facility that could ensure higher purity of product and decrease the risk to the patient through engineering solutions. As an architect, I consider it a truly unique opportunity and an honor to play a role in this chapter of medical breakthrough.
AB: I truly feel with these types of projects that we are at the cusp of transformational medicine that is going to be changing healthcare for the next century. What we're able to do now is manipulate the body's mechanisms via gene or cell therapy to correct defective genes or activate the body's immune system to identify and kill cancers.
From a process perspective, if we go back a hundred years to the birth of the pharmaceutical industry, we used chemical synthesis: A+B = C, and we used that pharmaceutical for headaches, pain relief, etc. We moved to the next level with antibiotics and vaccines. Then came recombinant proteins, whereby we are replacing a protein in the body or adding more to the body to correct a certain condition. Now we're to the point where we're able correct defective genes, or enable the body's internal mechanisms to fight cancer and other diseases. To me, that's tremendously exciting.
Read the full article here. 
About the authors:
Niranjan Kulkarni, PhD
Niranjan is the senior director of CRB's consulting group. He holds a doctorate and master's degree in industrial and systems engineering from Binghamton University. He is also a certified Lean Six Sigma Master Black Belt. Niranjan has over 15 years of experience in business process and data modeling, operations and process simulations, process improvements, layout optimizations and supply chain management. He has worked with the pharmaceutical, biotech, food, chemical, semiconductor, electronics assembly and packaging, manufacturing and financial industries.
Grace Linton RA, AIA, LEED AP BD+C
Grace has over 12 years of architectural experience in a variety of project types including over eight years in process architecture with CRB. Her experience encompasses domestic and international CGMP regulatory, process design and development, and facility design for biotech, pharma, and medical device industries. Grace's combined knowledge of architecture, process, and sustainable design provides a strong basis for integrated facility design. Her ability to conceptualize ideas in BIM environment serves as an effective method of communication.
Allan Bream
Allan has more than 35 years of engineering and manufacturing experience including 30 years in the biotechnology industry. His expertise includes large-scale bacterial fermentation, mammalian cell culture, vaccines, downstream processing, protein purification and immobilization and CGMP facility design, operations and assessment.