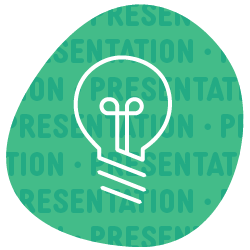 Thompson, Kulkarni and Strobel speak at BioKansas Innovation Festival
Jul 31, 2023
The BioKansas Innovation Festival brings together some of the brightest minds and innovative leaders in the field of life sciences. This festival serves as a platform for fostering collaboration, exchanging knowledge and showcasing cutting-edge advancements in biotechnology, pharmaceuticals, and related industries.
Attendees are immersed in a dynamic atmosphere where groundbreaking research, revolutionary technologies, and groundbreaking startups are on full display. The festival features keynote speeches from renowned experts, interactive workshops, panel discussions, and networking opportunities that enable participants to forge valuable connections and explore potential partnerships.
Three members of the CRB team will present at the 2023 event:
Adopting Industry 4.0 to Scale ATMP Manufacturing 
Ryan Thompson, Senior Specialist, Industry 4.0
Thursday, August 3, 2:15 PM in Empire C
Design with Excellence, Build the Extraordinary. Join the Experience at CRB! 
Kelsey Strobel, Lead Recruitment
Friday, August 4, 11:40 AM in Empire B
Your most valuable design tool: Simulations 
Niranjan Kulkarni, Ph.D., Sr. Director, Consulting Services
Friday, August 4, 1:30 PM in Empire B
The BioKansas Innovation Festival plays a pivotal role in driving progress in Kansas, shaping the future of life sciences, and ultimately, improving the lives of people worldwide. Learn more about how to be a part of the progress here.