Converting an existing building into a research and CGMP manufacturing site
Biopharmaceutical company, MacroGenics, is working hard in the fight against cancer. The company is developing and commercializing next-generation antibody-based technology with a wide range of therapeutic domains in its product candidate pipeline.
MacroGenics partnered with CRB as they began the search for a new facility to call home to their administrative offices, research labs, and large-scale CGMP manufacturing. The vision for this multi-functional facility encompassed three main criteria: an innovative and friendly space that would help attract top talent in a highly competitive market; a building capable of hosting dual construction timelines, allowing the administrative area to be fully functional while the manufacturing space was still under construction; and the facility had to be adaptable to the demands of a leading-edge biologics production center.
As a ONEsolution partner, CRB, initiated a series of test fit studies early in the process to determine the suitability and potential capacity of candidate buildings. This study discovered that a non-manufacturing building could be adapted for MacroGenics's needs. The site search was widened to include a diverse range of facilities and ultimately allowed the selection team to deliver on all three driving criteria with an existing, mixed-use building along the I-270 biotech corridor in Rockville, Maryland.
Project Details
Client
MacroGenics
Location
Rockville, Maryland
Square Footage
122,000
Challenge: converting a non-manufacturing building 
Naturally, renovating a building that wouldn't traditionally host a biomanufacturing lab presented some design challenges. The largest problem to solve was the limited space available for the clean rooms. How could we fit a commercial manufacturing suite with five 2,000L bioreactors into just 13,500 square feet? Production equipment of this magnitude would typically be housed in a space several times larger.
Solution: ingenuity and efficiency
The solution was clear; we had to design the manufacturing facility to operate with extreme efficiency. Every inch and process step required advanced scrutiny if we were going to make this fit.
Multiple tactics were deployed early in the design process to ensure a wide breadth of optimization opportunities could be explored and vetted in order to maximize the limited clean room space. Tapping into all possible resources, the team sought early input from the FDA. The experts at the FDA provided valuable perspective on cGMP trends, integration, and industry best practices that could be considered. Our design team also studied MacroGenics's internal process node by node in search of potential areas for improvement. Along the way, we collaborated closely with their quality team and developed stringent risk assessment practices to ensure all stakeholders were satisfied with proposed modifications.
Ultimately, several new design concepts were adopted. While some of these concepts were already used throughout the industry, they were a new, bold step for the MacroGenics team. These manufacturing process and design concepts included:
Equipment selected for multi-product flexibility within a single product train. To accommodate different product scales and sizes, the facility also adopted 500L and 2,000L production bioreactors.
Bi-directional airlocks were utilized to improve efficiencies in traffic flow.
Closed processing was used to contain all product material within the equipment.
A central buffer and media prep area was designed to reduce excess transportation time and workflow disruptions.
Glass walls were installed around the production area to reduce traffic in the manufacturing core. The glass walls also allowed the engineering team and other process architects to observe activities in real-time without a lengthy gowning process.
Through thorough evaluations, ingenuity, and communication, the limited clean room space was successfully reimagined. As a result, CGMP manufacturing processes were efficiently integrated, and flexible adaptations made possible. What was initially considered a small clean room area, was successfully transformed into a state-of-the-art, large-scale CGMP manufacturing suite, and the new facility became fully operational within just three years.
A design for form and function
The creative solutions deployed to maximize manufacturing efficiency provided irreplaceable value in other areas of the business as well. Thanks to the clean room's new glass walls, the production of life-changing medicine can be viewed directly from the building's lobby. This engaging, but practical, design element allows everyone to feel more connected to the company's work, enriching employee morale and inspiring touring schoolchildren.
At MacroGenics, manufacturing is on display, showcasing a company deeply invested in meeting patients' needs, a workforce committed to that company's mission, a building designed to shed light—literally and figuratively—on the work done within its walls. It's about pride, and about connecting the building's everyday activities to a larger purpose for all those who walk in the front door.
Today, the new 122,000 square foot facility houses most of MacroGenics workforce from administrators through clinical researchers. The challenges of adapting a non-manufacturing building fueled innovation for our design-build team; the result was a repurposed, state-of-the-art facility with the flexibility to pivot quickly and smoothly between products, and a building that puts the art of manufacturing proudly on display.
Starting the conversation with CRB early is a great way to ensure a cohesive, successful project. Interested in learning more about our holistic ONEsolution approach? Let's talk.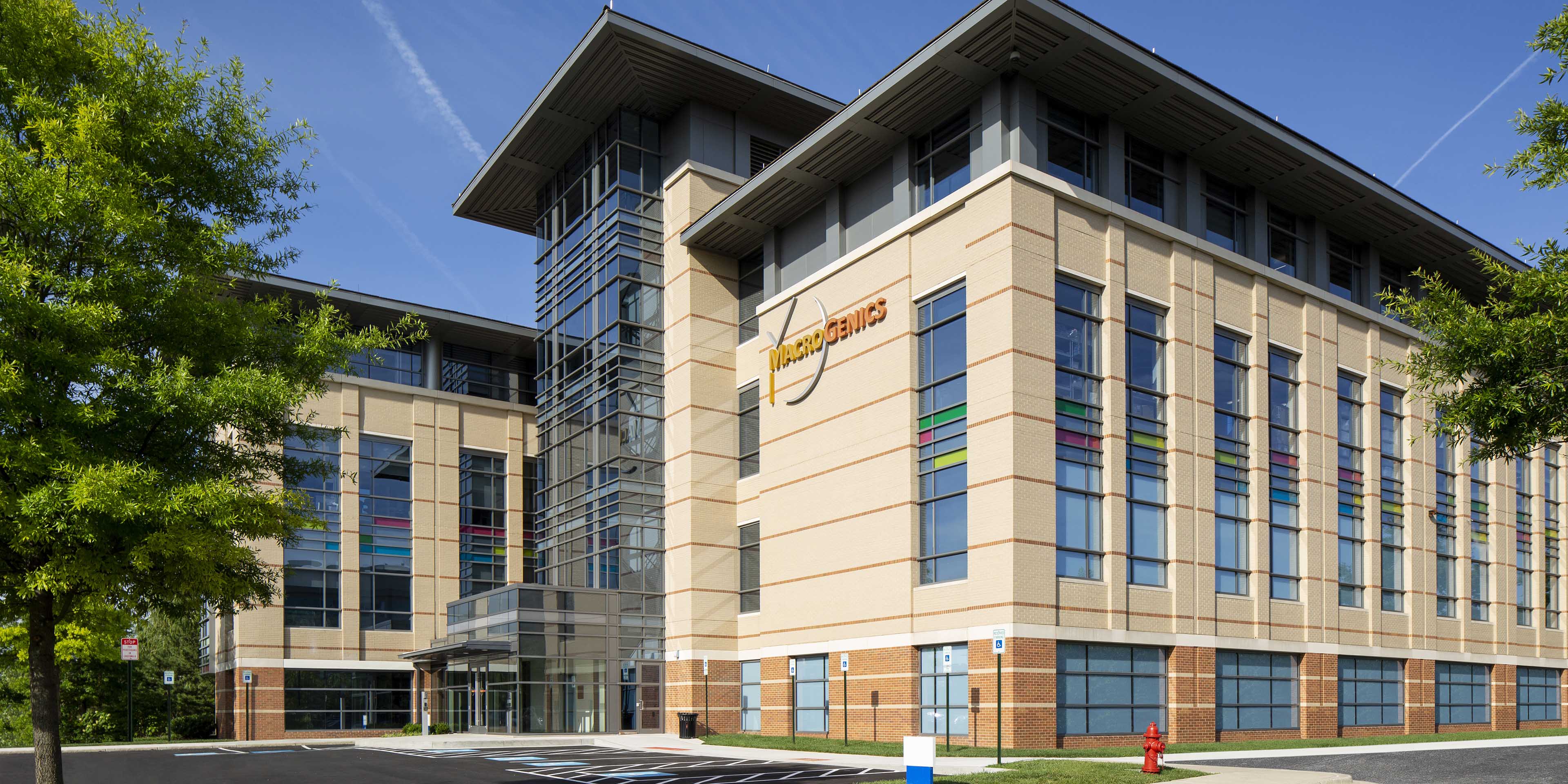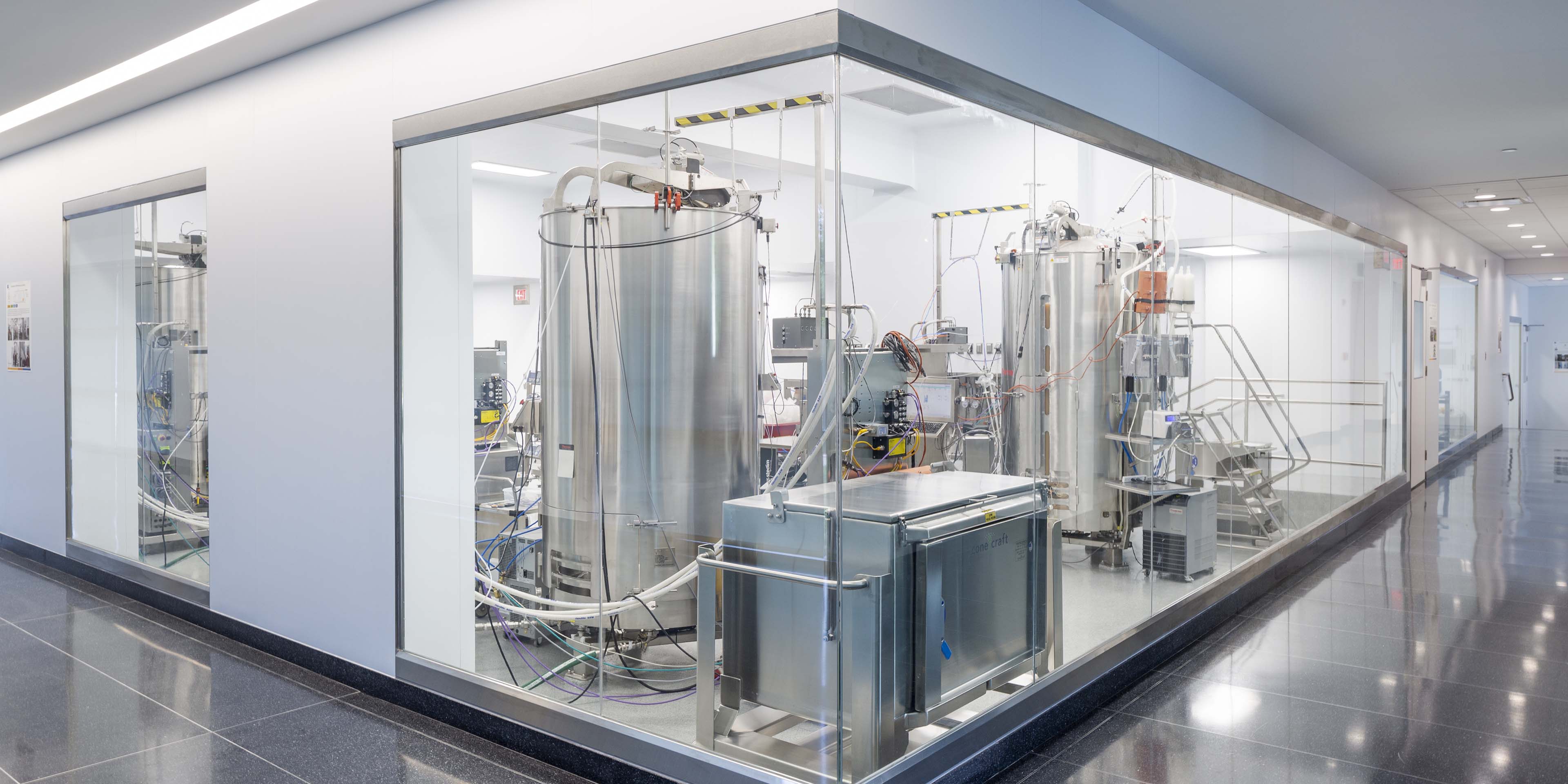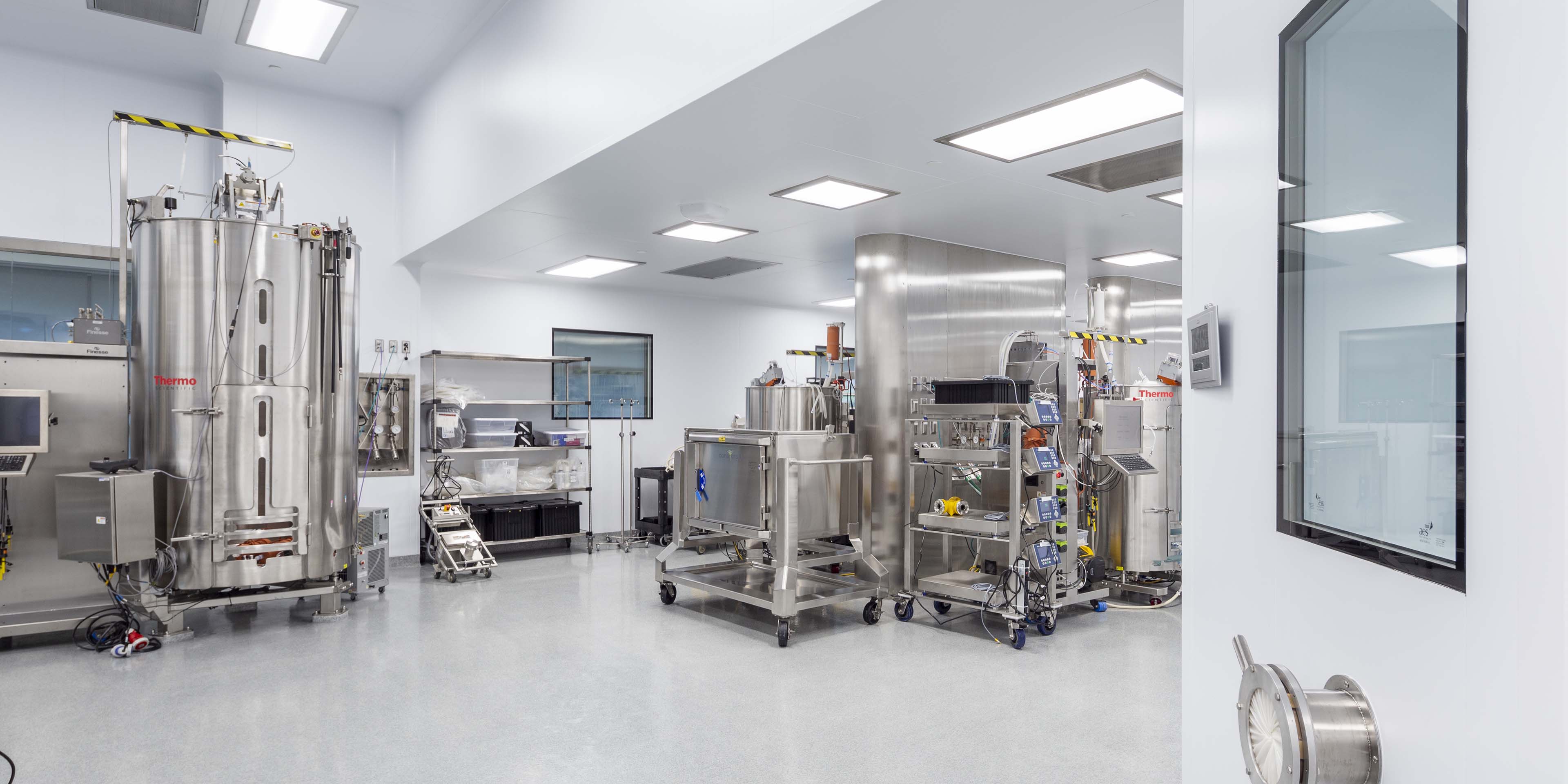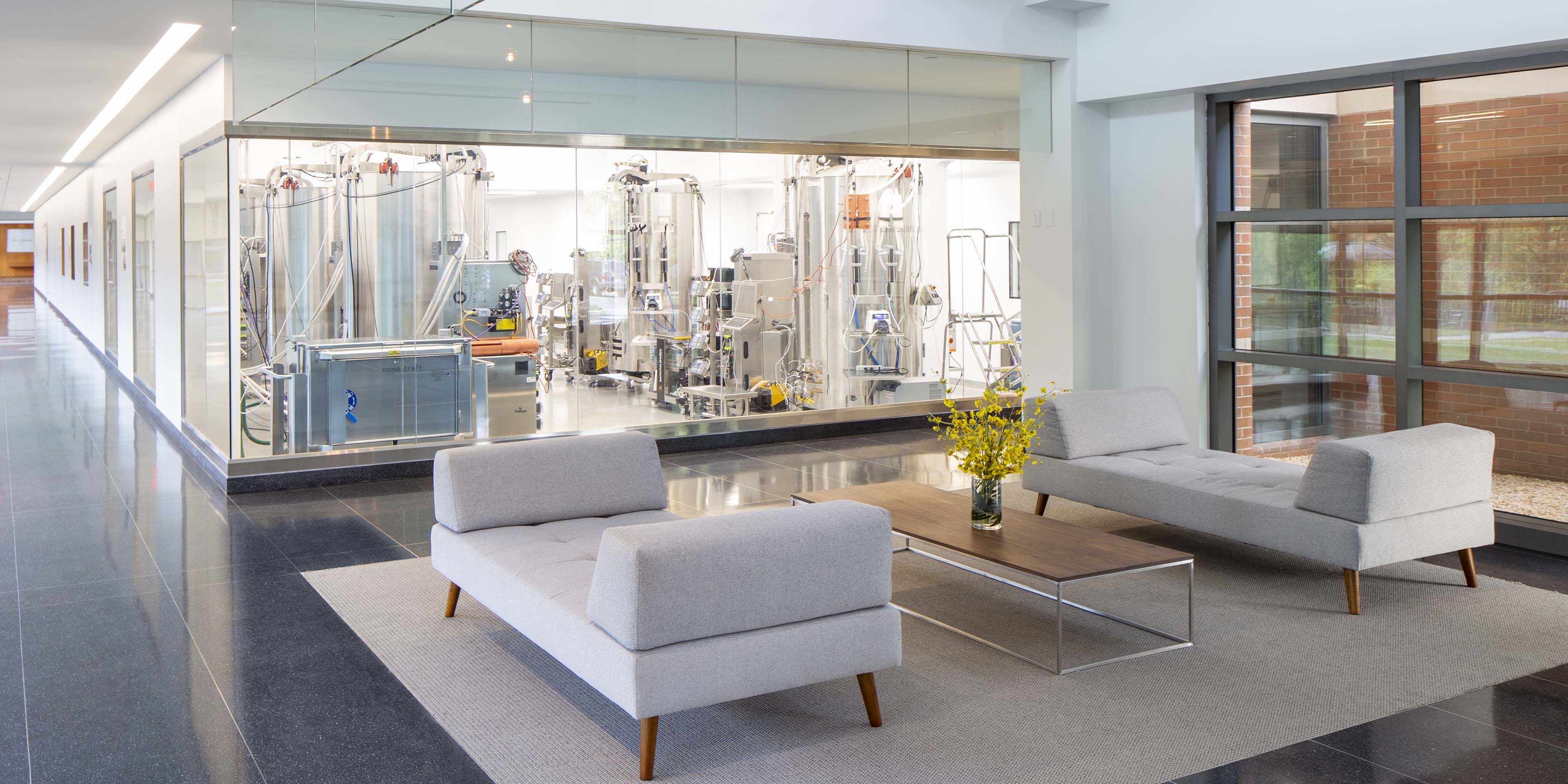 Return to top