Gene therapy facility to bring novel products to market for treatment of rare diseases
Ultragenyx, a biopharmaceutical company involved in the development of novel products for the treatment of rare and ultra-rare diseases, partnered with CRB to design its first cGMP gene therapy manufacturing facility in Bedford, Massachusetts.
The new 110,000-square-foot facility enables in-house manufacturing of Ultragenyx's pipeline of clinical and commercial stage adeno-associated virus (AAV)-based gene therapies.
A facility with flexible manufacturing capabilities
The facility's design focused on supporting Ultragenyx's goals to develop, register, launch, and supply its portfolio of gene therapy viral vector products. The facility is capable of manufacturing drug substance and drug product, and leverages the benefits of single-use technology—an adaptive platform capable of quickly responding to changes to process and demand forecasts for assets in the commercial pipeline.
The first floor of the facility is dedicated to two stand-alone bulk drug substance manufacturing suites, high-bay warehouse storage, and double-height lobby space. The second floor contains a single drug product suite; raw materials and electron microscopy laboratories; and a variety of "neighborhoods" to support multi-function collaboration, meeting, conferencing and office spaces. The two levels are separated by a walkable ceiling above the manufacturing equipment platform and an amenity cafe vertically connecting the facility.
A roughly 15,000-square-foot modular mechanical penthouse is centrally located on the roof and a utility yard is on the east side of the building. The modular penthouse fully embraced the integrated project delivery philosophy.  The roof penthouse consists of the facility's custom cGMP AHUs, boilers, humidification steam, and glycol recovery system. The self-supporting structural enclosure. also houses an array of VFDs, and supporting electrical equipment.
Celebrating revolutionary science through design
CRB's design team created an elegant building that facilitates efficiency and reflects the Ultragenyx culture. With these values in mind, the architectural and interior design objectives were natural light throughout, connection to the woodland context, celebrating the science that is driving the facility forward, and creating environments for people to decompress.
The Ultragenyx gene therapy manufacturing facility is not just a building: it is a vehicle that will drive Ultragenyx to achieve the goal of bringing to market novel products for the potential treatment of rare and ultra-rare diseases and ensure the success of its business drivers.
Project Details
Client
Ultragenyx Pharmaceutical
Location
Bedford, Massachusetts
Square Footage
110,000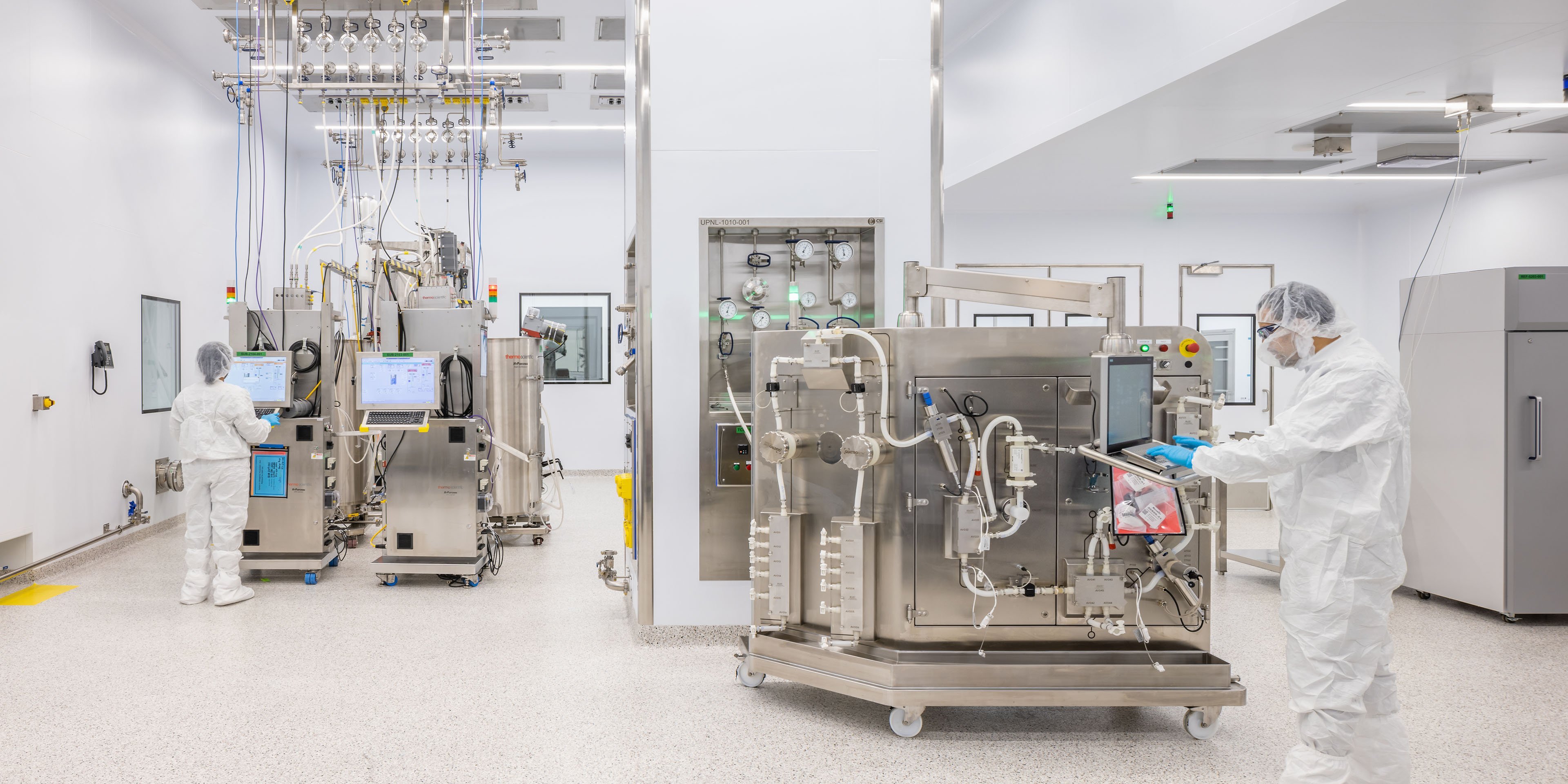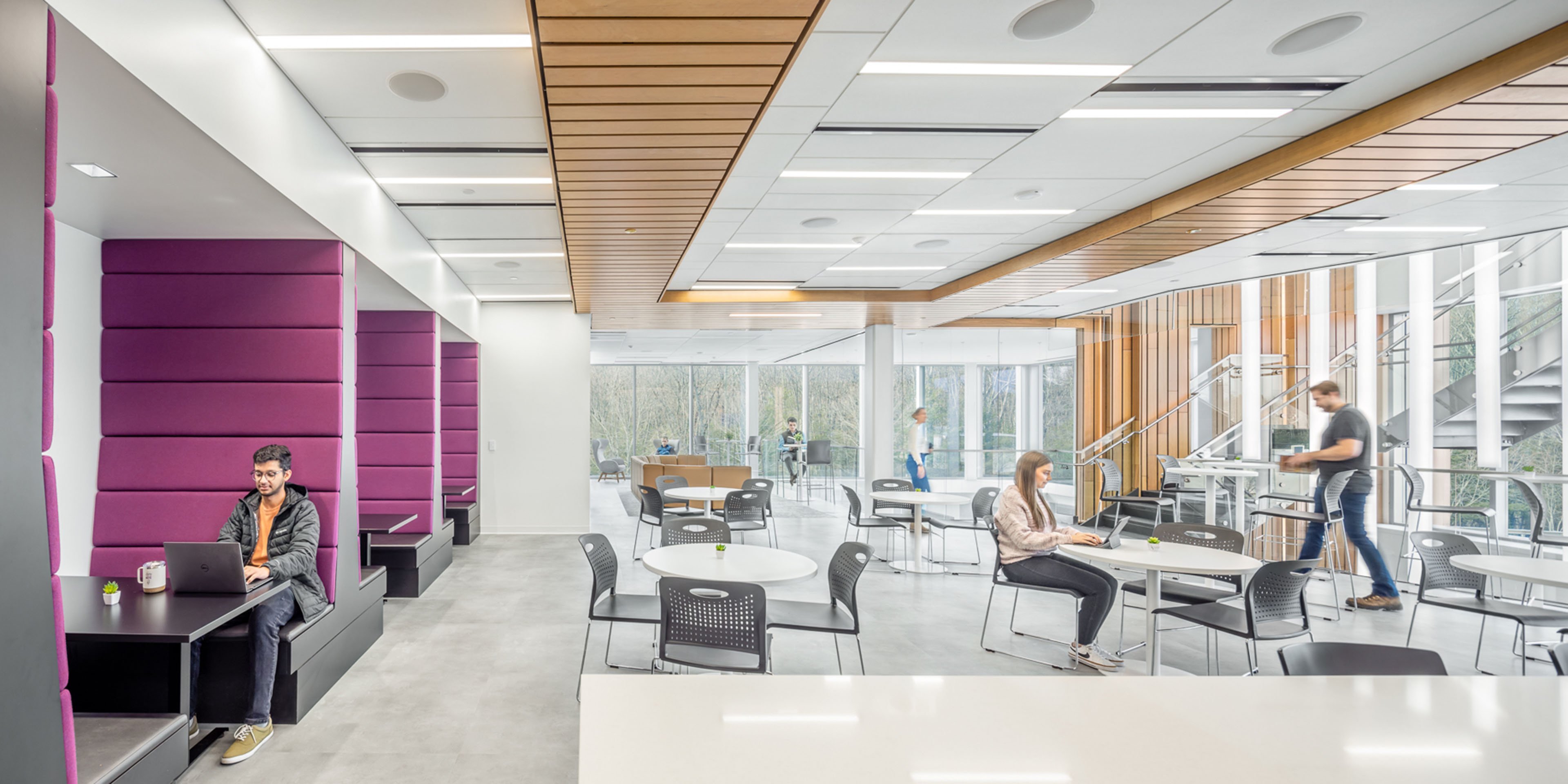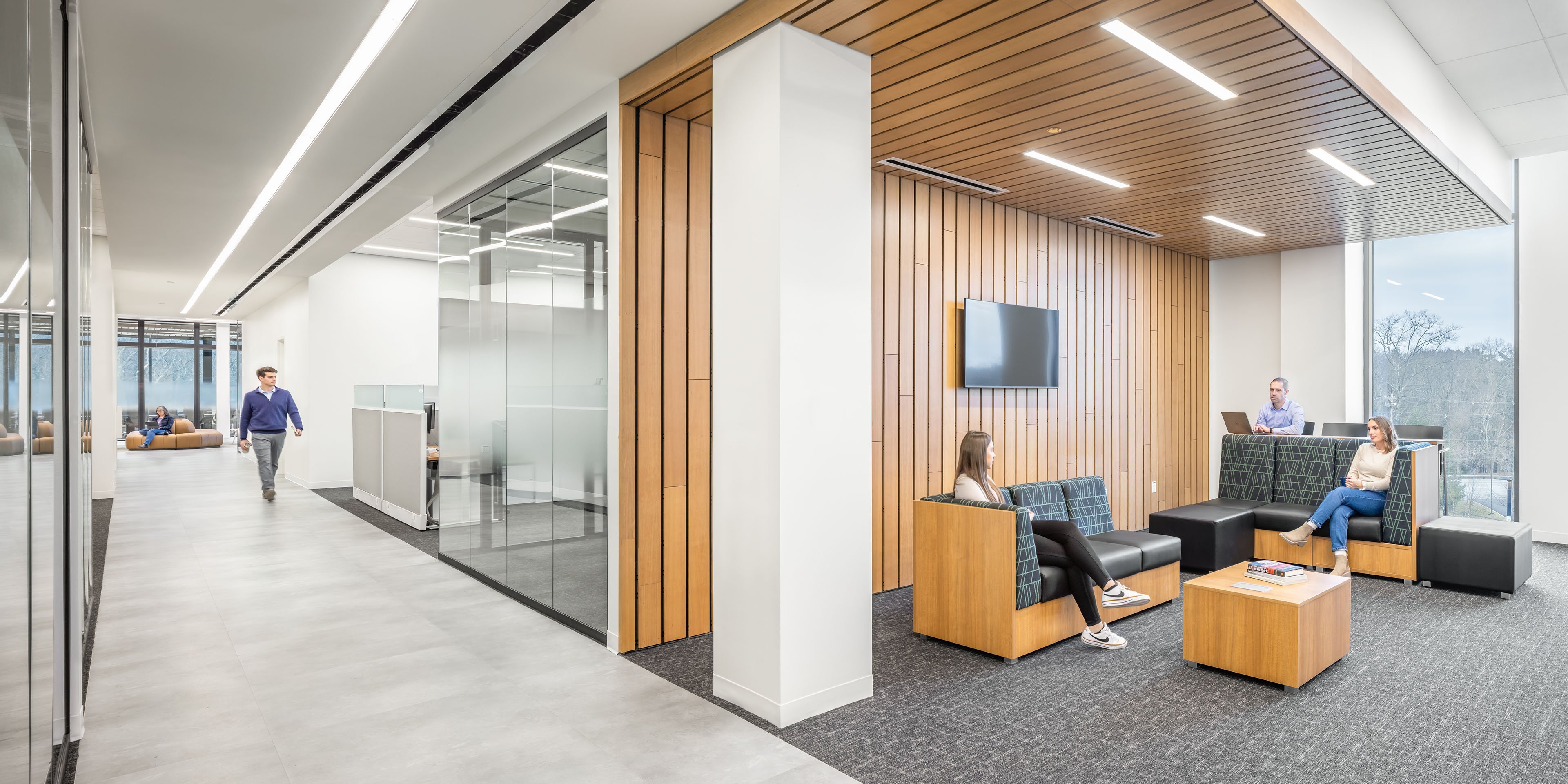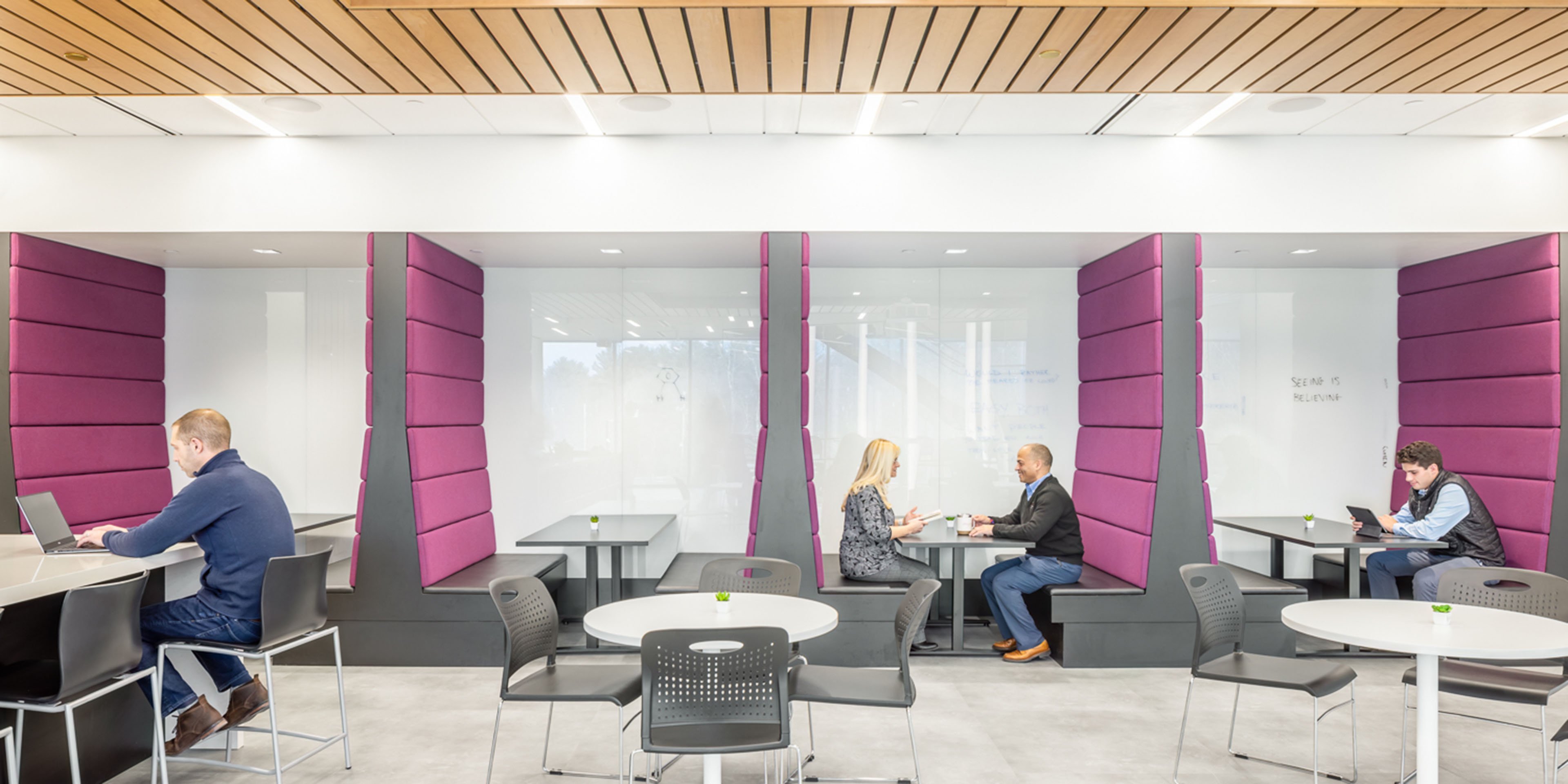 Return to top