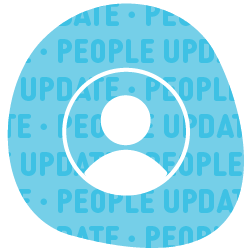 Dieterich hired as new Senior Director of Sustainability
May 9, 2023
CRB announced today it has hired Mike Dieterich as its new Senior Director of Sustainability. With over 17 years of experience in sustainable action, greenhouse gas reductions, and innovations within the built environment, Dieterich brings to CRB a proven track record on sustainability solutions to help clients meet their carbon footprint reduction goals.
Dieterich specializes in decarbonization, zero-waste and net-zero energy projects, and energy efficiency programs. He is a celebrated leader in the sustainability community, with nearly 75 keynote speeches on sustainability, including TEDx talks, and he was recognized in 2021 by Environment + Energy Leader for his contributions to new solutions, programs, and platforms in environment and energy management.
In his new role at CRB, Dieterich is responsible for developing and implementing strategic sustainability initiatives, driving innovation in environmental practices, and working collaboratively with cross-functional teams to achieve lasting sustainability goals for our clients and their projects. His deep understanding of site utility needs and biopharma operations will be invaluable in advancing the company's sustainability offering and influencing best practices companywide.
"Companies like CRB have an opportunity to drive sustainability across their own organizations, and apply those learnings and innovation outward for client projects that are profitable for everyone and benefit both people and the planet," Dieterich said. "CRB is making this very commitment, and I couldn't be more excited to join them."
Dieterich has led sustainability strategy, planning, and implementation efforts throughout his career. He managed energy and sustainability for Washington DC's public school modernization, managed a campus of 10 buildings with 1.28 million square feet, using available building analytics platforms and integrating building management systems (BMS) to drive energy efficiency. He significantly reduced waste at a research and development site, which the first TRUE Zero Waste certified BioTech campus. Additionally, he facilitated a first-of-its-kind power purchasers agreement (PPA) in his region, oversaw high-performance green building renovations, provided net-zero consulting, and has guided projects through ambitious building certifications, including LEED Platinum.
"CRB has a unique opportunity to holistically impact our clients' sustainability goals, starting with early design. Integrating a responsible strategy from the start helps our clients maximize their sustainability efforts, driving positive impact for them as well as their broader communities," said Ryan Schroeder, CRB President and Chief Executive Officer. "I'm thrilled to bring Mike aboard, and with his guidance, we'll continue to move the industry forward and be proud of the support and innovation we provide to our clients."
Dieterich received his Bachelor of Environmental Science from Plattsburgh University and is a LEED Accredited Professional. He serves as an adjunct professor at the University of Houston, sharing his knowledge and passion for sustainability with the next generation of environmental leaders.