Sustainable confectionery manufacturing facility design achieves LEED Gold
CRB completed all phases of architectural and engineering design for a greenfield confectionery manufacturing facility. While Mars Chocolate North America (MCNA) is a global organization, the new facility is the first MCNA site built in North America in 35 years.  Sustainability was a primary goal for this project. Working with MCNA, CRB designed a state-of-the-art facility to meet sustainability goals and achieve LEED® Gold certification. The plant was honored as 2015 Plant of the Year by Food Engineering magazine.
Awards
The facility was honored with Food Engineering's 'Plant of the Year' in 2015. The award recognizes the most innovative new food or beverage plant built in North America.
The Kansas Chapter of the American Concrete Institute named the facility as the recipient of the 2014 Low Rise Buildings Award. The competition recognizes and encourages excellence in concrete design and construction within the State of Kansas.
Design
Preliminary engineering concept design was completed in 5 months. Initially developed for multiple potential sites, the final design was reviewed and tailored to the selected site late in preliminary design. Key aspects of preliminary design included the development of facility layouts and organization against constant lean challenges, incorporation of MCNA's Global Best Practices, and a +/- 10% cost estimate for the submission of capital budget approval.
Conceptual study deliverables for architecture included: overall site plans, overall building plans, floor plans & layouts, 3D massing plans, and outlining of finishes schedule.
CRB completed the detailed design effort with responsibility for all architectural and engineering design, construction documentation and construction support.
The entire design was modeled using Revit Arch and MEP for detailed on board reviews and construction drawings generated from the design model.
Construction
Initial construction was fast-tracked with phased issue of work within 2 months of beginning detailed design. Major building elements were erected concurrent with design. CRB provided construction administration support.
Sustainability
To meet the stringent requirements to become LEED Gold certified, the site includes several sustainable systems and features, including: state-of-the-art heat recovery systems, rain water harvesting for sewage transfer in the office area and for landscape irrigation, low-flow water fixtures, energy-efficient lighting, reusing and recycling building materials, use of native grasses without irrigation, and use of local and regional materials.
The Topeka facility achieves "zero waste to landfill," an achievement that was identified as a 2015 MCNA global goal.
Project Details
Client
Mars Chocolate North America, Llc
Location
Topeka, Kansas
Square Footage
500,000
Cost
$270 million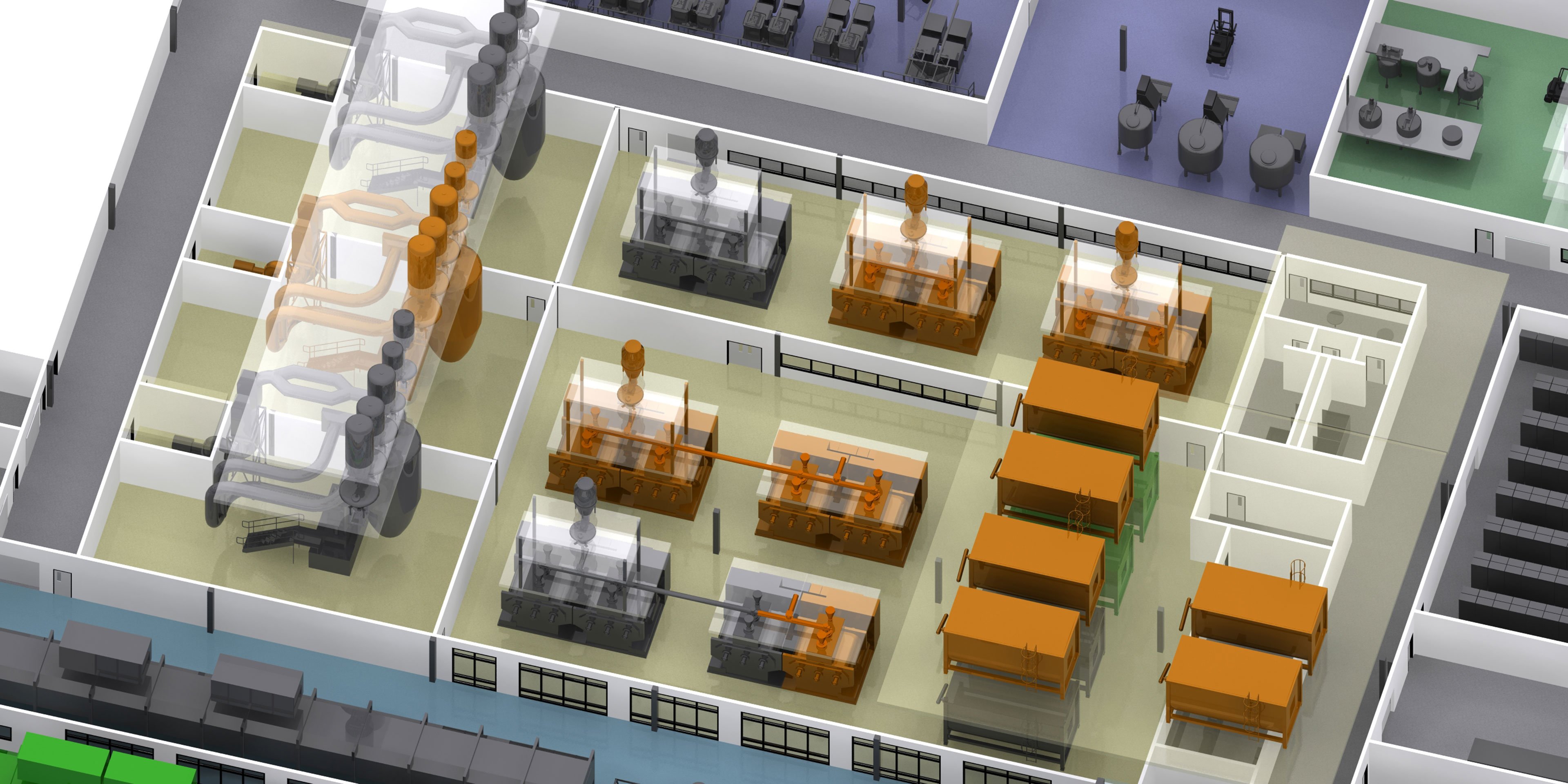 Return to top