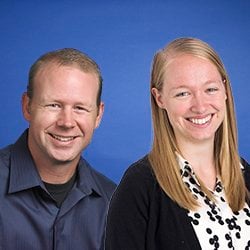 Wegner and DeHart featured in Pharma Manufacturing
May 17, 2022
CRB's Jeff Wegner and Maya DeHart dig into biopharma's shifting priorities of planet, profit and people in Pharma Manufacturing's article, "Pharma's sustainability trifecta."
Sustainability trends in biopharma
Sustainability continues to influence both companies and consumers, and biopharma is no exception. Citing CRB's 2021 Horizons: Life Sciences report, the majority of biopharma's large, start-up and CMO companies are formalizing sustainability metrics. The driving forces of the sustainability push include evolving regulatory needs, climate science, shareholder influence, and potential cost savings. Sustainability is no longer simply defined by environmental impact; sustainability has grown to encompass planet, profit and people.
The sustainability trifecta: planet, profit and people
Planet: Biopharma companies are looking to their carbon footprint for benchmarking and goal setting.
"According to our survey, 92% of companies feature electricity when they report sustainability metrics."
Another heavy hitter under carbon footprint goals is transportation.
Profit: While sometimes still viewed as a cost, not adopting sustainable initiatives can actually present a competitive disadvantage.
"Our survey found that 44% of respondents said their company includes its supply/value chain in its carbon footprint metrics."
People: "Employee health and wellness initiatives have become increasingly popular in recent years thanks to ESG practices." "Three-quarters of companies installed daylighting technology in the workplace, while more than half reported using open spaces to install walking or biking paths on-site."
The sustainability shift
The biopharma industry is seeing the influence of sustainability. "Reframing the mindset around ESG can allow companies to improve their bottom line along and view sustainability as an opportunity, not a cost."
Read the full article here: Pharma's sustainability trifecta