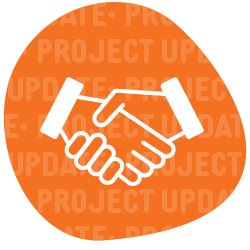 Agilent therapeutic nucleic acids facility gains from CRB process design, architecture support
Feb 17, 2023
Agilent Technologies, Inc., a global leader in the life sciences, diagnostics, and applied chemical markets, delivering insight and innovation that advance the quality of life, broke ground on their new manufacturing facility expansion in Frederick, Colorado, that will double the company's manufacturing capacity of nucleic acids therapeutics.
Agilent's two new manufacturing lines will help the company meet rapid growth within the nucleic acids market and strong demand for its active pharmaceutical ingredients (API). CRB is working under Fluor Corporation, which is leading architecture and engineering services, to deliver process design, process utilities, current good manufacturing practices (cGMP) architecture and long lead equipment procurement support for the facility's Train C and D therapeutic nucleic acids manufacturing lines.
Also known as oligonucleotides or oligos, therapeutic nucleic acids are short DNA and RNA molecules that serve as the active ingredients for drugs that target a growing number of diseases, including cancer, cardiovascular disease, and rare and infectious diseases.
"Agilent's facility will be a powerful tool in the effort to deliver these critical, life-saving therapies to patients," said Jake Adams, a senior project manager and RNA Therapies Market Sector Lead for CRB. "We are thrilled to help deliver Agilent's difference-making solution."