Bulk Biological Manufacturing Facility
CRB, with a local partner, was responsible for the site selection, engineering design, procurement and validation (VMP & DQ) of this state-of-the-art greenfield biological manufacturing facility located in Ireland. The plant will produce bulk biological products using three 1,000-liter perfusion bioreactors.The facility consists of four separate buildings, totaling 24,400 square meters, connected by a central spine/walkway. The four buildings include:
Production building
Central utilities plan
Warehouse
Administration and laboratory building
The project philosophy included designing and building sustainability into BioCork. Ultimately, the plant is 40% more energy efficient and has a 97% smaller carbon footprint than Centocor's other biotech facilities. Additionally, the facility design prevented the discharge of 22 tons of nutrients into Cork Harbor. Other sustainable design elements include:
A greywater recovery system to use captured rainwater in sanitary and ancillary process applications e.g. boiler makeup water and flushing toilets.
Highest efficiency (90%) reverse osmosis units to minimized water wasted
Sophisticated rainwater and runoff containment, monitoring and diversion system to protect the Cork Harbor
Energy-efficient variable frequency drives (VFD) on air handling units, chillers, pumps, and compressors
Lighting controlled by occupancy sensors throughout the site
Eighty-percent recirculation of air within clean room air-handling units
Gas-fired boilers designed for bio-diesel as an alternative fuel source
Southerly alignment of the administration and laboratory areas to facilitate passive solar heating
Applied energy management software to monitor, trend and manage energy use for improved energy efficiency, cost control and reduced carbon footprint
Innovative radiant cooling system and AHU heat wheels used for office areas
This project received an ISPE Facility of the Year Award for Sustainability.
Project Details
Client
Centocor, Inc.
Location
Cork, Ireland
Square Footage
263,000
Cost
$325 million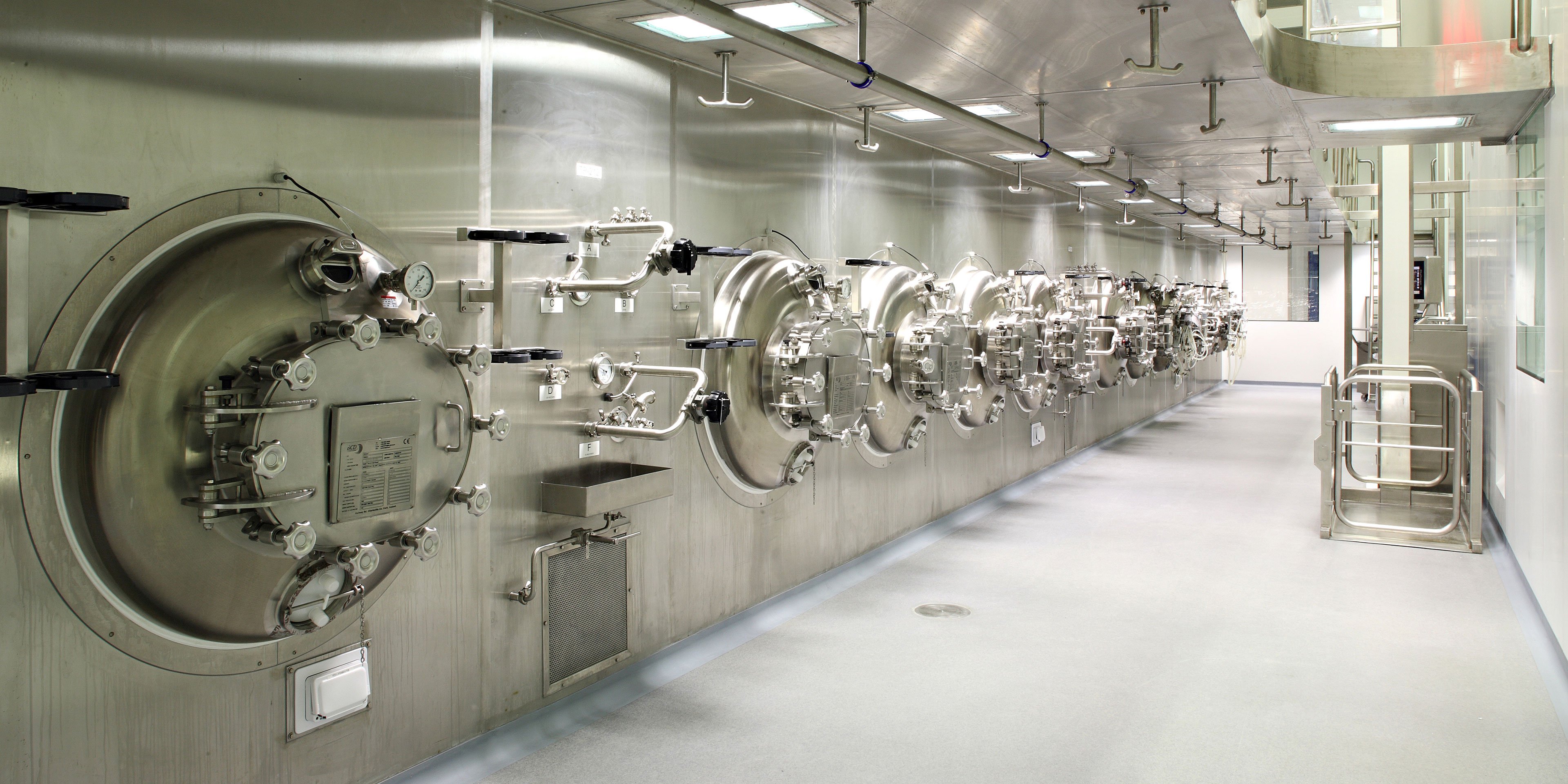 Return to top