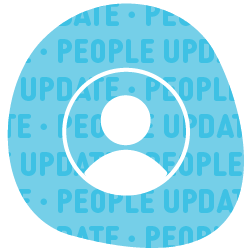 Thompson joins CRB as Industry 4.0 lead
Mar 21, 2023
CRB welcomes Ryan Thompson as its new Industry 4.0 lead. With nearly two decades of driving digital transformation within CRB's core markets, Thompson will report to Niranjan Kulkarni, CRB's Senior Director of Consulting Services, and further deepen CRB's ability to guide clients to safer, leaner and more efficient operations.
Thompson brings to CRB deep experience with the challenges faced by manufacturers and the solutions that Industry 4.0 tools and technology can deliver. The 4.0 movement enables digital transformation for companies, allowing them to gain new efficiencies, increase productivity and raise asset performance. Industry 4.0 technologies reduce costs, increase capacity, improve time-to-market, and drive more accurate and quicker decision-making for manufacturers.
"Industry 4.0 is about manufacturers taking advantage of advances in connectivity and computing power," Thompson said. "CRB's understanding of life sciences and food and beverage manufacturers' businesses from the factory floor to the boardroom uniquely positions us to provide solutions our clients can count on to achieve their goals."
Industry 4.0 use cases include automatic and contextualized data flow, artificial intelligence and machine learning, asset and scheduling optimization, preventative maintenance, digital twins, and predictive quality. Most importantly, these solutions allow for interconnectivity across a facility or enterprise to eventually achieve a smart factory, allowing teams to collaborate with real-time information and act on insights provided by enabling technologies. In the long term, factories will use these tools to self-optimize allowing for truly "lights out" manufacturing.
"Ryan brings a wealth of experience and expertise to our team, having worked with numerous industry-leading organizations to implement cutting-edge technology solutions," Kulkarni said. "We couldn't be more excited about the new capabilities he brings to CRB."
Thompson's career began in 2004 in the automotive industry with Magna where he worked as a project engineer. He spent the bulk of his career with Grantek Systems Integration, serving in controls engineering, project manager, and business development roles before progressing to an Industry 4.0 role with Skellig.