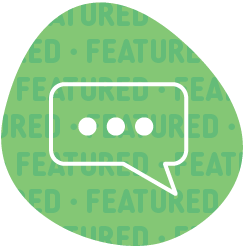 Moses featured in Food Engineering on alternative protein pet food
Nov 7, 2022
Tony Moses, Ph.D., Fellow, Food Product Innovation, spoke with Food Engineering on the costs pet food manufacturers are weighing when it comes to switching to alternative-protein-based food.
With consumer behavior shifting to a more plant-based diet, several animal-based protein manufacturers have been eyeing opportunities to expand their product offerings. This includes the pet food industry.
"Consumers have seen the resource requirements of producing animal-based protein, so there's this shift in consciousness for consumers to use less resource-intensive sources. The other element is health. People are moving toward more of a plant-based diet for health reasons."
As more and more people see their pets as family members, humanizing them, there is growing demand to see their own values and health choices reflected in their pet's food. In CRB's Horizons: Pet Food report, many survey respondents cited "'pets-as-family considerations," as a greater driver of product innovation than reducing the selling price or the sourcing of ethical ingredients.
Moses dives into what manufacturers must think about when considering a change to or addition of alternative protein products and why the investment may be worth it. Read the full article here.