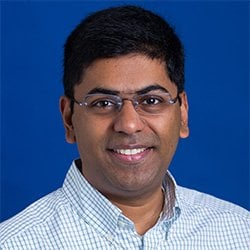 Kulkarni featured in Food Technology Magazine
Jun 7, 2022
The strategic advantages of computer networks and predictive modeling continue to expand for food manufacturers. CRB's Niranjan Kulkarni, PhD., Sr. Director of Consulting Services, provides expert insight into the benefits quality data can make in Food Technology Magazine's "Machine Learning Powers Better Predictive Modeling."
Computer networks and predictive modeling allow food manufacturers to make smart decisions from quality assurance to enterprise planning. To make this happen, data is collected from several functions within food manufacturing and supply chains, including equipment, sensors, and customers. As classical predictive approaches have some flaws, the focus is growing on "training" the data through the implementation of sensors.
Artificial intelligence and the food industry
Artificial intelligence (AI) methods are being explored to estimate process and product parameters for drying, extraction, packaging and food waste. Research groups around the globe are looking to machine learning (ML) options for food processing. Industry applications of AI are on the rise in areas of vision-based food sorting, quality control, food safety, supply chain management, and more.
"The ongoing pandemic pushed us to design and conduct assessments for decision-making heuristics related to data collection, AI adoption, and digitalization"
"Addressing the variability in product formulations, process conditions, and equipment causing failure enables planning and correcting workflows and product flows with significant cost and resource savings while maintaining performance indicators"
- Niranjan Kulkarni