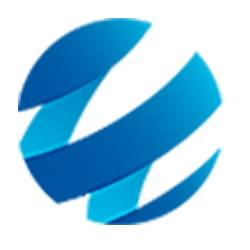 Connect with CRB at ISPE's Biotechnology Conference
May 27, 2022
2022 ISPE Biotechnology Conference
28 – 30 June 2022 | Boston, MA and Virtual
CRB thought leaders will dive into exciting interactive sessions on digitalization and mRNA as ISPE's Biotechnology Conference aims to "Level Up Agility in the New Normal."
June 28 | 11:15 Eastern Time
Applications of mRNA Technologies
CRB's David Estapé
The outbreak of COVID-19 brought mRNA to the focus of everyone's attention. New starts-up, as well as established pharmaceutical companies, are now turning to mRNA. What are the exciting applications for mRNA technology beyond the COVID-19 vaccine? This session aims to explore the potential of mRNA applications from vaccines to personalized medicines and beyond as a catalysator for such transformation.
June 29 | 8:45 Eastern Time
Enabling Digital Transformation(s) in Biotech
With rapid advancements in data infrastructure and tools, the Biomanufacturing Industry is implementing new technologies and ways of working to accelerate the delivery of complex biotherapeutics to patients. These digital data transformations require connectivity between highly skilled SMEs in facilities design, equipment selection and validation, technology transfer, manufacturing operations, Quality Assurance, and Regulatory Authorities. This session invites case studies demonstrating the details and value of such digital transformations, including program acceleration, advanced data modeling, rapid technology transfer, enhanced operational readiness, and data-enhanced regulatory submissions.
June 29 | 13:45 Eastern Time
Convergence of Digital Transformation and Process Intensification: Panel Discussion and Q&A
This panel discussion will host a live question and answers session on the digitalization of biotech.
Register here to join the Biotechnology Conference and conversation.