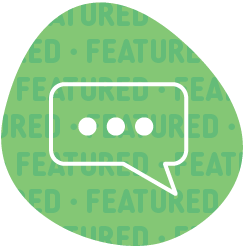 Decker discusses vendor selection strategies with Lab Manager
Oct 5, 2022
CRB's Matthew Decker, AIA shares three key strategies for selecting good partners for your lab build or renovation project.
Laboratories are specialized facilities with unique considerations that require a team of experts to get the job done right, on time, and within budget. A trusted partner, the right expertise, and relationship management are essential elements of a successful lab build or renovation project – and they don't come together by accident. According to Decker, the following are three strategies that help build teams that work.
1. Engage a strategic partner to help with the chartering process
The chartering process establishes the project's objectives, methods, stakeholders, and budget. The early engagement of a strategic partner allows different work sequences to occur in parallel, rather than one after the other. With sightlines into the design phase, they can initiate preconstruction and pre-procurement services as well as get the ball rolling on equipment demos.
2. Determine whose expertise is needed to make the project successful
A good strategic partner knows what they don't know, and an even better one will know and trust someone in their network to fill in the knowledge gaps. The vetting process should be robust, occur on multiple channels, and be assessed across project touch points and stages.
Look for vendors that have referrals and post occupancy surveys organized, well-packaged, and readily available. This can tell you a lot about how diligent a vendor is in learning and applying knowledge for continued improvement.
3. Retain good teams and maintain relationships
Forming a team of excellent vendors isn't easy; it takes time and resources to do successfully. Make sure these efforts are well-utilized by promoting good working relationships and retention of contacts that you work well with. The best part about working with a great partner is when the process improves over time through challenging each other.
"These considerations should assist in producing workflows and relationships of trust so that when unforeseen challenges inevitably arise, you're confident you have a team equipped and motivated to pull together."