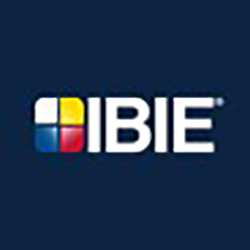 Connect with CRB at IBIE
Sep 8, 2022
The International Baking Industry Exposition (IBIE)
Sept. 17-21 | Las Vegas 
CRB experts will take the stage this year at IBIE for multiple educational, engaging sessions.
IBIE brings the baking industry together with a vast exhibit hall of vendors, interactive experiences and over 100 educational sessions. The five-day program provides insight with baking's latest tools, trends and opportunities.
Baking in sustainability practices: A guide to a sustainable manufacturing facility
Renee Benson, Sr. Packaging Engineer & Adam Walker, Senior Manager of Sustainability
Session 1: Sept. 17 | 9:45 a.m.
Session 2: Sept. 18 | 8:30 a.m.
Whether you prefer a CapEx or OpEx approach, sustainable manufacturing opportunities are available to you. These can be found anywhere from equipment and material selection to regular maintenance, scheduling, and operational practices. New and existing facilities can mitigate waste, reduce their carbon footprint, and be a part of the sustainability conversation. This session will examine a baking facility from the design phase to daily operations to highlight actionable items for a greener manufacturing process.
Participants will be able to identify tangible actions to incorporate sustainable practices within their manufacturing process.
Avoiding cross-contamination in your baking facility: 6 critical components
Tony Moses, Ph.D., Director, Product Innovation
Sept. 20 | 9:45 a.m.
A bakery looking to build a new facility or to build new process lines in an existing plant to produce allergen-free products needs to consider robust design and construction strategies to prevent allergen contamination or cross-contamination from other existing products. This will protect customers as well as the company's reputation and bottom line.
In order to control allergens in food manufacturing, bakeries need to consider many aspects of the process during the design phase of a new construction or retrofit:
Material flow
Segregation of raw materials and process lines or areas
Air handling
Personnel movement, hygiene, and training
Equipment selection
Equipment and facility sanitation
Participants will be able to identify critical factors impacting allergen control within their baking facilities. Whether evaluating current facilities or designing a greenfield bakery, participants will understand control principles and how they can be applied.
Exhibit Hall:
Visit the CRB team September 18-21 in booth #1050.  
Register and view the IBIE agenda here.