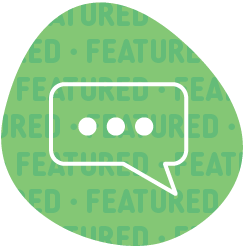 New Horizons: Life Sciences 2023 report available now
Sep 26, 2023
Across the vast global life sciences supply chain, data, digitalization, automation, and artificial intelligence are telling complex and compelling stories about how we move vital vaccines, therapies and cures to patients. Are we ready to listen?
The answer, found in CRB's newest survey-based Horizons: Life Sciences report, is an emphatic "yes" as the industry embraces data analytics, automation and AI technologies to streamline how groundbreaking products scale quickly and efficiently from R&D to commercial production. The report, released today as a free download, also explores shifts within mRNA technologies, cell and gene therapies and antibody drug conjugates as manufacturers place increased focus on increasing patient access to groundbreaking therapies.
Underpinning the industry's transformation, the report finds, is its progress along the digital plant maturity model, with companies of all sizes adopting an agility mindset. Digitalization investments, the survey data finds, are driving advances in drug discovery, quality control and regulatory compliance.
CRB's Horizons report is fueled by the survey responses of more than 500 industry leaders representing North American, European, and multinational companies. In his executive summary exploring the industry's renewed focus on patient access, CRB Vice President of Life Sciences Noel Maestre offers a pointed prescription: "The distance between an emerging therapy with regulatory approval and mainstream access for the patients who need it remains wide in many cases. For that to change," he writes, "funding systems designed to support ongoing treatment need to prepare for a future of one-time curative therapies. The science behind these new advanced modalities is way too promising and can only be held back for so long by financial hurdles until the floodgates finally break wide open."
The report also features a Q-A session with Max Moore, Vice President of Manufacturing and Operations at Ionis Pharmaceuticals, who describes how the company's patient-centered focus drives his teams and the firm's growth: "By inviting patients to the table (figuratively and literally), that's what we do: we generate stronger engagement from our employees, who see meaning in their work and feel loyal to our mission in a way that no benefits package or salary bracket could foster on its own."
Of the Horizons report's 506 respondents, 93 percent report their companies are implementing strategies to collect, analyze and act on data. More than three quarters of respondents said plans were in place to use AI tools within the next two years to help speed their products to market – a level of investment that brightly underlines the big bet C-suite leaders are placing on digital transformation. Many companies are using AI, for instance, to design molecules, which reduces safety risks and regulatory complexity.
"Adopting a mindset of manufacturing in the early stages can lead to significantly faster technology transfers and reduced time for regulatory filings," Niranjan Kulkarni, CRB's Senior Director of Consulting Services, and Ryan Thompson, Senior Specialist for Industry 4.0, write in the report. "Further, with the flexibility and scalability of cloud and software-as-a-service offerings it's often cheaper to take this approach versus developing complicated, paper-based data collection programs and incurring the associated technical debt."