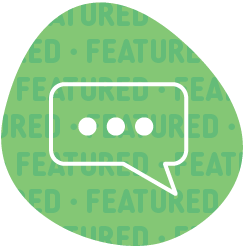 New Horizons: Alternative Proteins report available now
May 16, 2023
Recent headlines in the financial press may suggest shifts in consumer demand for alternative proteins. But our new Horizons report reveals a maturing, growth-focused market that's flexing to shifting customer preferences and anticipating significant expansion in the years ahead.
Available today as a free download, the report analyzes industry trends impacting the production of cell-based meat, plant-based meat and plant-based dairy. The report also explores the sustainability, regulatory and product-pricing challenges faced by companies as they race from research and development to profitable, commercial-scale production.
"The findings of this study of the dynamic alternative proteins sector provide both surprises and confirmation of the trends we are witnessing in the marketplace today," said Christopher Shanahan, Research Director and Head of Agriculture & Nutrition Research at Frost & Sullivan, a leading research and advisory firm. "This market space is maturing quickly, considering the changing business environment, and the key business drivers usually associated with maturing markets are becoming more important to these producers' strategic objectives. Achieving sustainable economies of scale, maintaining production and labor costs, and adopting price strategies aimed at quickly growing market share will determine which alternative protein producers will capture the market."
Built on the survey responses of 150 industry leaders, the Horizons report delivers essential insights including:
Cultivated meat is evolving and moving somewhat closer to price parity with conventional meats while increasing production volumes. Production costs are falling, and a wave of planned launches are coming, but questions linger about the readiness of commercial technology to meet pricing goals.
Fermentation-derived proteins are outpacing other alternative proteins on their way to commercialization, but questions persist about how the market is positioning to maintain that lead. CRB's survey reveals a sophisticated commercial model that relies on sustainability marketing claims, with hidden upsides as a provider of functional ingredients for other companies' products.
Plant-based meats are shaking off negative headlines, in part by shifting from "superhero" game-changers to achievable, commercial-ready positions. Meanwhile, mycelium-based fermentation has advanced significantly, with nearly half of producers targeting major volume growth through 2027.
Plant-based dairy companies continue to grow, with innovation shifting from ingredients to product formats and packaging. Four in ten plant-based dairy respondents plan significant capital projects in the next two years, and nearly half are investing in new process equipment, the survey shows.
In perhaps the report's most surprising findings, CRB's subject matter experts see an industry aiming for true sustainability, while being saddled with budgets that lack defined sustainability plans or investing in footprint reduction technologies that are unlikely to achieve sustainability goals.
CRB's alternative proteins reports have chronicled the challenges facing product trailblazers and their visions for solving food scarcity. Often, those visions are met with the sobering regulatory, supply chain and resource challenges that go along with disruption, CRB Chief Operating Officer Sam Kitchell writes in the new report's opening passages.
"Now in 2023, the products, ingredients and tactics of commercial-scale production may be evolving," Kitchell notes, "but a central question remains: How does your manufacturing strategy mesh with customers who demand a quality product at a price they're willing to pay?"