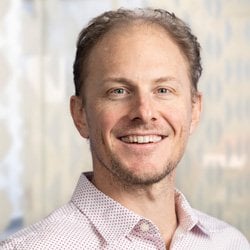 Love featured in Pharma Manufacturing
Aug 24, 2022
CRB's Jim Love dives into primary considerations as oligonucleotide production expands in the industry.
Based on findings from the 2021 Horizons: Life Sciences report, there is a big push for companies of various sizes to enter the oligo market.  According to Love, the following are the two items to consider that will impact CapEx business cases.
Molecule type and facility throughput
The two main types are antisense oligonucleotide (ASO) and siRNA with additional variations of both molecules. Molecule production goals of the facility should be discussed in the programming phases because this can affect throughput, flexibility, and many details throughout the process.
Planning for tomorrow
Manufacturers should continue to anticipate and plan for the future. There could be many opportunities to experience incremental throughput gains if done correctly.
Read Love's full article: Planning your oligonucleotide facility