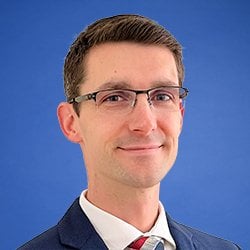 Kevin LaPlante on manufacturing facility design trends in CSE Magazine
Aug 18, 2022
In a recent CSE Magazine MEP Roundtable article, Kevin LaPlante shares his thoughts on the current trends in manufacturing building design, including speed to market and energy efficiency.
"Building decarbonization and electrification have become major trends in pharmaceutical manufacturing facility design. Engineers and designers are addressing these issues in part by incorporating fully electric heating, ventilation and air conditioning and plumbing systems to serve space heating and domestic hot water needs."
LaPlante also gives insight to supply chain constraints manufacturers are facing, and how CRB's unique approach to project delivery is meeting these challenges head-on with innovative solutions.
Read the full article to find out more about manufacturing and industrial building trends.