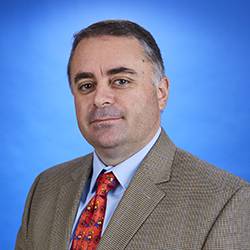 Coronel co-editor of "Handbook on Aseptic Processing and Packaging"
Mar 21, 2022
Pablo Coronel, Ph.D. is co-editor of the "Handbook of Aseptic Processing and Packaging," releasing September 2022. This third edition addresses significant shifts and innovations in the food industry, from aseptic filling of plant-based beverages and safe processing of particulates to leveraging savings on energy and carbon footprint. Coronel is joined by co-editors Jairus David and Josip Simunovic.
Each chapter of the handbook is written by professionals with industry experience in aseptic processing. Coronel is joined by CRB's Ben Rucker and Jason Tucker as chapter contributors in the handbook.
"The food industry has evolved significantly throughout my career. There are new innovations that are allowing processors to reduce their carbon footprint and extend shelf life, all while delivering safe, quality food products faster than ever. This handbook will be a guide to food manufacturers seeking to leverage the advantages of aseptic processing and packaging."
- Pablo Coronel, Ph.D.
Coronel is committed to supporting and guiding the industry through innovative and complex processing techniques. In addition to co-editing the handbook, Coronel is recognized by the Food and Drug Administration as a food safety process authority. A thermal process authority must have expert knowledge of thermal processing requirements for low-acid foods. Coronel is a member of the Institute of Food Technologists and Institute of Food Thermal Process Specialists and also serves as an adjunct faculty at North Carolina State University Department of Food, Bioprocessing and Nutrition Sciences.
Learn more about aseptic processing.