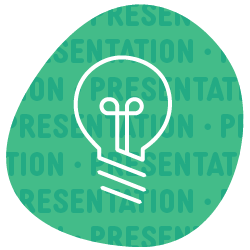 Bondoc and Albalak-Gore presenting at the Global Bioprocessing Summit
Oct 27, 2022
CRB's Jan Bondoc and Shany Albalak-Gore will be presenting at this year's Global Bioprocessing Summit & Exhibition in San Francisco, CA on approaches to integrating insightful design within an ATMP manufacturing facility.
The conference brings together leading bioprocessing scientists and engineers to share day-to-day challenges and practical solutions for the development, manufacturing and quality of antibodies, vaccines and gene therapies.
Emphasizing flows and functions – How intuitive design can enhance the functionality of an ATMP manufacturing facility
Thursday, November 3rd, 2022 at 2 PM PDT
Thoughtful planning combined with wayfinding strategies such as signages, visual design cues and color schemes can cohesively reinforce the flows and process in an ATMP manufacturing facility. Additionally, they can also contribute to the wellbeing, productivity and overall operator experience. Introducing these features into a GMP compliant space can present many benefits, but historically have not been integrated in the design process.
This presentation will touch on:
Reinforcing GMP compliance and improving operator experience
Optimization and efficiency using wayfinding strategies
Design examples: case study for an ATMP manufacturing facility
To learn more about the event and view the full lineup of speakers, click here.