500% capacity increase with innovation-driven, ultra-flexible pet treat manufacturing facility
In 2019, as the global market for premium pet food reached new heights, Tuffy's Treat Company recognized an opportunity to do things differently in pet treat manufacturing.
Rather than simply expand their Minnesota-based operation, CEO Charlie Nelson of KLN Family Brands set out to rethink pet treat manufacturing altogether. He and his team approached CRB with two mandates: they wanted to accommodate underserved small-scale innovators as efficiently as their high-volume commercial clients, and they wanted to do it in a plant that prioritized product quality and safety to a degree not typically seen in the industry.
To deliver on these goals, our team focused on three core principles:
Flexibility: To meet the needs of the innovative startup market while continuing to support larger clients and their own product portfolio, Tuffy's would need flexibility designed into every detail.
Safety: We drew from our experience in biopharma to deliver a plant that exceeds the expectations of even the most stringent pet treat clients, now and far into the future.
Scalability: The plant includes spare capacity that's specially engineered to accommodate products and technologies that are unknown today—but that may be necessary tomorrow.
Project Details
Client
Tuffy's Treat Company
Location
Delano, Minnesota
Square Footage
174,000
"What we asked of CRB wasn't easy. We wanted to become as flexible as someone making pet treats by hand, but as efficient as a large-scale, automated facility."
- Charlie Nelson, CEO, KLN Family Brands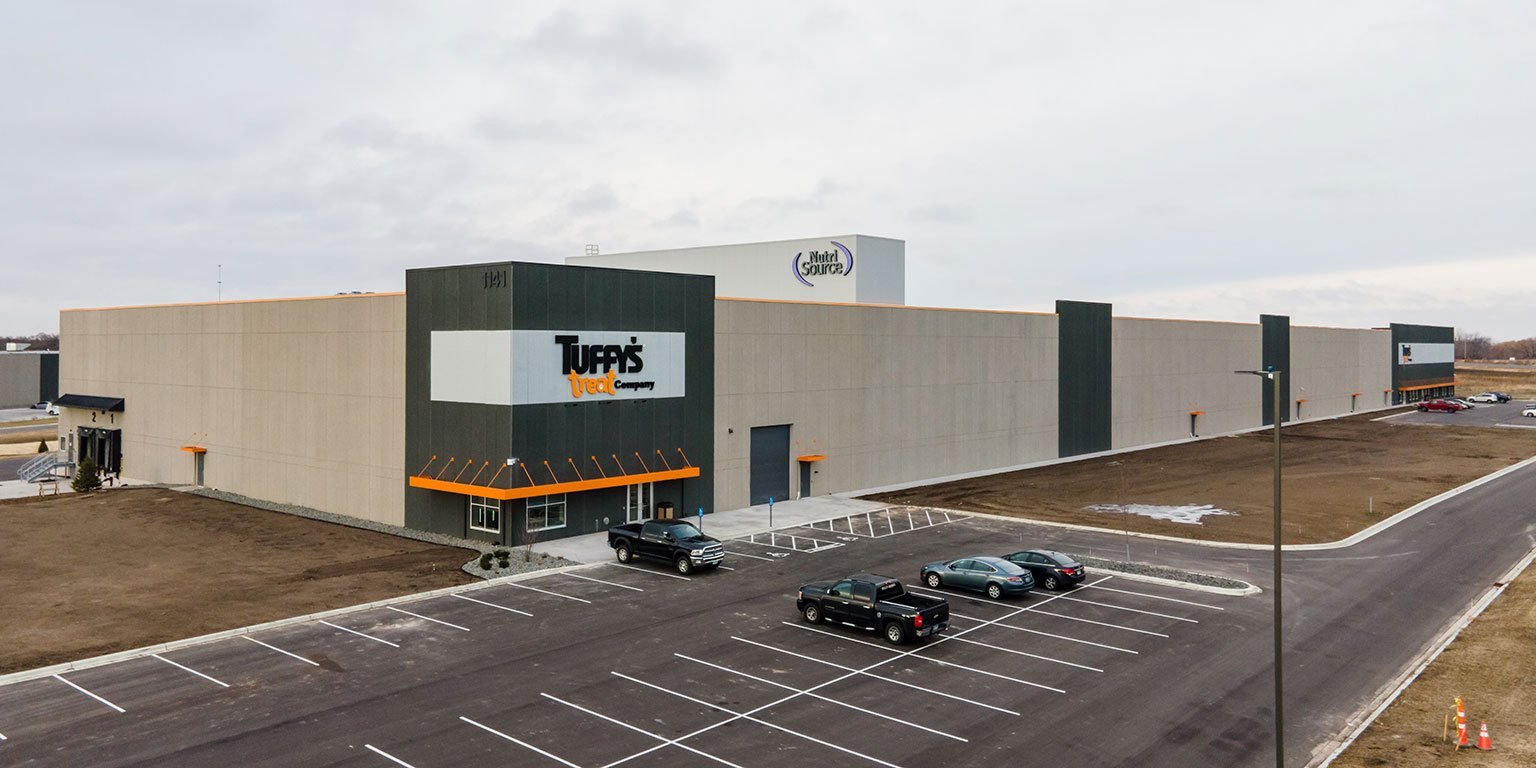 An ultra-flexible pet treat manufacturing design, from the inside out
Our goal was to optimize the facility for production efficiency at almost any volume. This would allow Tuffy's to welcome smaller-scale clients who are shut out by the minimum run requirements at other CMOs.
We approached this problem from multiple perspectives:
At the level of the facility:
The Tuffy's team initially considered renovating an existing building. After assessing several options, they opted to invest in a greenfield project. This meant that the project team could design the facility to fit an efficient and flexible manufacturing approach.
"We decided to build around our process, rather than build our process around an existing facility."
- Mark Sailer, Director of Engineering, KLN Family Brands
The CRB team took advantage of this blank canvas by designing flexibility into the built environment at every opportunity. For example, we used horizontal beams rather than load-bearing columns to support the roof, which freed up valuable space at the heart of the plant—space that the Tuffy's team can reconfigure as needed, without the time and expense of a future renovation.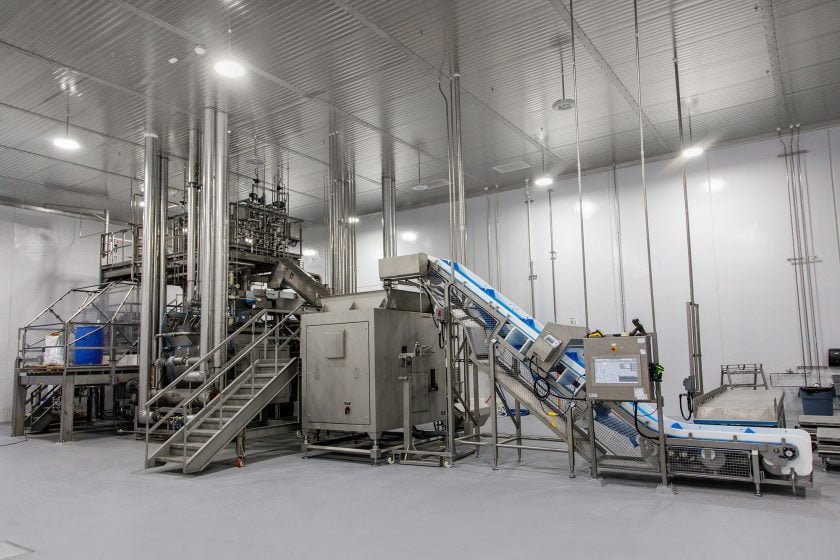 The in-house meat processing system features an inclined belt that carries frozen meat into the grinder above. The automated mixers on the left are designed to add up to eight liquids to the meat slurry without manual intervention.
This decision also gave us the freedom to design a meat processing operation into the new facility. With their own processing capabilities, Tuffy's would no longer have to acquire shelf-stable protein from a third party—another boost in their ability to meet clients' unique requirements with speed and flexibility.
At the level of unit operations:
We carefully re-engineered the typical pet treat manufacturing process to deliver an elevated degree of flexibility.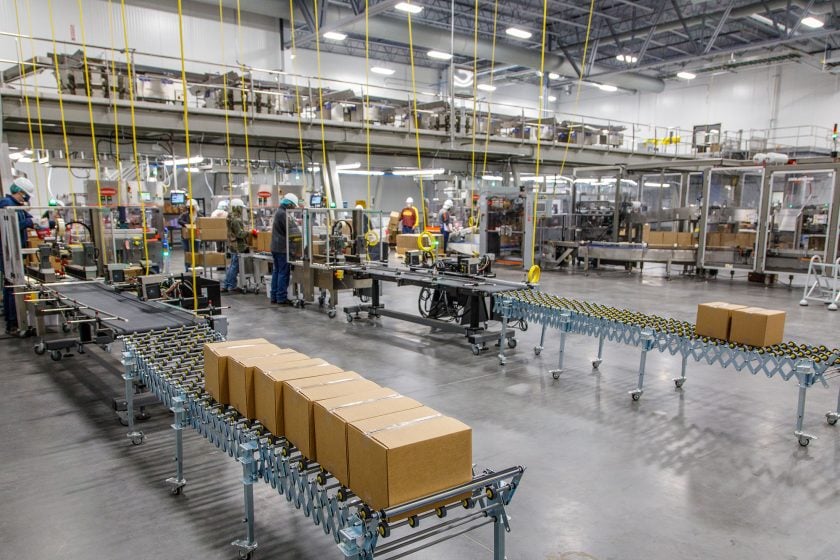 The packaging area is designed for maximum flexibility, integrating both automated case packing and manual processes as needed.
For example, most packaging positions in a pet treat manufacturing plant are designed for consistent, high-volume runs; when a changeover is required, it can take hours. To accommodate Tuffy's vision, we helped them to engineer six novel packaging positions into their plant, including three that are specifically designed to pivot rapidly between small, fast product runs (including packages as small as three ounces). In less than ten minutes, operators can switch from one product to another, maximizing the speed and cost efficiency of the whole system.
"Our system is flexible enough to accommodate both small and large runs while controlling a wide variety of ingredients to a very tight tolerance. For pet treats innovators who are just getting started, this flexibility is a major advantage."
- Brian Garlick, General Manager, Tuffy's Treat Company
At the level of equipment technology:
We focused on integrating flexible and automated manufacturing technology, and on duplicating and extending certain equipment installations for maximum mix-and-match control. These included:
Multiple major, minor and micro holding tanks to offer clients greater scheduling flexibility.
Single-screw and twin-screw extruders supported by interroom piping, which adds flexibility for clients needing co-extrusion capabilities or large-volume processing.
Customizable, automated and mobile equipment, including a bar marker for unique double-sided markings and an ultrasonic guillotine for fast and precise cutting.
This "flexibility first" approach to plant and process design means that Tuffy's can now support product runs as small as 3,000 pounds—all while continuing to support large-scale producers seeking 100,000 pounds of product or more per cycle.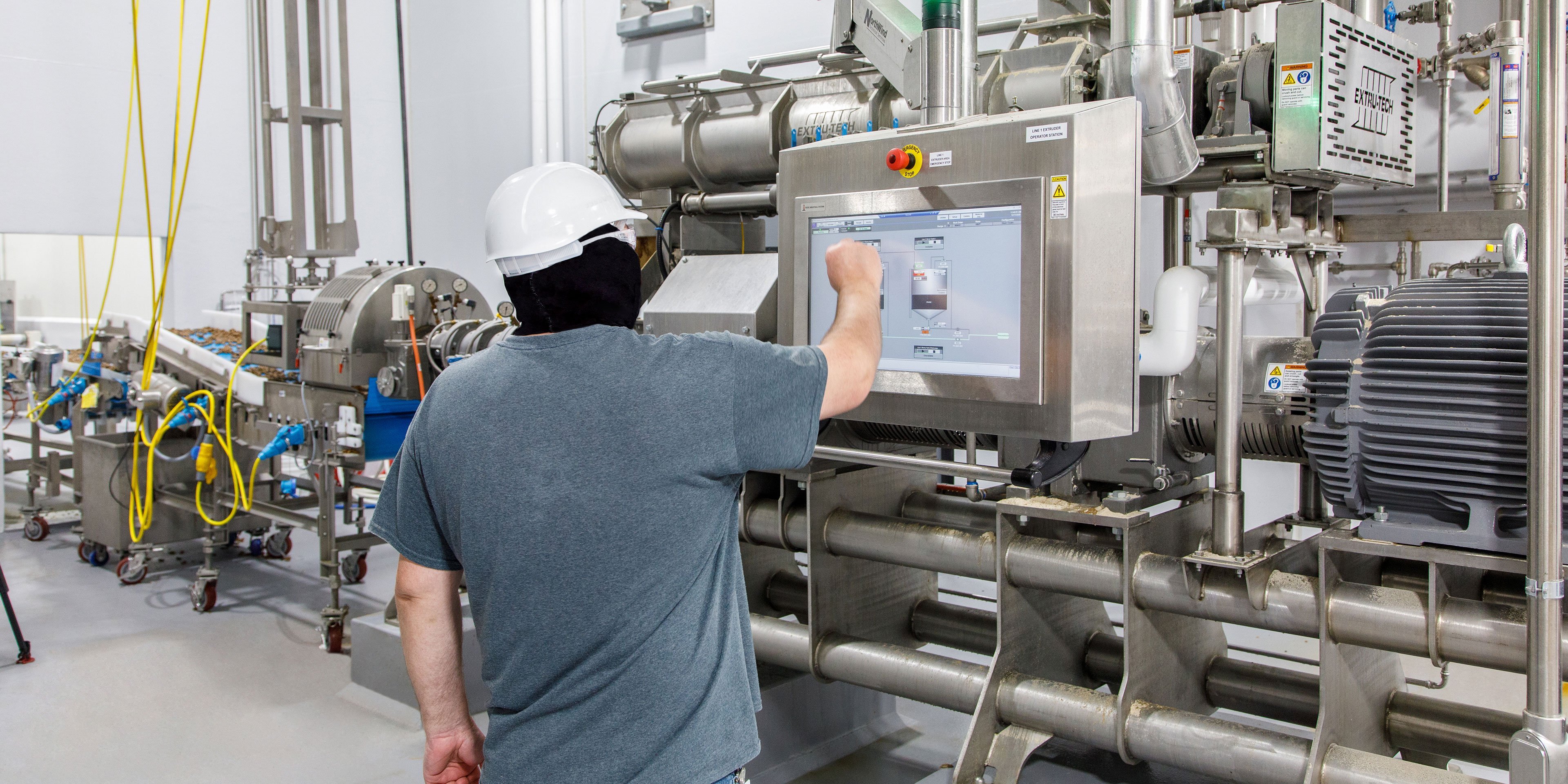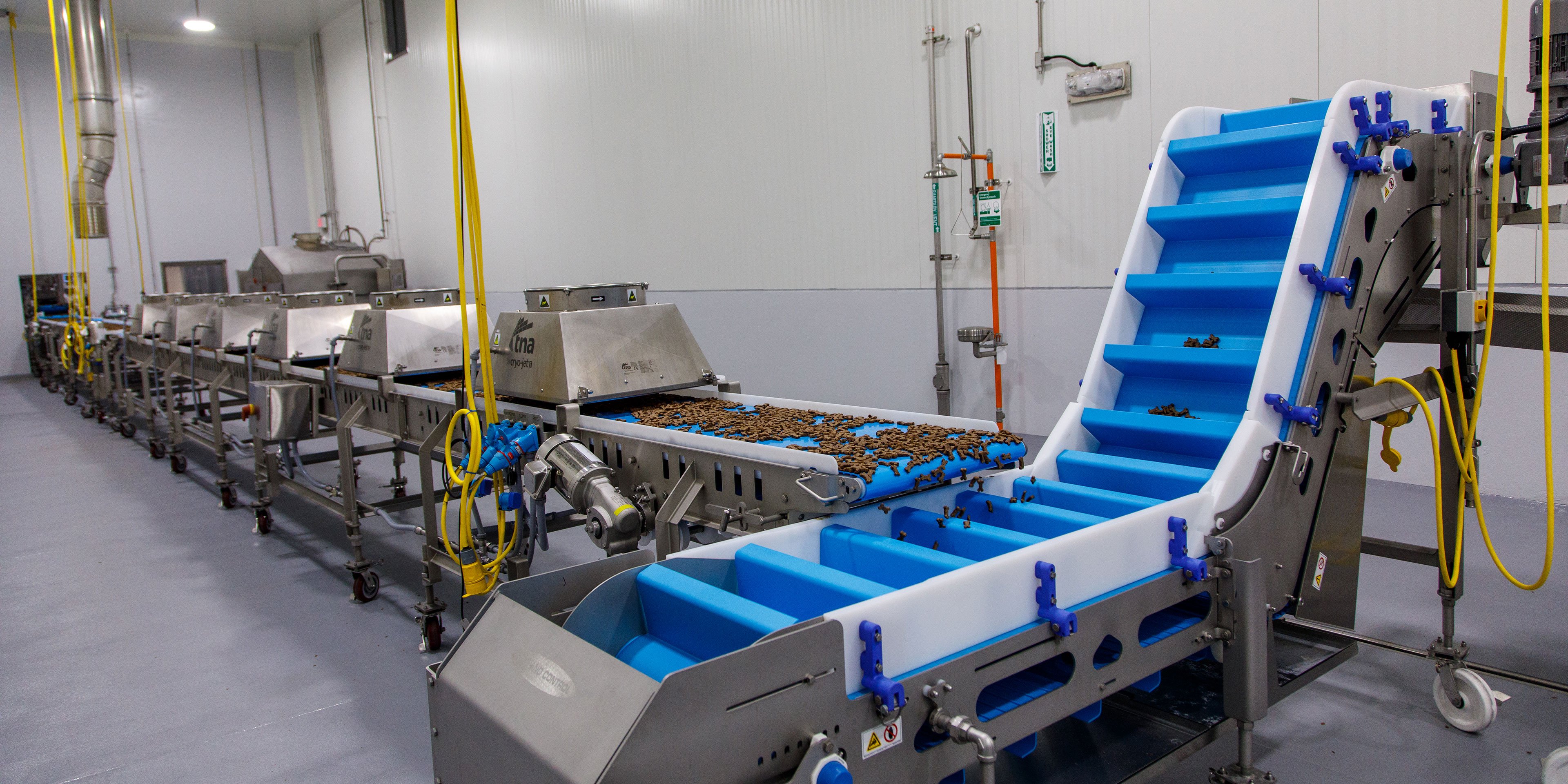 A new standard in pet food safety
As a CMO, the Tuffy's team must continuously demonstrate their safety approach to the satisfaction of diverse clients, each with precise and individual expectations. They must also ready themselves for future changes in safety standards.
To do all of that, they asked us to bring our experience from both human food production and biopharmaceutical manufacturing to the pet food space. The result is a robust and maintainable segregation strategy: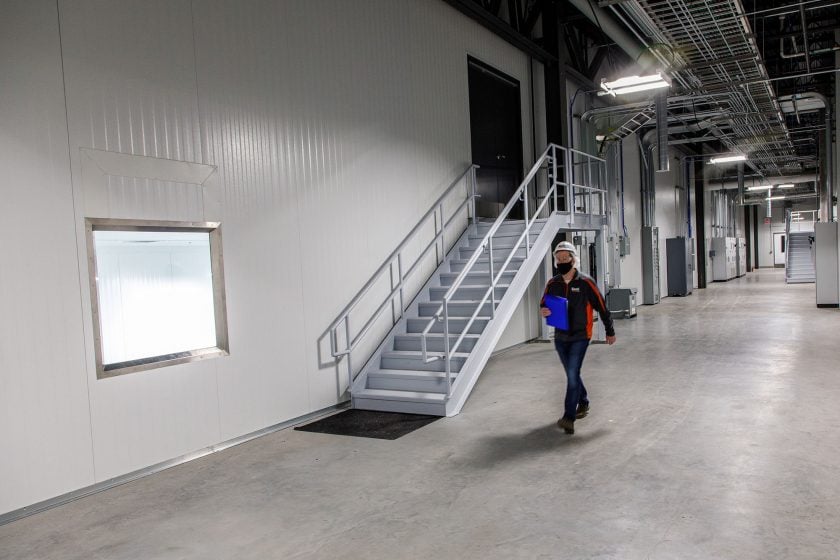 The building's structure, which takes advantage of horizontal beams to reduce the need for load-bearing interior walls, allowed engineers to include a facility-wide touring corridor.
Segregated zones: We designed a hard boundary between pre- and post-kill zones. Each zone features its own eating areas, bathrooms, and even parking lots, reducing the need for personnel to cross between them. This eliminates repeated gowning and decontamination steps while improving plant-wide risk management.
Segregated piping: We enclosed all horizontal piping and electrical lines inside interstitial spaces, with vertical drops to connect production areas to all necessary utilities. This improves overall cleanability and sanitation by eliminating potential dust shelves where bacteria can grow.
Segregated processing lines: Lines cascade through different rooms, with controlled airflow and automated environmental monitoring to ensure sanitation. This setup is far less typical than the ballroom design featured in most other pet food manufacturing facilities, and it ensures that product-differentiated substances never come into contact with each other.
Segregated observation areas: Our design features an elevated touring corridor, giving clients and supervisors a view of the manufacturing process without the risk of contamination.
"This facility is aligned with world-class standards on cleanability and sterilization."
- Sailer
A  scalable and future-proof pet treat manufacturing operation
Change is constant in pet treat manufacturing. To help Tuffy's stay ahead of new manufacturing technologies and demand for faster, more energy-efficient processes, we designed 12,000 square feet of space capacity into their facility, complete with utility hookups and extra warehousing to accommodate increased throughput.
This spare capacity is strategically located where it's likely to be needed. For example, there's square footage available to duplicate an exact second system in the slurry room.
The result
Working closely with the team at Tuffy's Treat Company, we applied our engineering experience to meet a very ambitious brief. The completed facility, which is capable of manufacturing 9,000 pounds of semi-moist treats per hour, sets a new standard of flexibility and food safety for pet treat manufacturing worldwide. Its future-proof design will help Tuffy's continue its upward growth for decades to come.
"The feedback we've received from customers is spectacular. They feel good about the facility we've built. They know they can trust us with their product."
- Garlick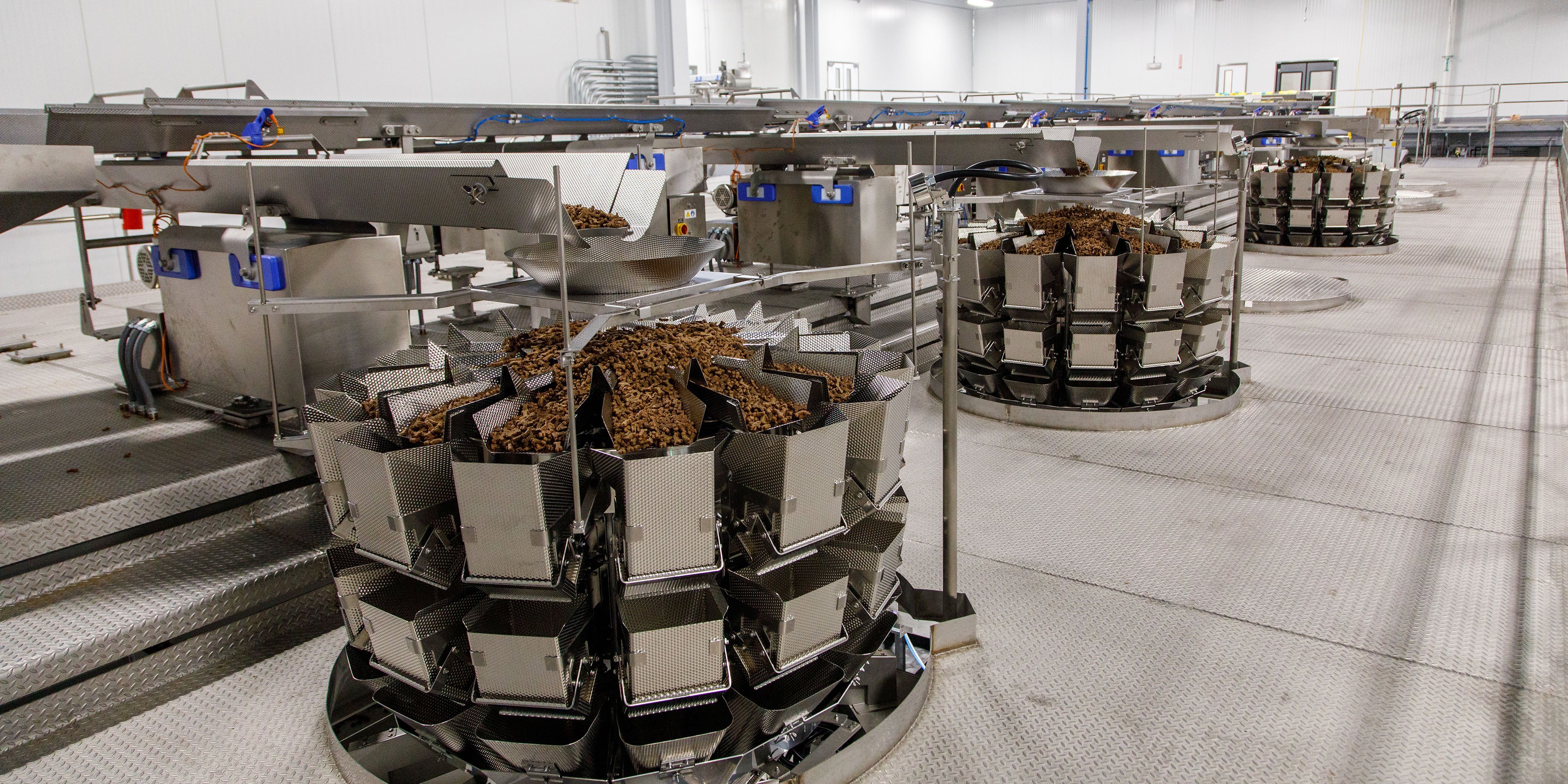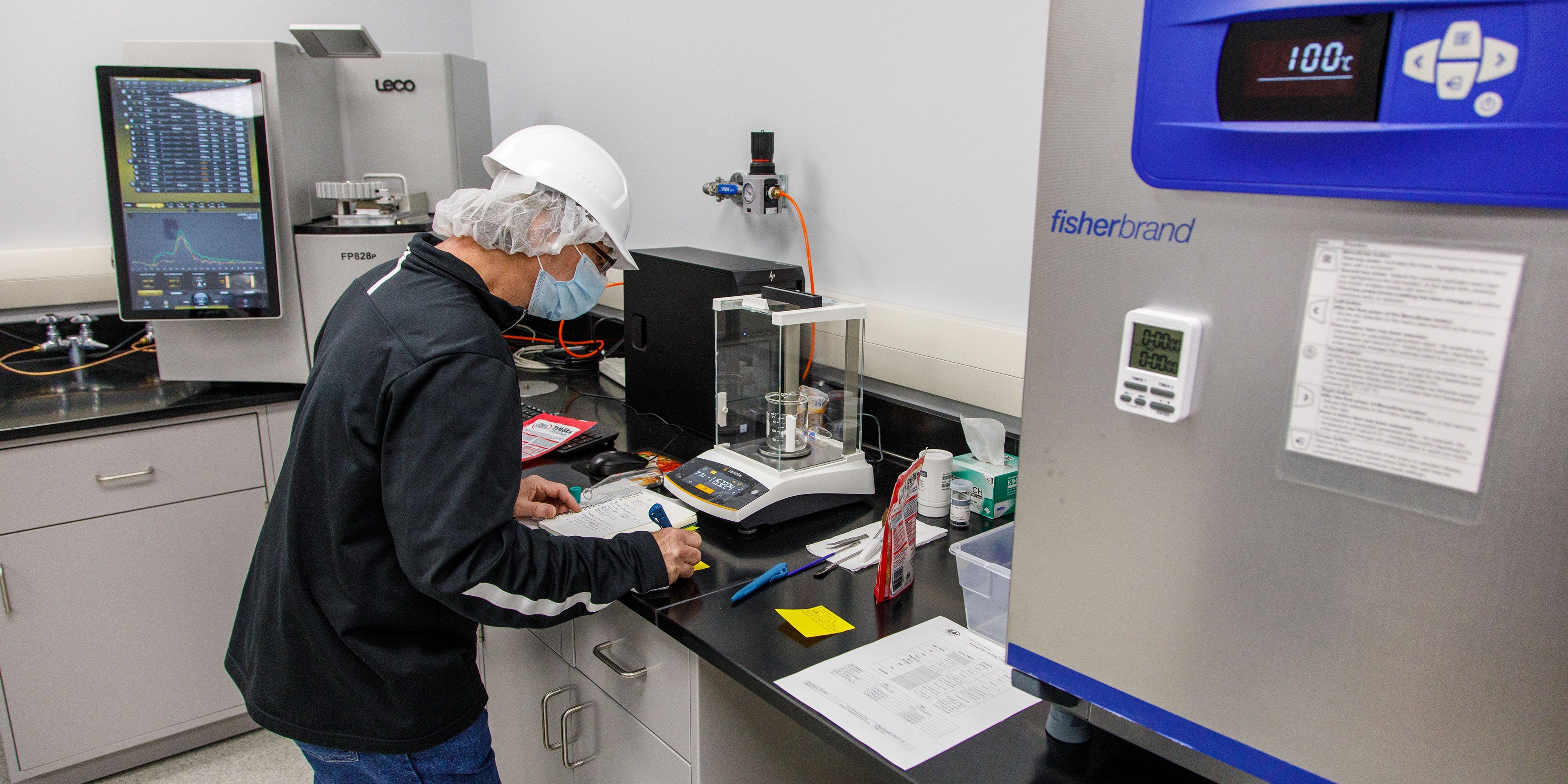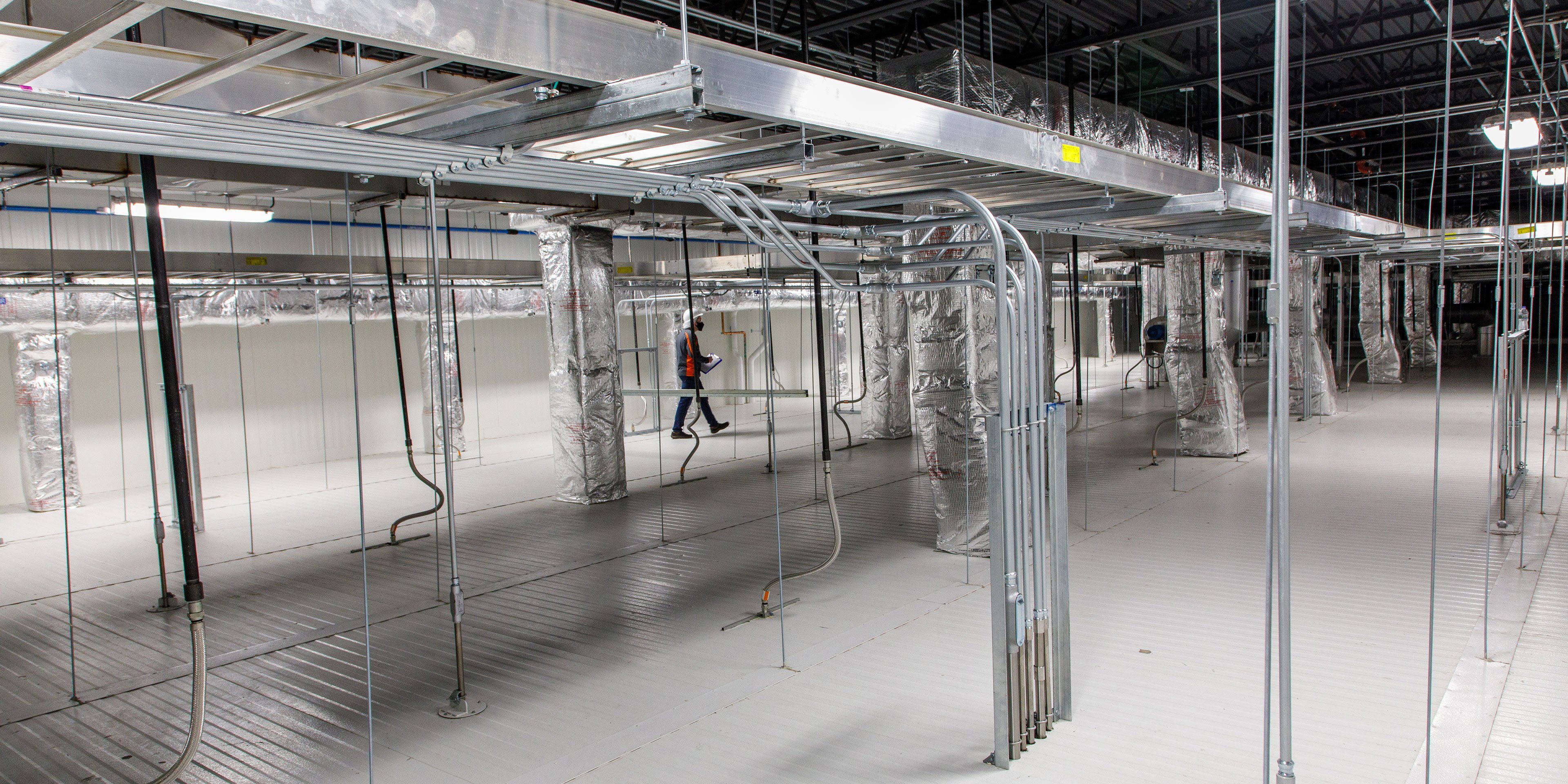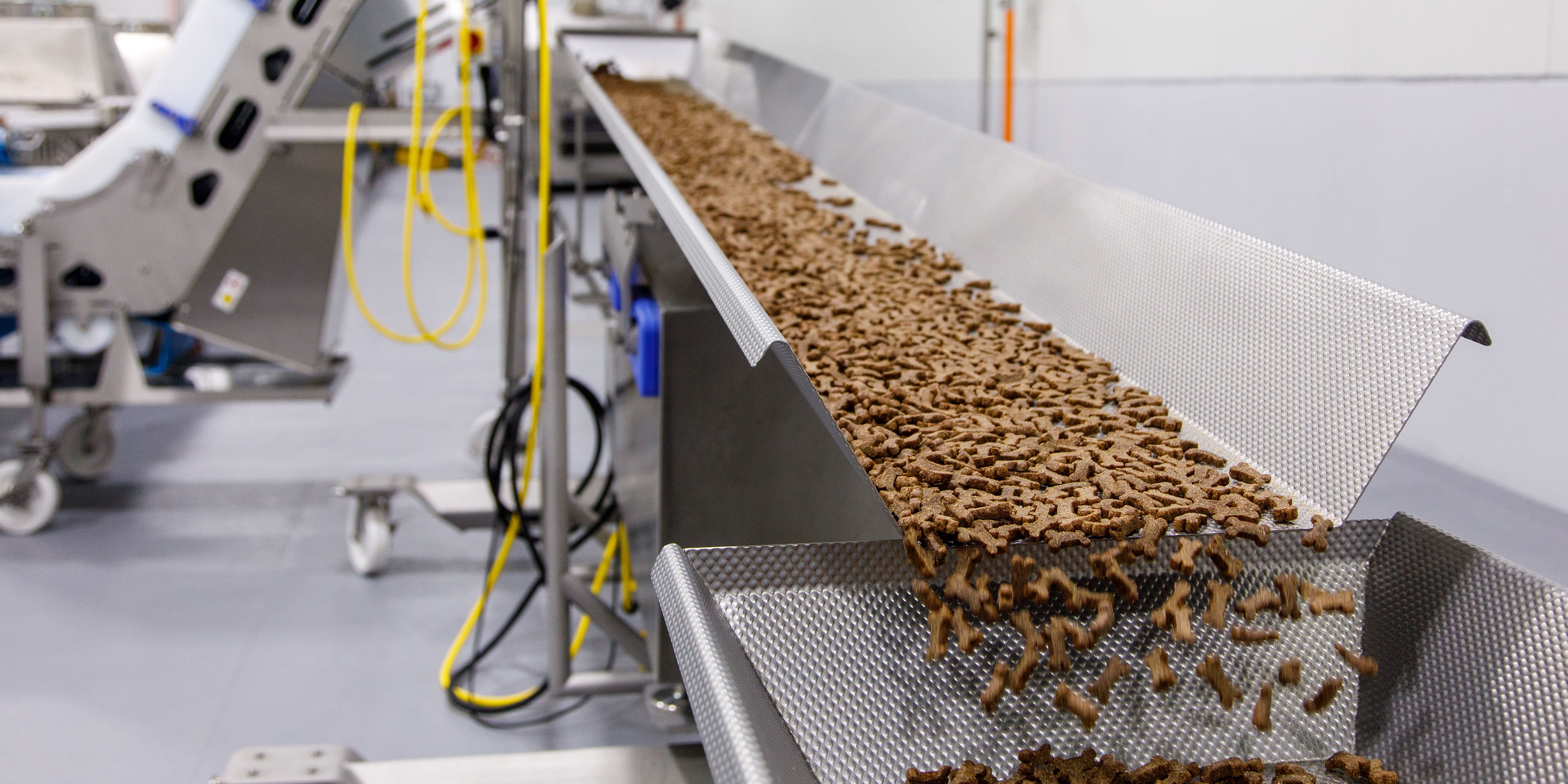 Return to top