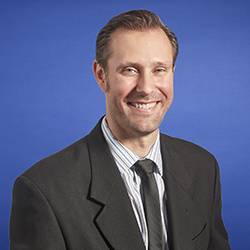 Walters presenting at Bioprocessing Summit 2022
Jul 28, 2022
CRB's Peter Walters will be presenting at the Cambridge Healthtech Institute's 14th Annual Bioprocessing Summit, held August 15–18 in Boston, Massachusetts. For more than 10 years, the Bioprocessing Summit has been recognized as the premier forum for industry leaders to share the latest research in bioprocess R&D, scale-up, quality and analytics.
The conference is broken down into seven streams that allow attendees to optimize their experience. Walters' presentation falls under the fourth stream, Cell Therapy, and has been designated to CHI's 8th Annual Cell Therapy Manufacturing meeting, a two-day event held August 17–18, which will examine the practical challenges in manufacturing autologous and allogenic cell therapies at scale, with dedicated sessions on cell processing, scalability, next-generation production technologies, automation, closed systems, artificial intelligence, supply chain and facility design.
DAY 2:
The Facility Evolution of Small-Scale Cell Therapy
August 18 | 9:30 AM EST
In his presentation, Walters will share insights on the evolution of autologous facility design: the history, what's happening right now, and what's next; effective and efficient design considerations for scaling out autologous cell therapy; and facility strategies to save on square footage and cost.
Register for CHI's Annual Bioprocessing Summit and view the full program here.