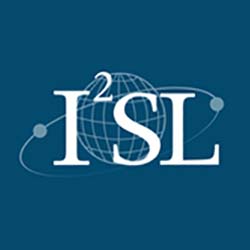 Catch CRB experts at I2SL 2021
Sep 13, 2021
I2SL Annual Conference, 2021
Atlanta, GA., Sept. 26-29, 2021
Experts from CRB will be presenting three educational seminars at this year's I2SL conference, the world's leading international conference focused on energy efficiency and environmental sustainability in laboratories and their related facilities.
Lab Ecosystem: Identifying an Ecosystem to Support Innovative Science
Sept. 28 | 8:30 Eastern
Speaker: Mark Paskanik
Identifying a lab's ecosystem can be more important than the lab itself. A successful lab ecosystem helps to create innovation and advances in science. Now more than ever, we are evaluating ways to make each lab successful beyond just the physical space. To support that spark of genius, we need to embrace and create the lab of the future with automation, robotics, sustainability, and AI. Discover the future of laboratory spaces and learn about effective lab design strategies.
Learning objectives:
Identify the characteristics of a good lab ecosystem
Evaluate criteria for innovation
Describe the future of lab ecosystems
Learn about effective design strategies
Choosing by Advantage: Implementing a Decision-Making Framework for Sustainable Solutions Best Suited to Your Project
Sept. 28 | 10:30 Eastern
Speakers: Josh Wesloski & Gordon Handziuk
Solutions to zero carbon emissions exist today for laboratories and high-tech facilities, but the most advantageous design depends on the priorities of each individual facility and the project team. A choosing by advantage decision-making framework enabled a 150,000 square-foot biotech manufacturing facility to strategically coordinate stakeholder preferences for a zero carbon, fully electrified facility design. Through conversations with project stakeholders and subject matter experts, sustainability metrics were defined and prioritized to rank different designs. The metrics included: cost, space required, future expansion, complexity, resiliency, carbon emissions, and water reduction. Alternative designs were developed with the project team, and the choosing by advantage framework was used to facilitate discussions and compare solutions based upon the previously defined metrics. The result was a central plant design that utilized air-source heat recovery heat pumps, water cooled chillers, a thermal energy storage tank and electric boilers for a fully electrified, resilient facility that minimized energy costs. The choosing by advantage framework allowed for interactive planning with all stakeholders to weigh sustainability metrics and develop a design to meet the project sustainability goals. Learn how this decision-making process can be implemented for any project type and scale to drive toward solutions best suited for your stakeholders and facility.
Learning objectives:
Define sustainability metrics and ideate innovative solutions with all project stakeholders
Develop an organizational framework to make critical facility decisions with confidence by weighing and comparing sustainability metrics
Facilitate interactive stakeholder discussions to manage solution tradeoffs, incorporate feedback real time, and drive toward a decision
Apply best design practices to achieve stakeholder goals, including zero carbon design
The Case for Adaptive Reuse: Lab Edition
Sept. 28 | 3:00 Eastern
Speakers: Ryan Ford & Josh Mead
Demand for laboratory space has grown tremendously in the past year, accelerated by the pandemic, which has put in the forefront the need for research and development facilities for life sciences. On the flip side, commercial spaces, such as office and retail, have been left vacant due to continued restrictions and much of the workforce moving to remote work. These trends have combined to create an increase on demand for repurposing properties designed for non-scientific used into laboratory space.
This presentation will focus on discussing strategies to successfully reinvent existing properties for laboratory use, the benefits of adaptive reuse compared to new construction, tools to evaluate existing properties for the intended use, and through case studies review the unique challenges and opportunities when repurposing for the life sciences.
Learning objectives:
Understand the benefits of adaptive reuse compared to new construction
Review the unique challenges of different building types when adapted for life sciences
Learn how to evaluate potential properties for feasibility for the intended use
Identify strategies to create a successful laboratory space in an existing building
Register and view the full I2SL Annual Conference and Technology Fair agenda here.