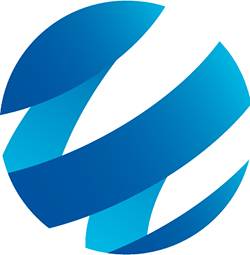 Connect with CRB at 2022 ISPE Facilities of the Future
Jan 27, 2022
This year's ISPE Facilities of the Future annual conference will look at both new and legacy pharmaceutical facilities as both must be efficient and cGMP compliant while adopting emerging technologies to improve drug quality.
You can find CRB at booth #300!
DAY 1:  
COVID's Impact on Pharma Facilities of the Future – Jeff Biskup
February 1 | 8:45am-10:15am EST
The opening session will take a high-level look ahead at global pharmaceutical manufacturing and related regulatory systems. We will discuss how COVID has impacted our business and the applications of future manufacturing operations and the facilities required to adequately produce product that is safe, cost effective and meets the needs of the patients we serve.
Cell Forge 1: Creating a Next Generation Allogeneic Cell Therapy GMP Manufacturing Facility – Brian Vaughn & Jeff Wegner
February 1 | 2:00pm -3:30pm EST  
This presentation will describe the facility design, construction, and startup of Cell Forge 1, Allogene Therapeutics' state-of-the-art manufacturing facility in Newark, CA. Cell Forge 1 was designed to be scalable and flexible to produce our allogeneic, off-the-shelf, CART cell therapies faster, more reliably, and at greater scale.
DAY 2:  
mRNA Technology. Beyond COVID-19 Vaccine – David Estape
February 2 | 8:45am-10:30am EST
mRNA is not just the basis of new COVID-19 vaccines. mRNA is also a versatile technology for the development and manufacturing of new medicinal product candidates such as cancer. As cancer is also a global health threat, BioNTech aspires to develop individualized cancer treatments.
Elements of Effective Digital Technologies – Jeff Biskup & Yvonne Duckworth
February 2 | 11:15pm -12:45pm EST
This presentation will discuss the advantages of a robust automation platform in conjunction with the overall benefits of implementing effective digital technologies. Some key elements of incorporating digital technologies includes not only the value that is added, benefits to overall production, but understanding the impact on the design of a facility as well as the impact on the overall network infrastructure.
Find more detail about the conference here.