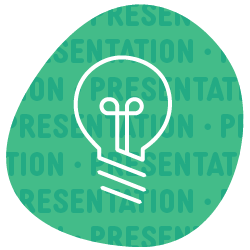 Bornholdt presenting at Advancing Prefabrication Conference
Feb 10, 2023
JP Bornholdt, Director, SlateXpace Technical Operations, will present at the premier networking and thought leadership conference dedicated to revolutionizing prefabrication, modular and industrialized manufacturing approaches across the AEC supply chain.
Advancing Prefabrication brings together prefabricators, contractors, clients and design partners to discuss cutting-edge industrialized strategies and techniques to build faster, more safely, and to a higher quality across all projects.
The three-day conference in Phoenix, Arizona, includes a market-specific focus day, dedicated to the pharmaceutical and manufacturing market.
Having More Valuable DfMA Conversations Upfront to Enhance Project Outcomes
Wednesday, March 15, 2023, 1:00 PM MST
In this session, panelists will discuss:
Combatting early resistance from project partners to get everyone bought into the mindset of asking what we won't prefab, and maximize all opportunities
Evaluating what additional information is needed from suppliers and trades to truly design for manufacturing and assembly such as design parameters, numbers of components, and logistical constraints for transportation
Maintaining productive discussions between designers and manufacturers to ensure that early DfMA conversations translate into reality
Mapping the Timeline for Design Decision-Making to Minimize Disruption & Drive Efficiency
Wednesday, March 15, 2023, 3:45 PM MST
During this presentation, JP will walk the audience through:
Educating the client on the true cost of late design decision-making or last-minute changes on prefabricated elements
Mapping out the design decision-making timeline for each trade: What does this mean in terms of early engagement for each contractor?
Harnessing early design decision-making as a way of helping combat supply chain disruption and build stronger relationships with key vendors
The New Normal: How Design and Construction Innovation is Keeping Up with the Advances in the Life Sciences Industry
Thursday, March 17, 2023, 10:10 AM MST
Many of the trends that are driving innovation today were here pre-COVID, but the pandemic was an accelerant. From the new advanced therapy medicinal products hitting the market, to the way facilities are designed and built, our businesses have had to adapt to the new normal.
During this session, JP will present multiple biotechnology projects with creative solutions that pushed the envelope on speed-to-market, flexibility and scalability.
View the full agenda and register here.