Diagnostic lab increases testing to ensure food-supply safety
The State of Idaho Department of Agriculture (ISDA) partnered with CRB to provide lab planning services for a new diagnostic laboratory in Boise, Idaho. The new facility will accommodate the increased demand for regulatory testing to ensure food-supply safety. The design increased facility square footage by 30% and nearly doubled ISDA's lab square footage and linear benchtop space.
The 18,500-square-foot facility houses ISDA's animal health, dairy and plant pathology laboratories. The purpose of this facility is to monitor plant, animal, and public health in Idaho, including preventing mass outbreaks of animal disease. The lab conducts required regulatory testing for beef cattle and testing required for animals to cross state lines.
CRB's lab planning experts studied the existing lab space with the owner and end users. The team shadowed how the scientists work within the space daily while discussing the pros and cons along the way. Understanding the procession of the current spaces allowed the team to design the new facility in a way that incorporated what they liked and what they needed for the future. For example, the existing space had fixed lab casework; in order to create a more adaptable environment, we designed the new facility with flexible utility systems which allowed the spaces to change with the needs of the end users.
The new facility includes an indoor and outdoor crane for efficient transportation to the necropsy lab. This provides customers with a designated drop-off area from which large animals can be moved into the cold room with ease. The crane increases safety and encourages farmers to bring in animals when testing is needed. The detailing for this cold room to accommodate the winter and summer weather was paramount to the design. Additionally, our team worked with a custom cold room locker manufacturer to create locker boxes for ISDA customers to drop off items for after-hours testing.
CRB teamed with Pivot North Architects and Arch Nexus on this project. 
Project Details
Client
Idaho State Department of Agriculture
Location
Boise, Idaho
Square Footage
18,500
Cost
$10 million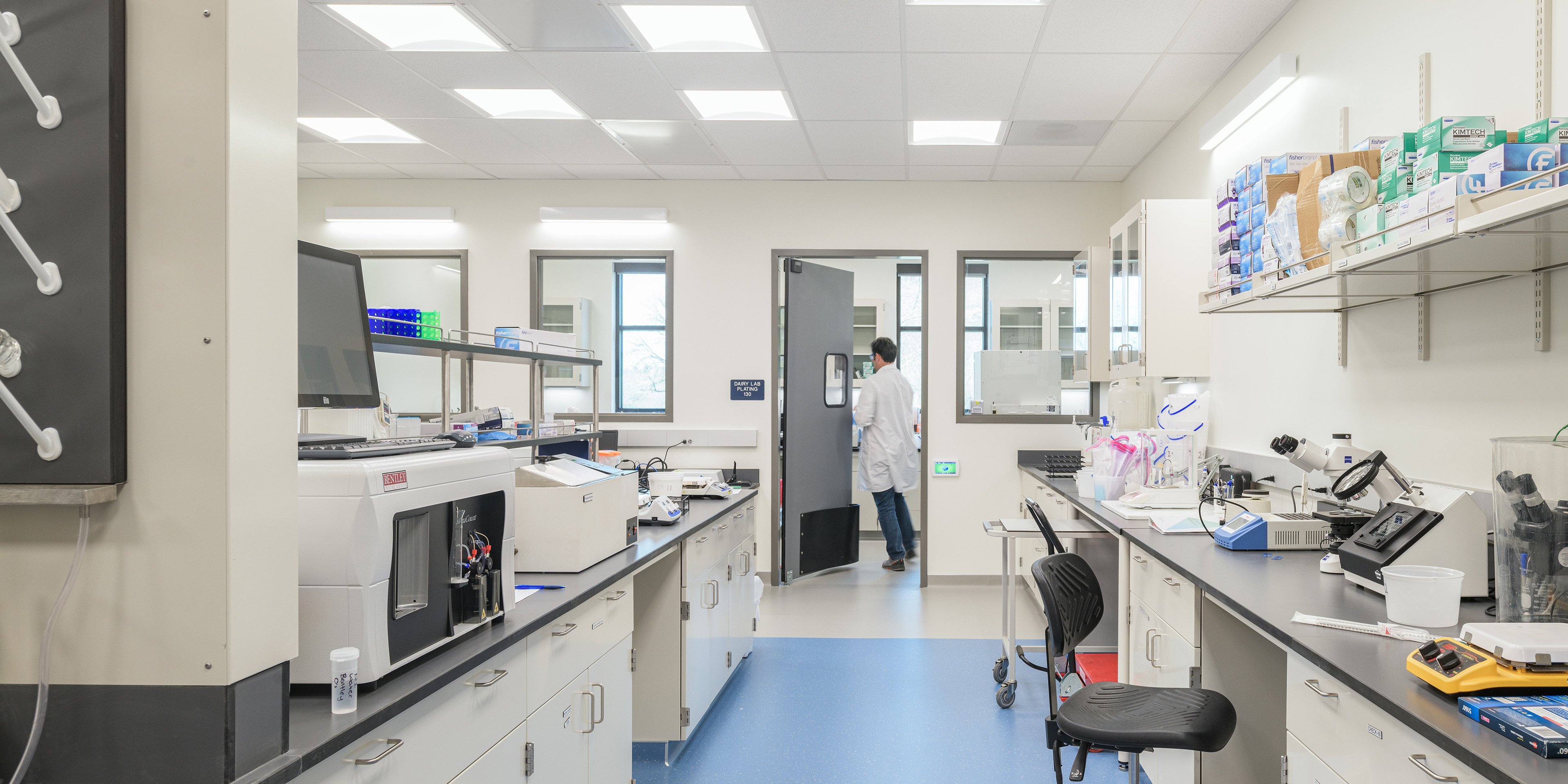 Return to top