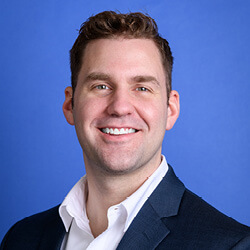 Tom Rychlewski talks plant-based protein processing
Apr 24, 2020
Innovations in process and development have resulted in superior plant-based protein products that are grabbing consumers' attention and creating demand, and with that comes greater competition. From budding start-ups to strategic acquisitions, the niche market has emerged as one of the fastest growing applications in the food industry.
Tom Rychlewski, food and beverage Core Team Leader, leverages CRB's expertise for companies considering entry into the plant-based protein segment in Food Engineering's "Plant-based protein market offers potential for product, processing innovation."
Understand your drivers
It is important to understand your drivers for entering the plant-based proteins market and carefully consider what changes you need to make to an existing facility. If your facility is primed to make a new product, consider engaging a firm to conduct a study and identify needed modifications to your facility, develop a timeline for upgrades and outline potential costs.
This firm can also identify potential allergens or contaminants that should be evaluated and address how to accommodate them in the facility, including scheduling of products to minimize downtime, outlining cleaning protocols and running of new products. Campaigns can be developed to optimize similar ingredients to prevent or reduce downtime.
Also, do a financial study to confirm there is a business case to change your product.
How much will it cost to change your facility? What can you expect in increased revenue? Will you have a cash-negative plant or can you justify this investment?
Answers to these questions will inform your decision to enter the plant-based protein market.
Everyone wants to go as fast as possible
It can feel like a race, but it is important to have a plan before jumping in. Taking the time to carefully consider your path forward can save you time and money in the long run.
For some start-ups, or even established producers that cannot meet demand with existing facilities, you may consider engaging a co-manufacturer with the infrastructure and expertise to process your product. Could you leverage their infrastructure and build your product before you invest in the upfront capital to build your own plant?
Consider your current product(s) and process. Can you scale your current process or do you need to consider changes such as more automation, different equipment, alternative ingredients, etc. to reach your goals?
Clean design for plant-based protein processing
If a producer is new to the food and beverage industry, they first need to educate themselves on and be comfortable with the good manufacturing practices for this market.
It's critical to have a thorough understanding of allergens and contaminants and how to properly address them.
Understand hygienic design principles. Cleanability is key in this industry! Your facility should be easy to clean, but even more importantly, easy to inspect by the necessary regulating bodies.
Plant-based protein processing equipment
Regarding processing equipment, much of the downstream equipment is similar to non-plant-based equipment, including meat grinding, patty forming, bulk conveyors etc.
MycoTechnology takes on the challenges faced by the plant-based proteins industry using mushroom fermentation in large fermentation tanks.
Plant-based protein production can involve a complex upstream process with varying equipment. Many producers are taking processes commonly seen in the biotech and industrial-bio markets and applying them in food production. For example, heme for the Impossible Burger is produced through a fermentation process and MycoTechnology is using a mushroom fermentation process to produce plant-based protein.
Choosing the right partner
With innovation and consumer demand driving rapid growth in the market, producers are rushing to get product to market as fast as possible without compromising quality. Choosing the right partner for your facility design and construction is critical to accomplishing this goal. Everyone wants to be the first to market, but it is vital to understand the risks and have the most qualified and capable partner to guide you through this process.
Producing plant-based protein requires complex equipment and processes.
Don't compromise on quality by selecting a contractor who may not have the necessary experience and doesn't understand the complexities of FDA and USDA facility design.
Ready to enter the plant-based protein market? Let's talk.