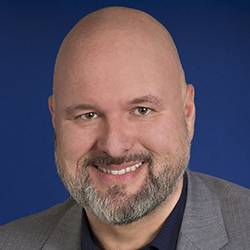 ISPE podcast released featuring Jochen Schmidt-Nawrot
Jan 14, 2020
Jochen Schmidt-Nawrot is featured as a panelist on the latest ISPE podcast, Water for Injection Using Non-Distillative Methods Webinar Q&A. Jochen is based in Basel, Switzerland and is a Process Utilities Lead at CRB. He has been working in the pharmaceutical water sector for more than 20 years with a focus on the conception, process selection and dimensioning of complete water systems for the generation, storage and distribution of PW, WFI and pure steam.
This podcast provided insights from the ISPE D/A/CH experts and additionally addresses the following questions:
What are suitable technologies for the final treatment step of a cold WFI system?
How can the final treatment step be validated?
How much control and oversight is needed for a cold WFI system?
Why did we set up a new standard to determine the cut-off of an ultrafiltration module?
Help, HPW does not exist anymore! What can I do? Do I have to upgrade my existing HPW system now?
How could a requalification from HPW to WFI be carried out?
You can listen to the full podcast here.