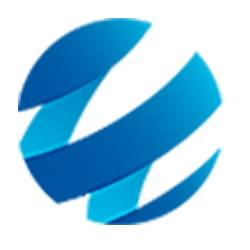 CRB Out & About – ISPE Canada!
Apr 22, 2019
The ISPE Canada Annual Education and Product Symposium is being held May 6-7 in Toronto, Canada and aims to inspire progress through education, operational excellence, product knowledge and interaction.
In addition to being a proud sponsor, CRB will have two speakers on Monday, May 6th that you won't want to miss:
Why What and How We Do It Matters: Advancing Cell and Gene Therapies Into Commercial GMP Manufacturing
Speakers: Charles Heffernan (see below for full panel of experts)
8:45 AM – 10:15 AM

Cell and Gene therapy is a growing field as these therapies address an unmet need for the treatment of many different disease.
Gene therapy involves the transfer of genetic material, usually in a carrier or vector, and the uptake of the gene into the appropriate cells of the body. Cell therapy is the use of cells that are taken either from the patient themselves or a donor to treat diseases. Cells used for cell therapy may or may not be genetically altered. Cells are isolated from the patient, genetically modified in tissue culture to express a new gene and/or expanded to sufficient numbers, and then returned to the patient. Gene and cell therapy therefore often go together.
This session will review why these therapies are important and how the manufacturing sector is addressing the many challenges of scaling up production to produce these therapies at larger scales. The members of the panel will discuss the many challenges of transitioning from traditional large scale manufacturing to smaller scale cell and gene therapy and very small scale autologous cell therapy and how the redesign of the process and facility are critical to the manufacturing success of these products.
Seven Keizer: DIRECTOR, QUALITY, CCRM
Charles Heffeman: SENIOR PROCESS ENGINEER, CRB
Ief Leroy: MANAGING PARTNER, VILS
Sven Ansorge: TEAM LEADER, CELL CULTURE SCALE-UP, CNRC-NRC (Facilitator)
Planning for Uncertainty Using Modeling and Simulations
Speaker: Niranjan Kulkarni, PhD
2:30 PM – 3:30 PM
Modeling and Simulations (M&S) can provide significant insights especially in face of uncertainty. As we enter the 4th wave of industrial revolution, commonly referred to as Industry 4.0, we are experiencing a significant increase in computing power and use of advanced analytics to draw meaningful insights. M&S techniques and tools can prove to be very useful in making data driven decisions within our biopharmaceutical domain where uncertainty can manifest in several forms, such as, unplanned equipment downtime, material unavailability and stochasticity in demands, to name a few.
What will the delegates gain from this presentation? In this presentation, Niranjan will:
Introduce modeling and simulation techniques
Discuss when/how to apply these techniques
Developing Condition-Based Predictive Maintenance Plan – Equipment downtime, planned or unplanned, has a direct impact on throughput, subsequently, overall site capacity. Through predictive maintenance plan, operators can know in advance the likelihood of equipment failure, allowing them to work on the equipment before the failure occurs. In this case study we will discuss development and implementation of a predictive maintenance plan using one of the previously presented M&S techniques for a filler which was already acknowledged to be the line bottleneck.
Designing a Cell Therapy Facility – Designing facilities for rare disease where patient population is small, and demands are uncertain is a challenging task. There are several factors which add to the challenge in designing facilities – technology in its nascent stage, manual tasks and operator learning curves, equipment reliability and only few facilities constructed to date. In this case study we will discuss how a M&S technique was used to characterize variability and make decisions on equipment, headcount and space needs to meet specific patient demands. Outputs from this modeling study acted as inputs to the architectural effort to right-size the facility.
For more information, click here.