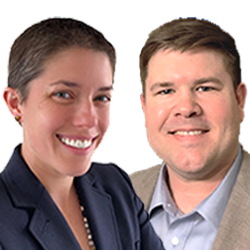 Belvin, Nesbitt to lead LCI webinar on virtual pull planning
Dec 20, 2021
Lean delivery principles such as the Last Planner System® are recognized as highly-effective in the optimization of project execution. But what happens when a core principle, such as operating in a Big Room setting, cannot be implemented due to the team's geographic location or pandemic? When the team must operate virtually in total or in part, breakout conversations, maintaining a common live view of the developing plan, and even something as simple as filling out a sticky note require a different approach.
CRB's AL Nesbitt and Brian Belvin will lead a live webinar that explores how they were able to evolve their processes and techniques to effectively execute pull planning with a virtual team.
Effective Pull Planning in a Virtual World for Design Teams
Brian Belvin, Senior Project Manager | AL Nesbitt, Senior Project Manager
Thursday, January 13, 2021, 12:00 PM – 1:00PM Eastern Time
Register for the webinar, hosted by the Lean Construction Institute, Carolinas Community of Practice.