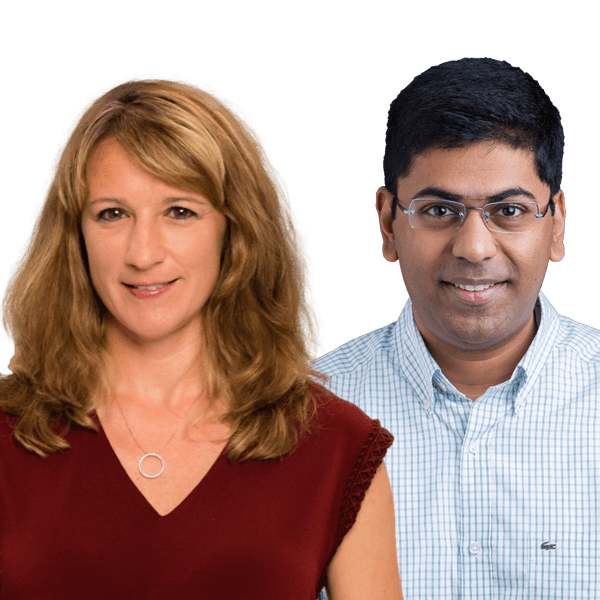 Duckworth and Kulkarni featured in Pharmaceutical Commerce
Nov 19, 2021
Pharma 4.0 continues to provide new heights for drug development within the pharmaceutical and life sciences industries. CRB's Yvonne Duckworth and Niranjan Kulkarni provide expert insight into the quality, speed, and operational efficiencies Pharma 4.0 offers clinical trials in Pharmaceutical Commerce's article, "Pharma & Big Data: New Heights Beckon."
The benefits of advanced data analytics in clinical trials
Pharma 4.0, specifically data analytics, is being used across all phases of clinical trials to enhance result quality by identifying critical factors like therapy inconsistencies, adverse events, and even data-entry errors. "Another important use for advanced data analytics is to help ensure that clinical trials produce higher-validity, regulatory quality data, by sorting and classifying data-entry errors, outliers, inconsistencies and misreported adverse events that could undermine clinical development findings"  – Niranjan Kulkarni, Ph.D."
New data-driven insights are helping manufacturers to identify unknown patterns in current and historical data, inform go-to-market strategies, validate and disprove assumptions, and repurpose older drugs for additional clinical benefits. To help refine analytics tools and outcomes, the industry is seeing increased coordination among epidemiologists, data scientists, drugmakers and regulators.
"Today, RCTs [randomized clinical trials], coupled with advances in computing power, accessibility and recording of additional data modalities via medical imaging and EHRs that are available for trial participants, and innovations in statistics, machine learning (ML), and big data analytics can help generate a completely new environment for drug exploration and validation," -Yvonne Duckworth, PE
The industry is also seeing demand for more complete and robust datasets to strengthen the power of these tools. For example, complete medical records are being linked to trial outcomes to facilitate research-grade RWE (real-world evidence) further.
"Using an appropriate data-analytics strategy, drug sponsors can also merge databases from different sources to filter out patients that do not meet basic requirements for the clinical trial"
"Patterns in different studies can be analyzed using artificial intelligence (AI) techniques to evaluate risk factors and effectiveness of the intervention, help to create a general prediction model for the patient and assess the cost effectiveness of the treatment." These were just some of the Pharma 4.0 factors at play as the world watched a data-driven patient recruitment effort accelerated for COVID-19 vaccine trials.
Additional Pharma 4.0 applications improving clinical trials
The industry's use and potential for Pharma 4.0 stretches well beyond that of just advanced data analytics, though.
Poor adherence outcomes in trials are being addressed by Pharma 4.0 as well. AI, machine learning, and biometric markers are all used to better track who is not sticking to their medication regimen. Additionally, optimal locations for trial sites are being selected with advanced data analytics.
AI and data analytics are actively being used to create hypotheses and fine-tune future trials. Model-based mete-analysis is drawing upon prior clinical trial publications for predictive models. Even unstructured data is now getting tapped with the help of advanced Pharma 4.0 tools like Natural language processing and machine learning.
One of the most exciting ways pharma is leveraging data analytics is to explore new uses for existing medications. Not only does mining existing RWD for new clinical applications open doors for patients, but it can also be quite lucrative to manufacturers.
Read the full article, Pharma & Big Data: New Heights Beckon.