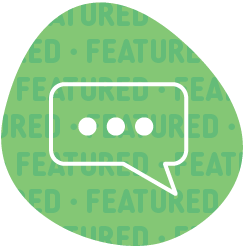 Dieterich talks sustainability with Pharmaceutical Processing World
Jun 12, 2023
The case for sustainability action continues to mount for the pharmaceutical industry's resource-intensive manufacturing practices, and the industry is taking notice. CRB's new Senior Director of Sustainability, Mike Dieterich, leverages two decades of experience when he shares how pharma companies are "pushing the envelope" in an interview on sustainability with Pharmaceutical Processing World.
The Paris Agreement prompted many pharma companies to set some level of energy, carbon, water or waste targets. Those targets have steadily increased since 2015, with new goals regularly aiming for zero-carbon facilities. Dieterich describes how when done strategically, many of these manufacturers have found their sustainability progress has helped reduce operating and capital costs, too.
"Sustainability does not have to cost more."
The key is focusing on operational efficiency in your sustainability efforts. Building management systems, energy modeling and other tools producing facility data can help you deduce which actions will result in your greatest OpEx and CapEx opportunities. This may help you to optimize air change rates, repurpose reject water into hot water and cooling tower systems, or improve insulation to reduce the size of your HVAC system. "So really, what it comes down to is our clients are looking for sustainable best practices," shared Dieterich.
The financial outcomes of optimizing facility resources in this way continue to make a strong case for moving the industry toward meaningful sustainability action.
Read the full article: Why sustainability in pharma also can make business sense.