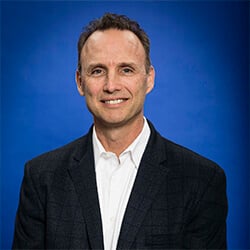 Optimistic outlook for engineering and architecture firms despite COVID-19
May 22, 2020
Each year, the Engineering News-Record (ENR) publishes its top regional design firm issues. The architecture and engineering firms are ranked regionally by revenue. In this year's New York and New England top firm issue, ENR reported that even amid the COVID-19 pandemic, design firms working in the eight states in this region are optimistic about the future of the industry.
Ninety-five firms on this year's New England and New York lists reported strong revenue despite the health crisis. CRB's Paul Skinner, Northeast design regional leader, was one of the executives who shared his insight on the market status of the region. When asked to give his perspective on key innovations that have helped boost productivity, Skinner commented, "We have migrated our design models to the cloud, which was a huge benefit when we had to convert the design team to remote work. Innovative virtual design and construction processes have improved productivity and communication across the company. This past year, the company migrated its entire VDC modeling platform to the cloud to allow collaborative access from the office, from our project sites, and most importantly during these times, from home."
The states of New York and New Jersey are included in the New York list, and Connecticut, Maine, Massachusetts, New Hampshire, Rhode Island and Vermont comprise the New England list.
ENR provides the engineering and construction news, analysis, commentary and data that construction industry professionals need to do their jobs more effectively. ENR reports on the top design firms, both architects and engineers, and the top construction companies as well as projects in the United States and around the world.
For the full story and rankings, click here.